Henrikh Mkhitaryan says he has no excuses for failing to deliver during his spell at Manchester United.
Mkhitaryan, 29, left Old Trafford to join Arsenal in the January transfer window in a swap deal which saw Alexis Sanchez move in the opposite direction.
The Armenia midfielder made his debut in Arsenal's 3-1 loss to Swansea last month but marked his first home game against Everton with a hat-trick of assists in a 5-1 victory.
He had become a fringe player in Jose Mourinho's United squad despite an encouraging start to the current campaign.
The midfielder says only he is responsible for his difficult time in the north-west and is now focussed on improving his form at the Emirates Stadium.
"I don't want to find excuses," he said.
"I don't want to blame anyone...I am starting a new chapter in my life, in my football career and I am very happy to be here.
"I will be pleased to achieve more than I have done in Manchester, of course. I don't have anything to prove to anyone. I just have to enjoy myself, do my best and at the end I will see where I can reach."
Mkhitaryan also says he is excited to be reunited with former Borussia Dortmund teammate Pierre Emerick-Aubameyang because of the on-pitch understanding they forged during their time in Germany.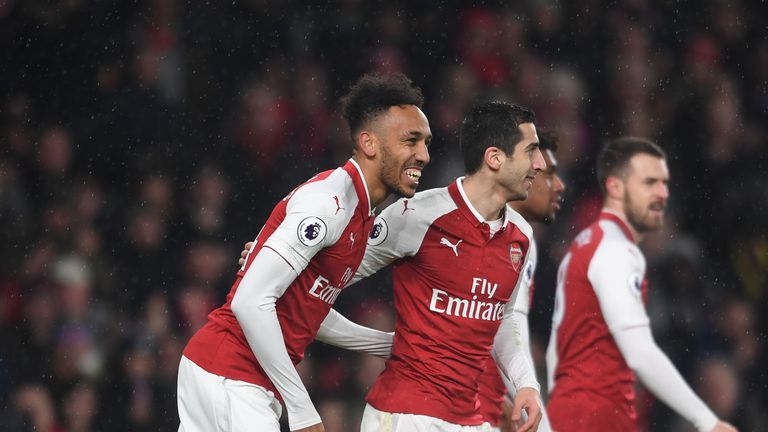 "I think it could only be in a dream that we could join another club other than Dortmund but I am very happy for that," he said.
"I have known him very well, he is one of my best friends and the best team-mate I have ever had. I am very happy to have him here and I think all the fans are happy to see him in an Arsenal shirt.
"What can I say? I love playing with him. I can understand him from one step and hopefully for the next games we are going to achieve more."