Arsene Wenger says low Emirates crowd is price Arsenal pay for Premier League position
Last Updated: 02/04/18 6:59am
Arsene Wenger said the low Emirates Stadium crowd for the 3-0 victory over Stoke on Super Sunday is the price they pay for their Premier League campaign.
Pierre-Emerick Aubameyang scored twice and Alexandre Lacazette netted another as Arsenal struck late, and though the attendance was marked at 59,371 tickets sold, there were many empty seats.
Wenger, whose side sit sixth in the Premier League and some way off the top four spots, told Sky Sports not fighting for the title has its consequences on the crowd.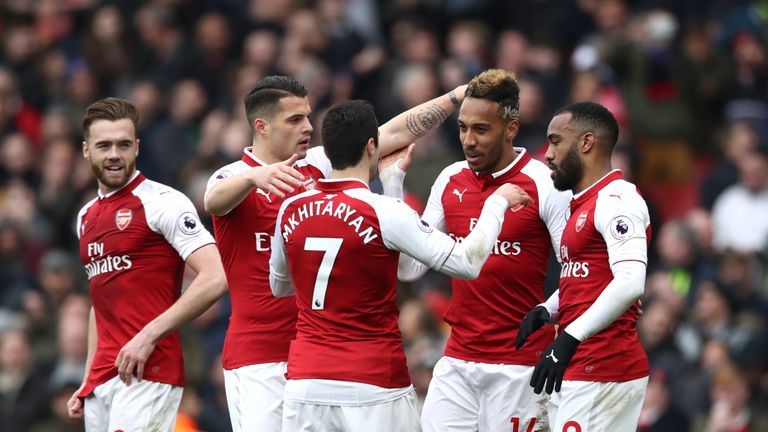 "We know that before the game, and [the fans] know as well that we don't go for the championship. That's the price we have to pay for that."
Wenger also attempted to explain his side's lack of cohesion on Sunday, saying: "It's the fact that in the table, when you look, there's not a lot to win. Especially as well, we play before a big game, so the mind is maybe not completely there.
"And the fact that the players broke up [for internationals] and got back together. The weight of these ingredients, I don't know.
"It was a game I feel mentally first half we were not in the pace of the game, we were a bit sloppy, lacked cohesion. We missed the basic ingredients that makes football great - to play with power and enthusiasm.
"Really to me, it was a lack of urgency, but in the second half, it was a lot better. In the first half, I always thought we could lose this game, but in the second half I always felt we could win this game."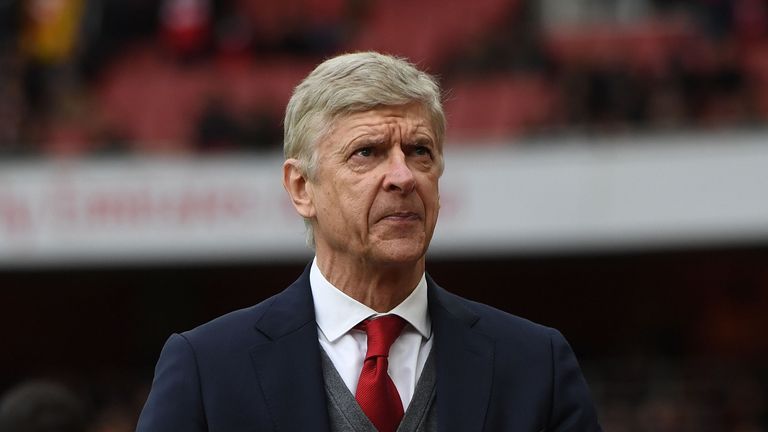 The result flattered the home side, but leaves Stoke in 19th place in the Premier League table and three points from safety with only six matches remaining to preserve their top-flight status.
But Wenger praised Stoke, saying they had "complete commitment" to their side.
He said: "I want to give credit to Stoke, they are not a bad side, they played well today, were well organised and closed us down.
"They took advantage of every technical mistake we made, because they had complete commitment, complete drive, and you can see they are fighting not to go down.
"If you are mentally not at the races, you are in trouble. Because when you play against a team who wants to stay in the PL nowadays, you have a fight, and you have to be ready mentally for it."