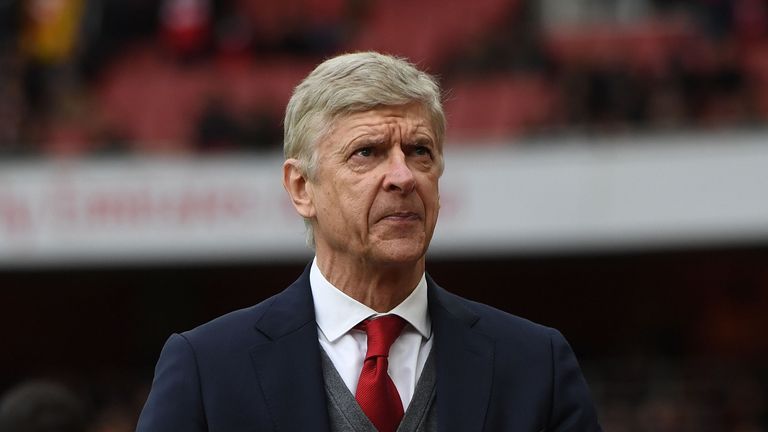 Arsenal boss Arsene Wenger says the Premier League's decision not to implement VAR next season is a "very, very bad decision" that could cost them a generation of fans.
The Gunners boss spoke out after seeing his side lose 2-1 at Newcastle on Sunday afternoon, during which Magpies midfielder Kenedy might have been fortunate to escape any more punishment than a free-kick for a challenge on Alexandre Lacazette and Pierre-Emerick Aubameyang saw a shot hit Jamaal Lascelles' hand.
Premier League clubs voted on Friday not to introduce video assistant referees (VAR) for next season, after it was agreed that more testing was required before it could be used in matches.
Wenger said: "Unfortunately the Premier League has again decided not to go for VAR and personally I believe that is a very, very bad decision."
Asked if he wanted to see VAR used for the 2018-19 campaign, he added: "Yes, because the Premier League has been created by people who had a progressive mind and wanted to be in front of the rest in Europe. It worked.
"Overall, I believe that with that decision, we are behind the rest in the world and that every big game this season has been decided by mistakes that could have been avoided with VAR, especially in the Champions League with Manchester City and Liverpool.
"The young generation is used to (VAR) and worldwide, they might move away from us because they see that in other countries they do it."
The VAR system has been used in the FA Cup and Carabao Cup this season, but live trials have been surrounded by controversy, mainly over a lack of communication in the decision-making process for fans in the stadium.
Supporters have been left bewildered as games were stopped for long periods while decisions were being made.