The world of football has been quick to pay tribute to Arsene Wenger after his decision to stand down as Arsenal manager.
Wenger's decision will bring to an end a 22-year spell in charge of the club, which has brought three Premier League trophies and seven FA Cups to the Gunners.
Players, managers and pundits from across football have been paying their tributes to the 68-year-old in the wake of the statement he released on Friday morning.
Here's a pick of what's been said about Wenger...
"It is great testament to his talent, professionalism and determination that he has been able to dedicate 22 years of his life to a job that he loves. In an era where football managers sometimes only last one or two seasons, it shows what an achievement it is to serve that length of time at a club the size of Arsenal.
"I am pleased that he has announced he is leaving at this stage of the season, as he can now have the send-off that he truly deserves. He is, without doubt, one of the greatest Premier League managers and I am proud to have been a rival, a colleague and a friend to such a great man." - Sir Alex Ferguson, former Manchester United manager
"I am surprised. It is his decision. I respect that. He is an influence in football. Had a fantastic career. Outstanding personality. He was the dominating guy in mid 1990s, 2000s. It is different now because we have to challenge, but in Germany he was a big role model." - Jurgen Klopp, Liverpool manager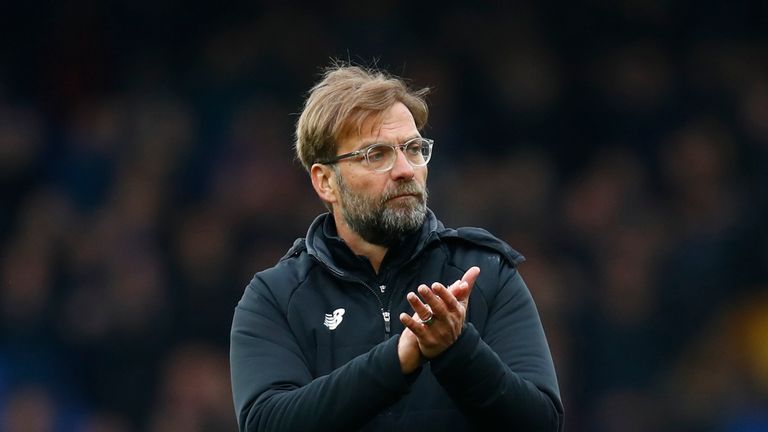 "If you look back through Arsenal's history, they have always gone long periods without league titles. This is the most successful period in Arsenal's history, the last 20 years.
"There won't be an Arsenal fan who looks back in 10 years time and doesn't look at it as a magical period under Arsene Wenger for what he achieved." - Gary Neville, Sky Sports pundit and former Manchester United captain
"He's the man who changed the whole face of the game.
"We owe him so much, yet have given him so much stick. In a way I'm glad he's going, I wouldn't want to see him get any more vitriol than he's had." - Neil Warnock, Cardiff City manager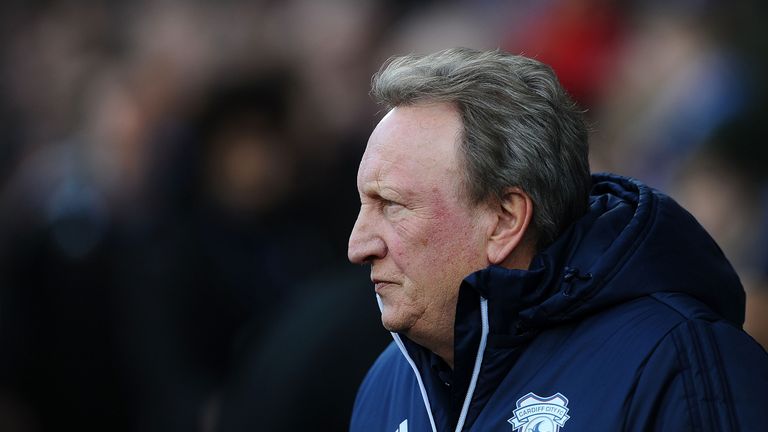 "Without question, the announcement that Arsene Wenger will finally stand down at the end of this season is the right decision, both for the club and the manager, although, having been so long coming, it feels surreal that the day has finally arrived." - Lois Langton, Arsenal Independent Supporters' Association chair
"If he's happy i'm happy. If he's sad, I'm sad. I always wish the best for my opponents. I always wish the best so that's the point - if he's happy with the decision he made, if he looks forward to the next chapter of his career then i'm happy for him." - Jose Mourinho, Manchester United manager
"One of the main reasons we got involved with Arsenal was because of what Arsene has brought to the club on and off the pitch.
"His longevity and consistency over such a sustained period at the highest level of the game will never be matched." - Stan Kroenke, Arsenal majority shareholder
"It doesn't surprise me if I'm quite honest. I've done a lot of work around the club in the last few years, and there is a different feel around the stadium this year.
"The last four or five league games, the crowds are well down, I think it has run its natural course. Wenger has been absolutely amazing for Arsenal Football Club. He has kept the club relatively successful, but the one thing the fans wanted him to do was to get this Premier League title challenge and that hasn't happened." - Nigel Winterburn, former Arsenal defender
"First of all he had a great career. A fantastic career as a coach in France and England. He has spent about 20 years at Arsenal. He had great success and played predominantly attractive football. He was one of the top coaches in the European area.
"I think he might take over a managerial function. Becoming coach of another club - in present football business - I don't know if he wants it. No, I can't imagine that. And he doesn't need to. He really had a great career." - Jupp Heynckes, Bayern Munich manager
"It is hard to encapsulate the enormity of Arsene Wenger's contribution to Arsenal Football Club, the Premier League and football generally over these past 22 seasons.
"All of Arsene's teams have been a joy to watch and his 2003/04 'Invincibles' will go down as one of the best in English football history." - Richard Scudamore, Premier League chairman
"Arsene Wenger - I love the man and, quite rightly, he'll go down in Arsenal history as our greatest ever manager. I wish him all the luck and love in the world." - Tony Adams, former Arsenal defender and captain
"I played under him for just under a year, it was the fittest I ever was. It was like clockwork. It was a machine. He was so far ahead of his time, it was unbelievable.
"It's great timing, with a massive football match coming up. I think the fans get behind him now until the end of the season. You didn't want it to fizzle out, not have a good performance against West Ham. You didn't want him to drift away. It gives the fans the chance to pack the Emirates between now and the end of the season." - Paul Merson, former Arsenal midfielder
"He deserves a great tribute for his career. It would be very difficult to see in the future another manager staying for such a long time at the same club. Sir Alex Ferguson and Arsene Wenger were a really good story for football. Now it will be very difficult to see that again, another situation like this." - Antonio Conte, Chelsea manager
Social media
Boss, just recently I was saying how much you influenced my career. You taught me how to be the best leader & captain. It's an emotional day for us Gunners, you gave everything to the club & I'm so proud to be a part of your journey. My biggest thanks to you Arsène. #MerciArsène pic.twitter.com/fJQMCx05Y3

— Per Mertesacker (@mertesacker) April 20, 2018
Arsène Wenger, thank you for all the achievements, over such a long period, for the club I love.

Three Premier League titles, the unbeaten season, a record breaking seven FA Cups and revolutionising the English game. https://t.co/2jWgUsY9Nf

— Jeremy Corbyn (@jeremycorbyn) April 20, 2018
Personally a very sad day. I am forever in debt to this man. The person who had faith in me and gave me a platform to progress. Thank you for all the memories and trophies boss ❤ pic.twitter.com/EP26M6TP3W

— Héctor Bellerín (@HectorBellerin) April 20, 2018
Congratulations on an incredible 22-year career at Arsenal, Arsene Wenger, and best of luck for the rest of the season… apart from on your 60th game against us next Sunday 😉

— Manchester United (@ManUtd) April 20, 2018
To the man who gave me my chance as a 16 year old, and showed unbeliveable faith and commitment towards me. Always a gentleman, like a father through tough times in my career. He always believed in me when most people didn't. Thank you for everything boss! It's down to us no… pic.twitter.com/wTmjTSYwNx

— Jack Wilshere (@JackWilshere) April 20, 2018
I will always see you as my footballing father where under your guidance I had the chance to grow as a man and a player, i'm forever thankful for that and wish you all the very best for the next chapter in your life! #ThanksArsene #TheBoss 2/2 pic.twitter.com/ekhFNfExvN

— Robin van Persie (@Persie_Official) April 20, 2018