Same old defensive mistakes cost Arsenal, says Paul Merson
By Oliver Yew
Last Updated: 27/04/18 7:31am
Paul Merson said it was the same old story for Arsenal after defensive deficiencies cost Arsene Wenger's side during their 1-1 draw with Atletico Madrid at the Emirates.
Playing against 10 men for 80 minutes, the Gunners dominated for long spells, playing some of their best football of the season and they were eventually rewarded when Alexandre Lacazette headed home in the 61st minute.
However, they were undone late on as their defensive deficiencies were laid bare for all to see as Laurent Koscielny's error gifted Antoine Griezmann a late equaliser to seal a 1-1 draw.
And speaking on The Debate, Merson says weak defending is nothing new for the Gunners.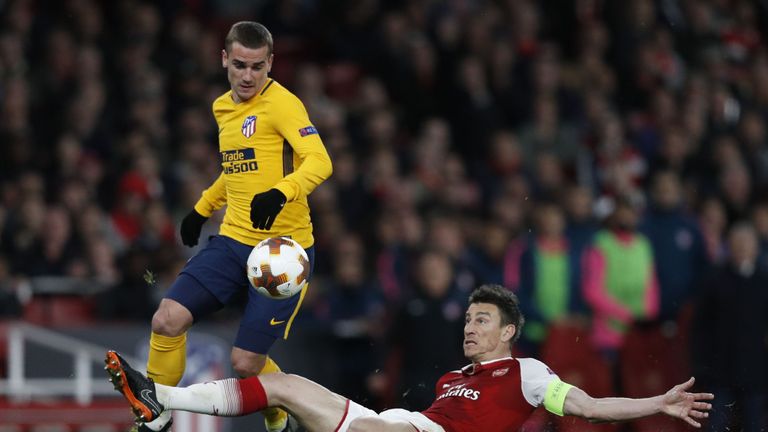 "Typical Arsenal," he said. "They were cruising along and they were playing well, creating good chances.
"You just think keep it tight, win 1-0 and we've got a chance. Then the goal they give away is just typical Arsenal. I've seen it before.
"It's weak the way they let the goals in. There's no fight, there's no desire at the back. If you are a defender, keeping a clean sheet is the equivalent of a centre-forward getting a hat-trick. It's the same."
Alan Smith, who was a guest alongside Merson on The Debate, thinks Arsenal's defence lacks nous but it is something Wenger cannot change now.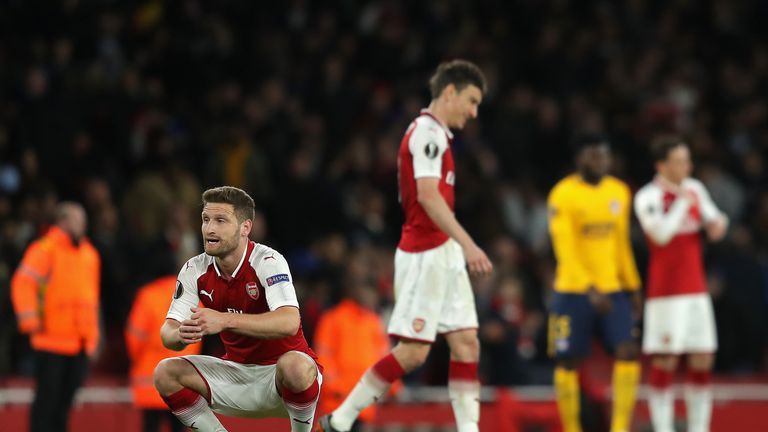 "There's no game nous and these guys are experienced players," the former Arsenal striker said. "There's a schoolboy error from Koscielny, who tried to flick the ball over Griezmann's head when he could have just knocked it out for a throw-in and Mustafi, who ended up on the deck as he always does after slipping at the vital moment.
"He's a German international but they are not carrying that experience into their matches for Arsenal. However, the buck stops with the manager. It's his job to make sure that they do and we've been talking about it for the last 10 years.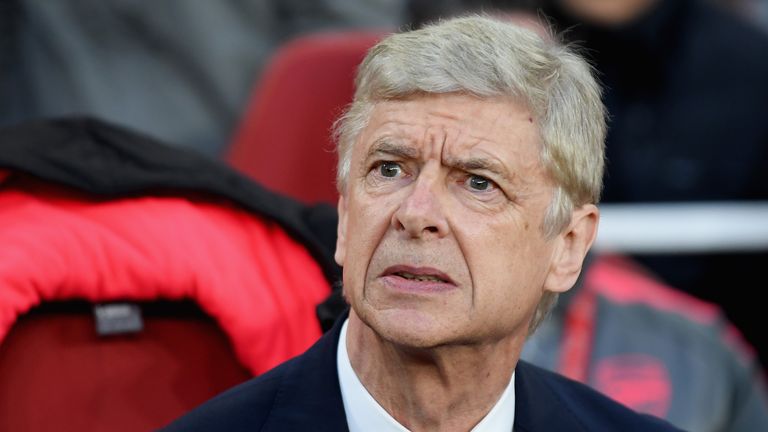 "It's in their DNA now and the manager's not going to make them get out of it. His methods haven't changed and they are not going to turn a corner between now and the end of the season. They go out there and do what they have done for the last few years and it's been proved not good enough."
Griezmann's late strike hands Atletico the advantage ahead of next week's second leg at the Wanda Metropolitana and Merson thinks Arsenal face an uphill task against the Spanish side's mean defence.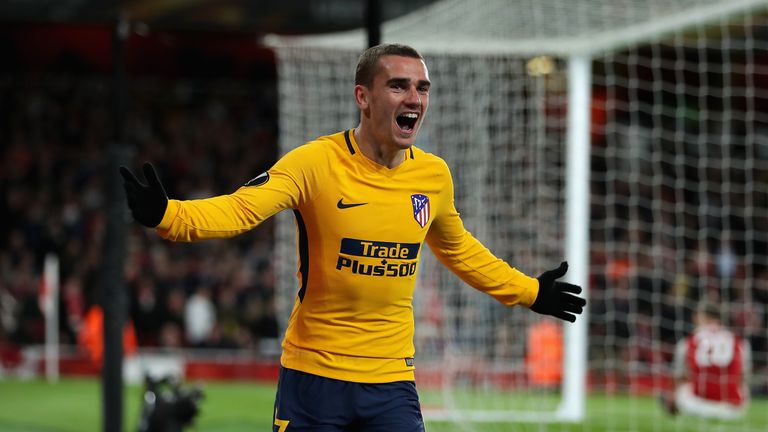 "Atletico haven't let a goal in at home in 11 games," Merson said. "If it stays 1-0 Atletico have to play in a way they don't like playing.
"They would have had to have come out and won the football match but they are not one of those teams. They never really blow teams away with 4-0 or 5-0 wins so even 1-0 would have been a great result for Arsenal but now they are up against it."