Arsene Wenger still has not grasped how he feels about leaving Arsenal
By Gerard Brand at The Emirates
Last Updated: 07/05/18 12:05pm
Arsene Wenger admits he does not know how he feels about leaving Arsenal, and insists it will take time to sink in.
Wenger bid an emotional farewell to the Emirates on Sunday with a fine 5-0 win over Burnley, after announcing last month he will be leaving the club following a 22-year stint.
The Frenchman has not given an indication as to whether he will stay in management or in football itself, and he admitted after the game on Sky Sports that he has still not grasped his emotions regarding the departure.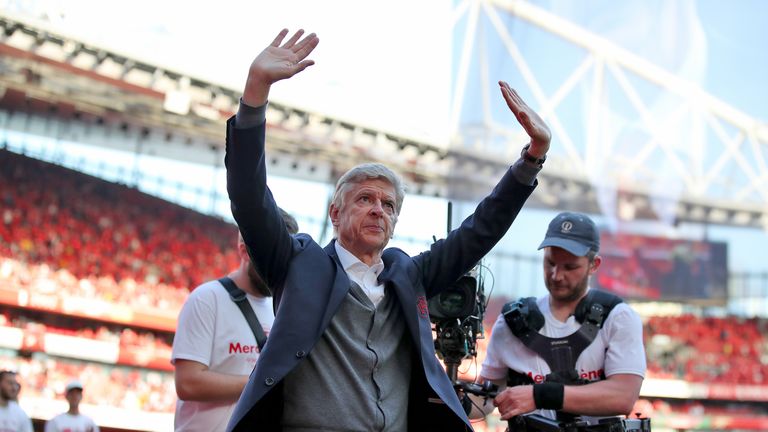 "It's very emotional," Wenger told Sky Sports. "It's the last time and it's such a long time. Such a big love story, and of course you don't want to end it - but everything comes to an end.
"I think it's a season of contrast, we've won 15 of 19 home games and have scored a lot of goals - it might be our best home season in my 22 years. But it didn't end like we wanted it.
"It's not started to sink in yet. I'm so focused, and as a manager you disconnect from your feelings or ask yourself how you feel. You become a bit robotic about just wining the next game and the problems you have.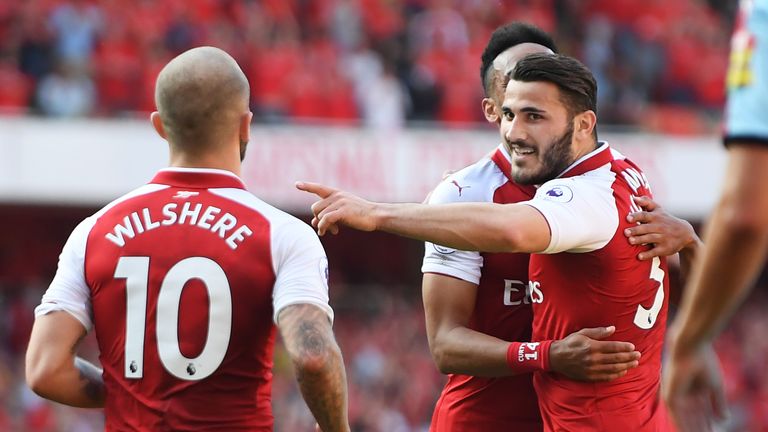 "You forget yourself, it will take a bit of time to reconnect and really know how I feel.
"It is a story that ends. I see it one way: guys who have managed for 22 years at a club of this stature, you don't have many. So I can only say: 'You have been very lucky to work for such a long time at a club of this stature.'
"I will cherish every minute I was here, but as well it is a new start for me. In 22 years, I think I was in 840 Premier League games. Do you know what that means, how many sleepless nights? Before the game? After the game? I have to think about all of that."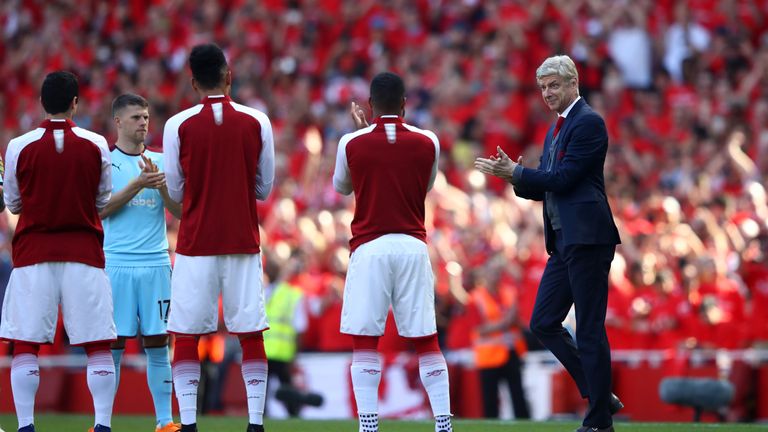 Wenger won three Premier League titles at Arsenal and oversaw the move to the Emirates from Highbury in 2006, but leaves with the Gunners having finished outside the Champions League spots for the second straight season.
Asked what he will be most proud of: "First of all, for having maybe been faced with the values that are important to me. The titles are important, but over a long period integrity, values of the club and team spirit are the most important for me."
Though Wenger would not be drawn on his potential replacement, he reiterated that the club and squad is in a good place to go forward.
"The new man inherits a team which is much better than people think it is, and I'm convinced, you can see the togetherness in the team is special. With the right additions this team will challenge next year."
Asked about being a fan next season: "I will be happy to sit in the North Bank, if you can offer me a ticket! The positive of that is, I can shout at the next manager in the North Bank!"