'Emotional' Arsene Wenger sees bright future for Arsenal
By Oliver Yew
Last Updated: 13/05/18 7:08pm
Arsene Wenger says he is sad to be leaving Arsenal but sees a bright future for the club after his reign in charge ended with a 1-0 win over Huddersfield in the Premier League.
Wenger, who announced he would be leaving the Emirates at the end of the season just over three weeks ago, bowed out on a high as Pierre-Emerick Aubameyang's first-half goal ensured the 68-year-old Frenchman signed off his 22-year reign with a win in his 1,235th and final game in charge.
And the Frenchman, who received a rousing reception before and during the game by both sets of fans, was given a fitting send-off at the John Smith's Stadium.
"It's of course very emotional because after 1,235 games for the same club it's special but to be a happy day we had to win it," Wenger told Sky Sports.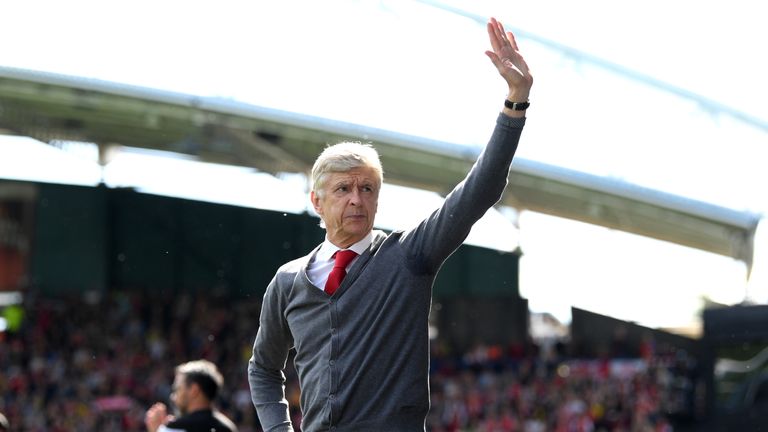 "Above all what keeps me going is to win football games and in the end the boys wanted to deliver a win and we got it.
"It was a nice day for Huddersfield as well. It was all together today. They could celebrate staying in the Premier League and we could finish well so it was a great day."
When asked if there was any relief that it was all over, he added: "Relief no, I'm sad but if you don't protect yourself in the future with the team in some sense it has to end.
"I wish everybody well and thank everybody. The fans have been great until the end and I'm very grateful for that.
"I wish all the best to the club for the future. As I've said many, many times I will remain an Arsenal fan above all and that's what's most important for me."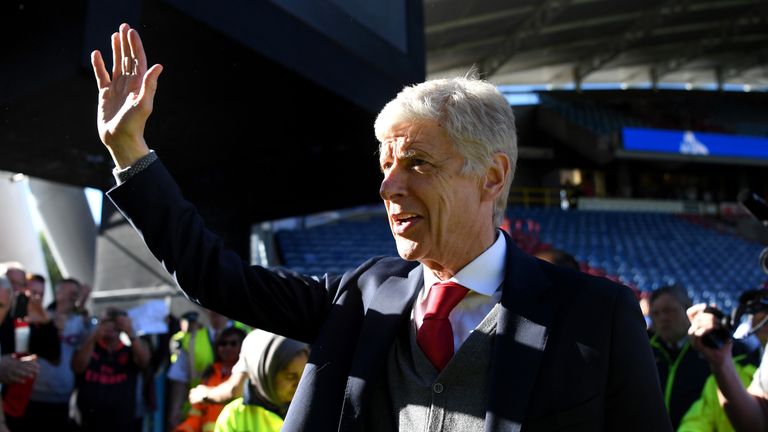 Attention will now turn to who will replace Wenger at the Emirates Stadium with Massimiliano Allegri, Mikel Arteta and Patrick Vieira all linked with the job.
But whoever succeeds the him, the 68-year-old sees a bright future for Arsenal.
"I see a bright future for my successor because the team has a good attitude and has quality," he said.
"We need two or three additions and after that I believe that the club will compete for the Premier League."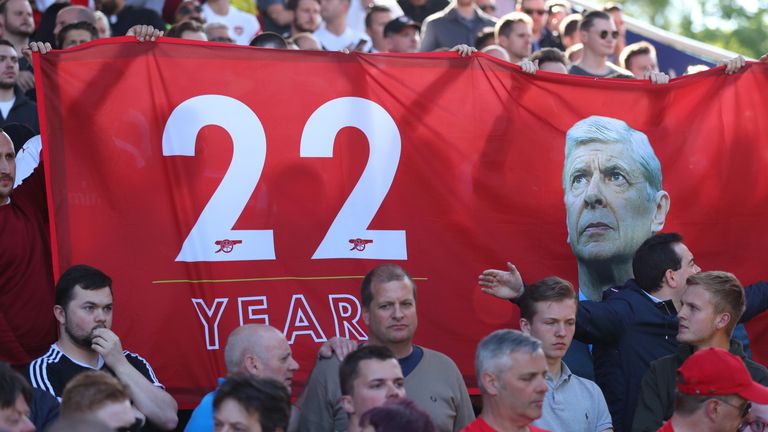 Wenger leaves Arsenal after winning three Premier League titles, including an unbeaten season in 2003/04. He also won a record seven FA Cups and six Community Shields and the Frenchman insists he is very proud of his record at the club.
"I believe I had an impact on the club as a whole because the club today is a strong position," he said.
"We have a new stadium and training ground all paid and the results I would say we played 49 games unbeaten. That's one and a half years. It's difficult to imagine what it represents.
"I'm very proud as well to have won seven FA Cups and seven Community Shields."