Unai Emery will need to sort Arsenal defence, says David Seaman
By Shona Duthie
Last Updated: 23/05/18 10:02am
Former Arsenal goalkeeper David Seaman says Unai Emery should focus on improving their defence.
The former Paris Saint-Germain chief was confirmed as Arsenal's new head coach on Wednesday.
And Seaman has offered the Spaniard some valuable advice in order for Arsenal to challenge for trophies.
He told Sky Sports News: "He [Emery] inherits a fantastic club and a fantastic training facility. Everything is there for him, he has got no excuses in those departments.
"There is going to be a few changes hopefully, the defence needs to be a lot stronger, attacking and midfield wise we are OK on that front.
"I think the defensive side needs a good look at, so I would imagine that would be his first concern, but the fans just want success.
"He has got to start winning quickly. We have dropped behind a lot of the bigger clubs, losing out financially as well.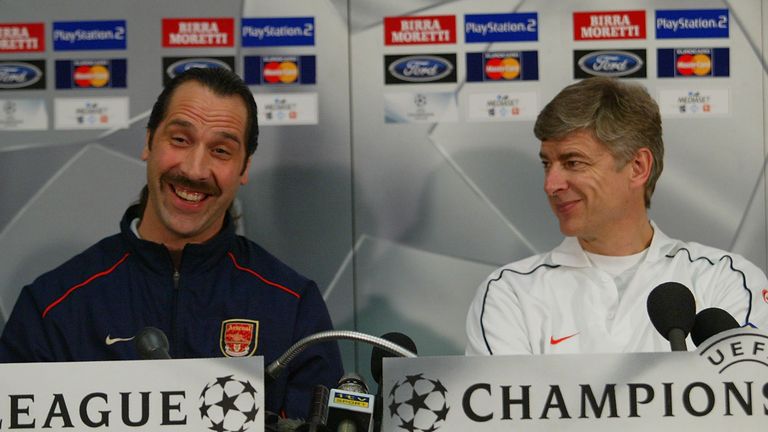 "They are attracting the bigger players because they are winning trophies and paying the money, so we have to address that situation.
"It's all on success. If the team starts playing well early then the fans will get behind them. But who knows how it is going to go, it could go either way."
Former Arsenal captain William Gallas feels they should have appointed a manager who has a significant connection with the club but Seaman said "they will have to wait and see" how Emery fares.
"It's hard to judge because he has only had a season there [at PSG], he won the treble and has then been let go," he added.
"I think it will be good, we will have to wait and see, Arsenal are going down a different path this time.
"I don't think they are going to give the new manager the control that Arsene [Wenger] had. I think that is part of the reason why Arteta didn't sign.
"In this new guy, I honestly don't know a great deal about him, but hopefully the new way or the new system that Arsenal are employing that it's successful.
"That is what the fans want to see. It's been too long since we have been in a serious title challenge or even a Champions League challenge. It's what the fans deserve, they need success at Arsenal."