Former Arsenal midfielder Ray Parlour has urged the club's supporters to be patient with new head coach Unai Emery.
After 22 years of Arsene Wenger in the dugout, Arsenal fans must get used to seeing a new face in the hotseat when the season gets underway in August.
Emery arrives at the Emirates Stadium on the back of guiding Paris Saint-Germain to a domestic treble, while he also won three Europa Leagues with Sevilla from 2014 to 2016.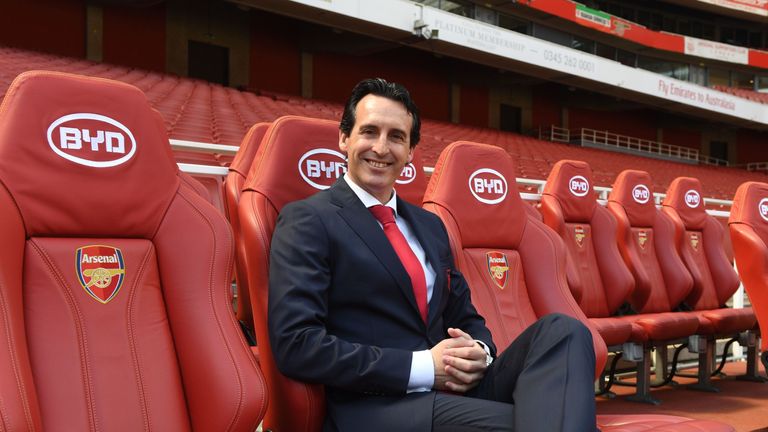 But despite the Spaniard's proven track record in Europe, Parlour warned fans not to expect overnight success at Arsenal, with the club having finished outside the Premier League's top four in the past two campaigns.
"You've got to be patient and give managers a chance," said Parlour, speaking at the launch of Arsenal's new away kit. "It doesn't change overnight. They will see the change in the team, in the first five games, but it will take time.
"He'll probably want to get rid of a few players and bring a few more in. So I just hope he does get time, I'm sure he will because this has been a massive decision for Arsenal, as a club, to get the right man in.
"I think it's a very good signing. Now, you have to stick by him and trust him, however way he plays. I'm hoping the fans do give him time - I'm sure they will.
"On an ideal note, it would be great if they could win the first two or three games and really settle down, get everybody behind him. But it's going to be difficult to do that.
"It's a massive job for him and he's really looking forward to it. He's got so much energy, hopefully it will be the right fit for both parties."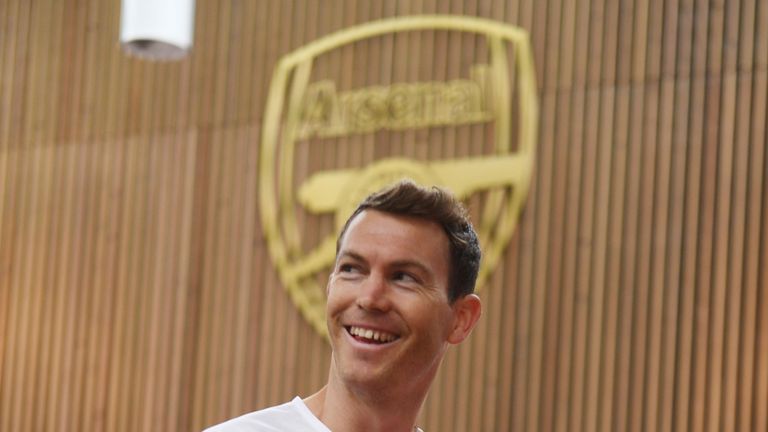 The recruitment process has already begun at Arsenal this summer, with the club confirming 34-year-old Stephan Lichtsteiner will join as a free agent after his contract with Juventus expires.
The Switzerland captain will bring some experience to the Arsenal dressing room, with Parlour believing Hector Bellerin can learn from his fellow full-back.
Parlour added: "Lichtsteiner played a lot of games last year for Juventus, who are a great side. I go back to the Wembley game when he came on against Spurs, he more or less changed the game on the right-hand side. He was a real problem.
"Fitness wise, at 34 it's not ideal, but I think he can do a very good job. People like Bellerin might learn off him a little bit as a full-back. So that's a decent signing."
Meanwhile, Arsenal have also been linked with a move for Manchester United midfielder Marouane Fellaini, whose contract runs out at the end of June.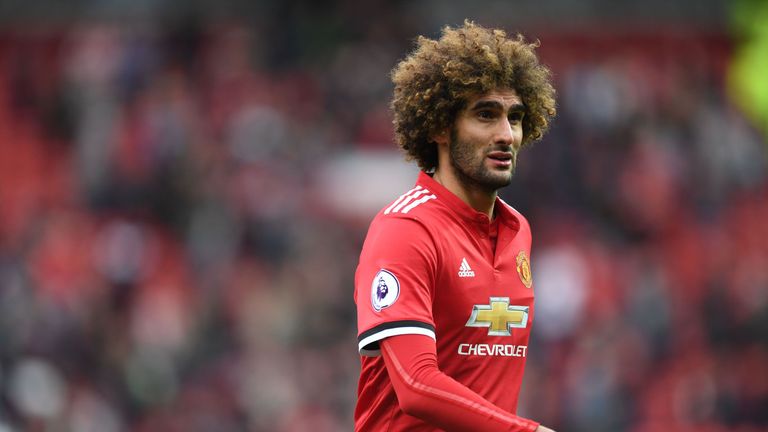 Parlour believes the Belgian, on target in his nation's 3-0 friendly win over Egypt on Wednesday, could be a decent signing for Arsenal - particularly if they need a Plan B off the bench.
"I never really know what his best position is. He's played as an attacking midfielder and then a holding midfielder," Parlour said.
"When people are on free transfers, he's something different. Even if he didn't start, he can bring him off the bench.
"If you're chasing a goal, you might have to play a different style of football and go a little bit more direct. He's perfect for that.
"I'm sure Arsenal players will be looking at it and thinking they'll be linked with a few players, but it's who comes through the door. Whether Fellaini will remains to be seen. It's another player that would be a decent signing."