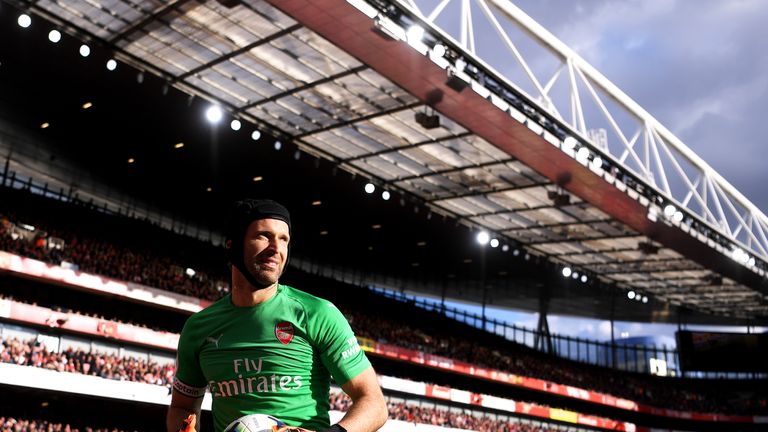 Petr Cech has compared Arsenal's struggle to win the Premier League with Tiger Woods' decade-long battle to win his 15th major.
Arsenal last lifted the title in 2004, and have won just four FA Cups in the intervening years.
Woods won the last of his 14 majors in 2008, and has struggled to recapture his dominating form in the last decade - although he did win the Tour Championship on Sunday, his first title in five years.
Speaking after Arsenal's 2-0 win over Everton on Sunday lifted them to sixth in the league, Cech said: "For any club who wins titles in the recent years, you have a team with the know-how to finish it off and you can see it in any sport.
"I take Tiger Woods - 10 years since he won a major tournament and the longer it goes, the harder it becomes.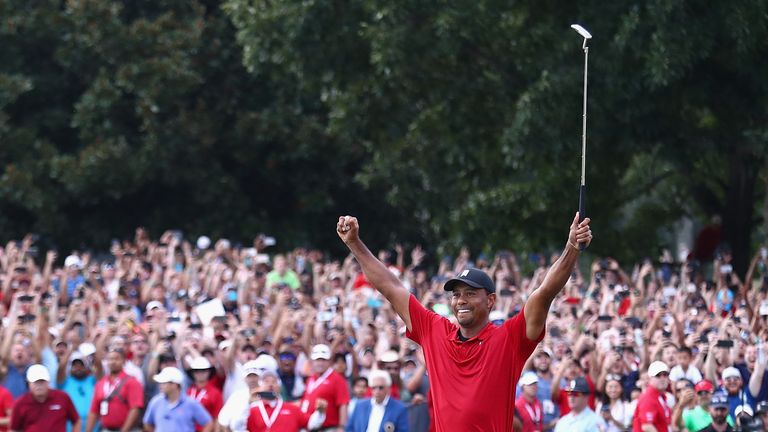 "This club hasn't won the league for over 10 years so obviously you need to get back into knowing how to do it.
"We started with the new manager from scratch basically and we try to get this mentality of winning every game, progressing every game, working every day and hopefully we can build this up and win the title sooner rather than later. That will make the big difference."
Unai Emery replaced Arsene Wenger this summer, with the Frenchman departing the Emirates after 22 years at the club.
Cech joined the club three years ago, and says he feels Arsenal under Wenger were guilty of prioritising performances over results.
"I would say 'the Arsenal way' was more important than getting the points sometimes and this is not how you win the league," Cech said.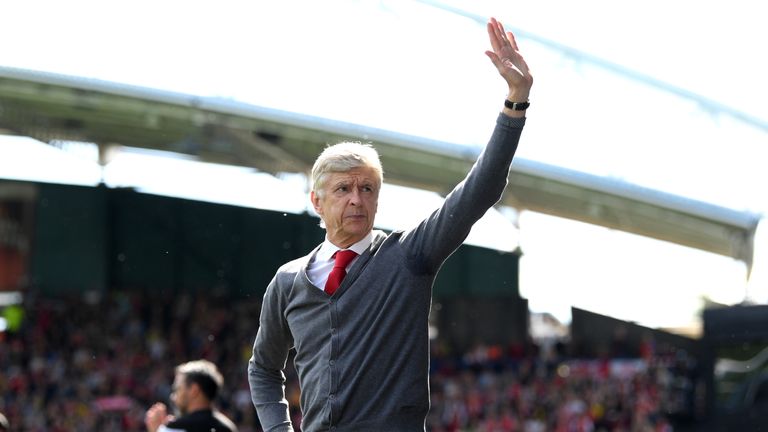 "Sometimes you need to make sure you win an ugly game, when you are not playing completely well but you just dig deep, close the back door and win 1-0 no matter how. I think this is what we lacked since I arrived, over the last three years.
"Yesterday we showed, going through difficult moments in the game, we managed to get the win with the clean sheet so this is very positive.
Cech also revealed that he believes Emery's arrival has raised standards at Arsenal. He said: "I think the place became much more demanding in every way.
"This is great to see because this is what initially drives everybody forward and gives you the kind of kick that 'I'm not doing enough to start the game' or 'I'm not doing enough to keep my spot in the game'."