Unai Emery would not confirm if Aaron Ramsey has the potential to stay at Arsenal beyond the end of the season, but expects his performances not to drop.
Ramsey revealed during the international break he plans to stay at Arsenal for the rest of this season and not make a cut-price January move after the collapse of contract talks.
His current deal is due to expire next summer, and former manager Arsene Wenger has said Ramsey could still agree new terms with the club.
But Emery refused to respond when asked about Ramsey's future, saying only his demands on the player remain the same when Arsenal return to Premier League action against Leicester City, live on Monday Night Football.
"For me January is very far, I'm thinking Monday first and I want every player staying with the mentality and the preparation for playing together to win," he said.
"My focus is every single match. The future is tomorrow, no more. I want the mentality for the next match, individual things are not for me to speak on now."
Ramsey came off the bench in Arsenal's last game, scoring in the 5-1 victory over Fulham which stretched their winning run to nine games.
"I want his performance like any other player," Emery added. "The last match he started on the bench and played 25 minutes with this performance. Monday, [I expect] the same, if he will start in the first XI or the bench, to be with the focus to help us like another player, no different."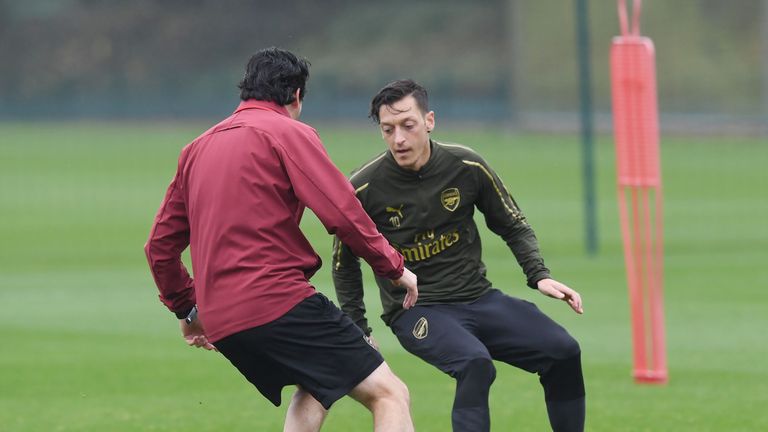 Mesut Ozil has returned to training following a back spasm which kept him out of the win against Fulham.
Wenger said this week Ozil's retirement from Germany's national team could demotivate the midfielder, but Emery reiterated his demands are the same for his entire squad.
"His motivation is very clear," said Emery. "We need every player with a big motivation every day, in training, continuing improving and helping us with his quality.
"The same with Mesut as any other player. We want every day to find this in every player."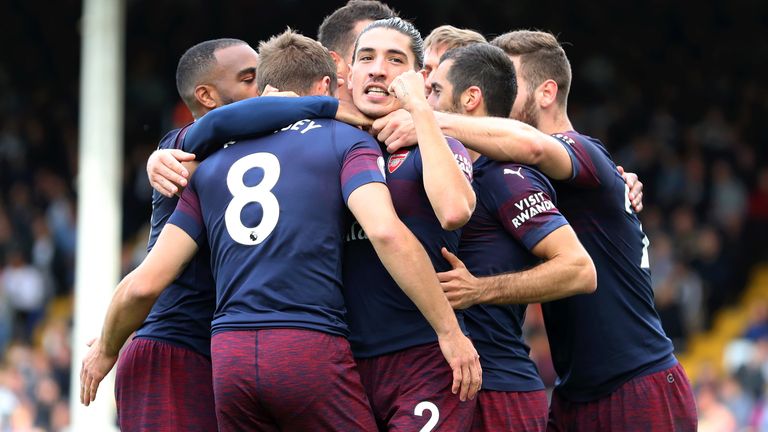 Away fans were heard singing 'we have our Arsenal back' at Fulham's Craven Cottage, but Emery said he "does not agree totally with every supporter".
He cooled suggestions he has changed the mentality of Wenger's Arsenal side into a winning one.
"This is one process to work every day and not the possibility to say now we have a winning mentality," he said.
"We need to continue improving and creating in our way.
"For each minute, each ball, every metre in the 90 minutes to show every supporter we are deciding to win with the example on the pitch doing every action with this mentality. But this process is very hard and very long."