In an exclusive interview with Sky Sports' Patrick Davison, Ainsley Maitland-Niles talks about his rise from academy prospect to the Arsenal first team.
A product of Arsenal's Hale End academy, the 21-year-old joined the club at the age of six before going on to make his first-team debut against Galatasaray in the Champions League at the age of 17.
The English midfielder went on to make 28 appearances for the club last season under Arsene Wenger and has been an important part of Unai Emery's squad this season, featuring 12 times so far in all competitions.


Ahead of Arsenal's trip to the London Stadium to face West Ham, live on Sky Sports on Saturday, Maitland-Niles describes his love for Arsenal, his early days at the club, his progression under Unai Emery and his plans for the future…
Love for Arsenal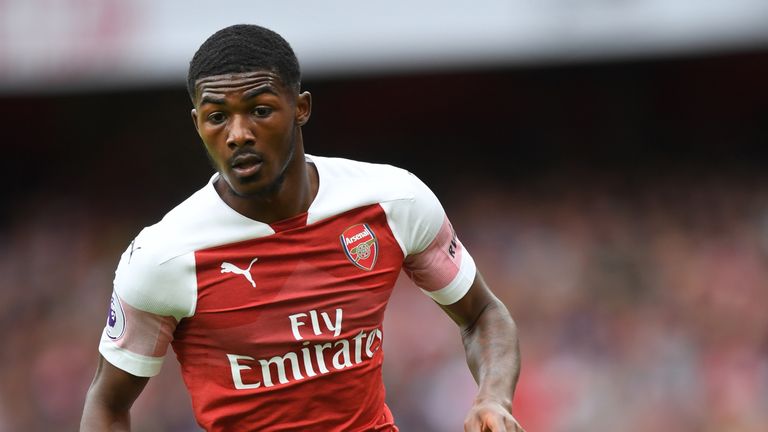 "I've had love for the club since I've been here. I'll always have love for it but it's getting stronger every day.
"It started a long time ago playing for Lakeview. It was pretty strange to get a call at such a young age and for someone to tell you a fantastic club like Arsenal had been watching you and monitoring your progress.
"I can't remember the team we were playing against at the time but I think my dad came up to me afterwards and he said that there was a scout that was talking to him and from that conversation my face lit up as soon as I heard Arsenal because that was my boyhood club."
The link to Arsenal
"I think it's more of my dad to be honest. Since I was born he's just loved Arsenal.
"He's always bought me football kits since growing up as a baby. I had a few Dreamcast kits and that's going back a long way. It was in the heart from a young age."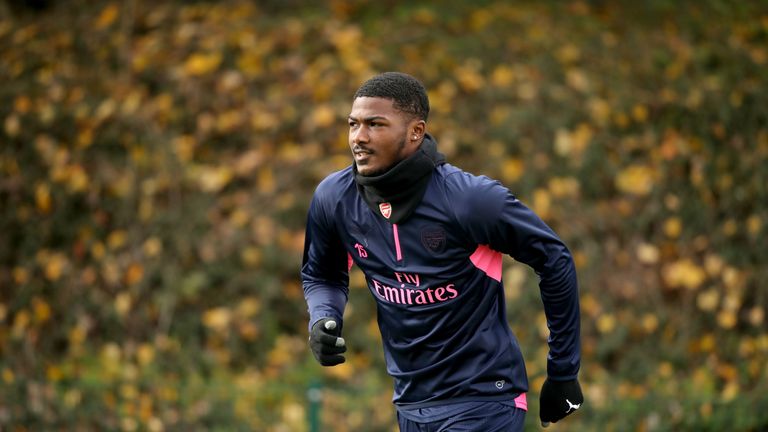 Favourite player growing up?
"My generation was Thierry Henry, Patrick Vieira and Dennis Bergkamp. Henry was my favourite player.
"Growing up as a kid he was the perfect player. He scored goals, he ran back to help the team out, made assists and was just physically amazing."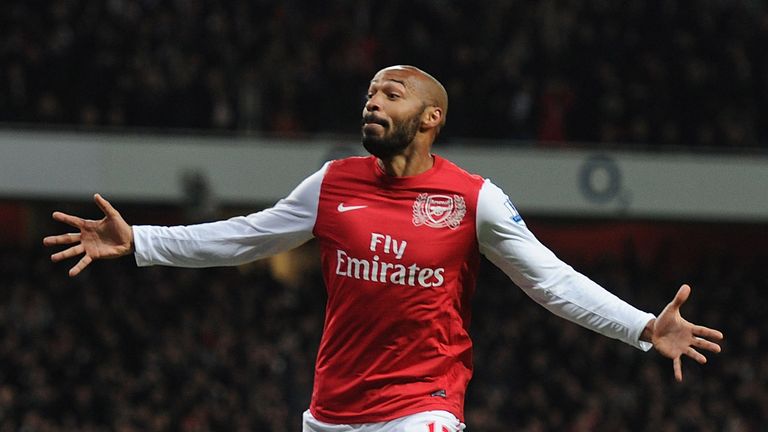 Favourite Henry moment?
"In the unbeaten season, the solo goal against Liverpool. Perfect. What more can you ask for?
"I met him twice. I tried not to [turn to jelly] but maybe he would've said I turned to jelly, I'm not sure. Seeing an idol like that in the flesh you just look at him, take in all that he's achieved and you just want to replicate it."
The early days at Arsenal
"It was training three times a week on Monday, Wednesday and Friday and then either a game on Saturday or Sunday, depending on what age you were.
"I was a striker growing up. Thierry Henry was the perfect role model at the time. Then everybody started growing but I was still a bit short. As I was still quick, direct and could run at players they thought they'd put me on the wing. So up until the age of 16 I was a winger.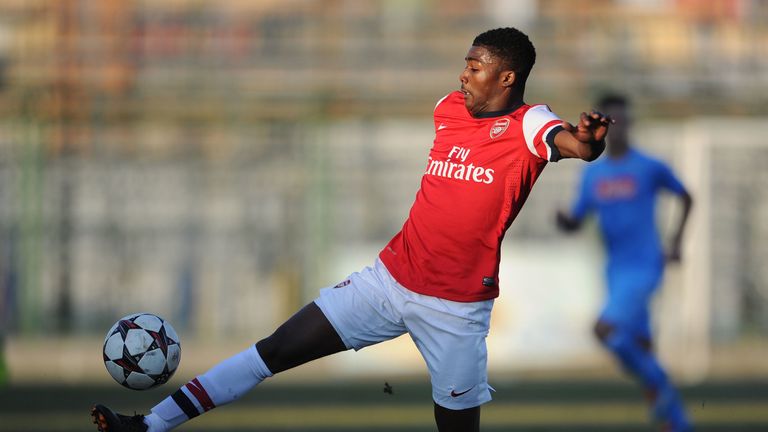 At about the age of 14 [I realised I was good enough for Arsenal], before then it was just a dream. I wouldn't have said I was definitely going to make it before then.
"It was my mindset that changed. I had a few conversations with my father and he gave the belief in myself that if I actually put my mind to it and enjoy it more then I could be whatever I want to be.
"I didn't believe in myself enough. I had fun whilst I was playing on some days but some days I thought I didn't want to play anymore. It was about being more in tune with myself and thinking that I have a talent for a reason."
Away from football
"Thinking about it is funny because at the time there wasn't anything else I wanted to do, but I didn't take football as seriously as I should've done.
"The dream was to be a footballer. I didn't think I would play for such a tremendous club at the age of six. To be here now is fantastic.
"The dream is only half of the puzzle. The reality of it is putting everything together, growing up and producing."
Maitland-Niles on what Pogba said to him after his man of the match display at Old Trafford
"He said to me that I need to keep working hard. He enjoyed playing against me and that was it really. He just told me to keep going and gave me some words of advice which was nice. "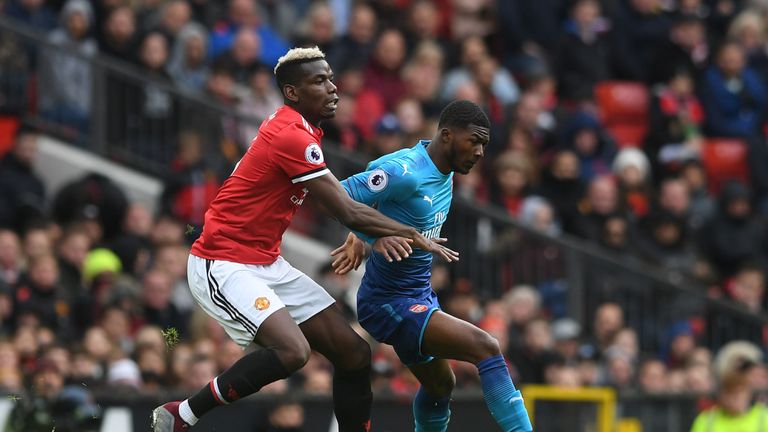 Best season, best game?
"The standout season would have to be more towards my age now.
"I'd probably say it was last season. I had my debut at the age of 17. It was a proud moment for me but playing in the Premier League and the Europa League consistently last season was more of an achievement for me than making my debut for the club.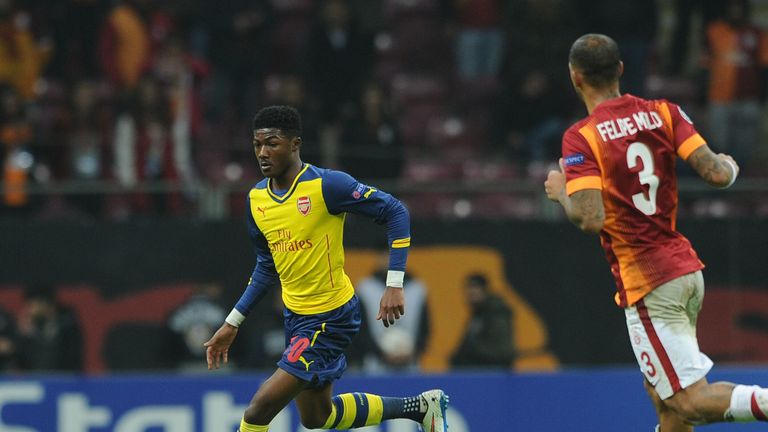 "[The gap between debut and regular] is a massive test. Some people get it straight away but in other cases you have to fight hard. It's a little taster, and it's great to have a taster, but not everyone makes it the full length. To have that mindset that my toe was in the pond and then actually getting in fully, there's a big difference.
"After the Galatasaray game I felt like I was all the way there. My dad spoke to me and he said there's a long way to go yet, it's just the start. The difference between that time and now is four years, so it can happen in an instant or it can happen over a period."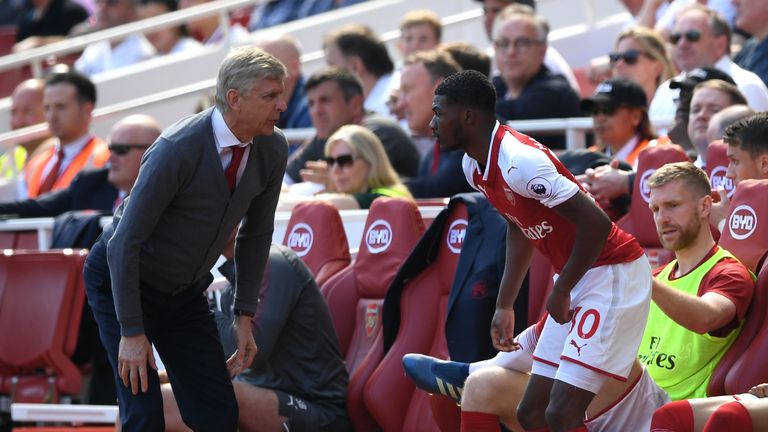 Progression at Arsenal
"There are a lot of ups and downs in football.
"For me personally, my journey has been different to a lot other people. I've had to go out on loan after my debut and that's another year out of the club. To have to come back and then everyone has made decisions on players that they've seen for the whole season, it could push you back in the pecking order.
"Going out on loan was good for me. I grew up as a person. I became a man quicker during that year. I will always appreciate that year."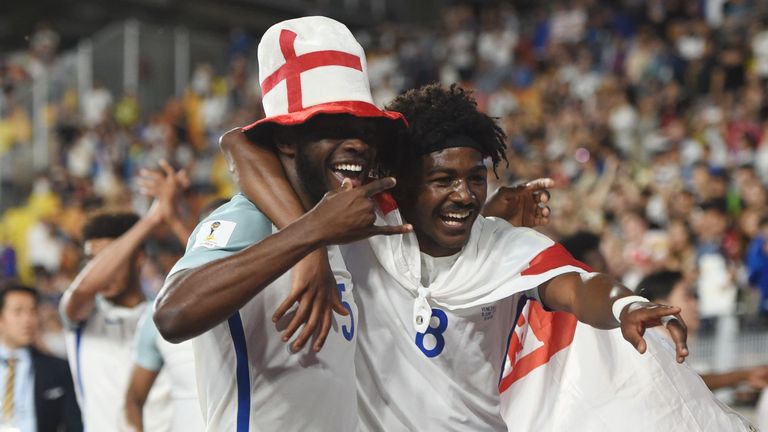 Best position
"I'm a central midfielder but I can play in various positions."
Versatility
"It's a gift and a curse. It's a gift because if someone's injured you can easily fill in, and you are the first one to be called. The other side of it is you never really find your rightful position. You are always moving about, and you don't know how to stick to one position. You do different things when you get moved around."
Progression under Unai Emery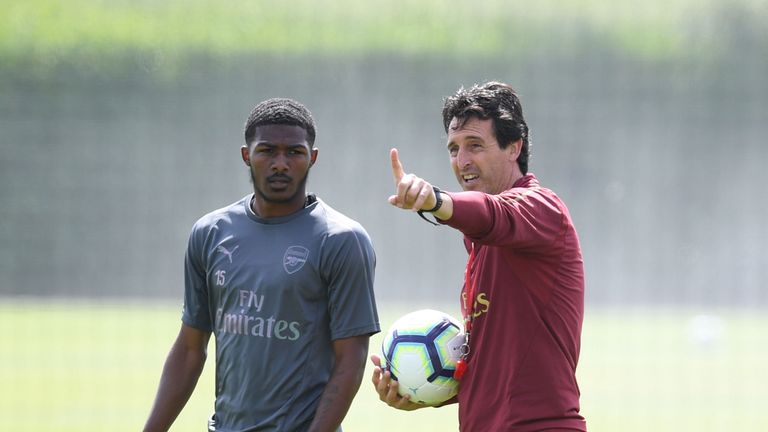 "It's been slow progression but I think he would probably say the same thing.
"We are working to build a relationship together, so we can progress more throughout the season and in the years to come.
"There's a high level of expectation that he expects of me and I'm willing to give that each day. Every day we are learning more from each other, about each other and about the game.
Emery's expectations
"Him expecting more from me makes me work 10 times harder every day. I know that he's watching me and I know he wants more than what I'm producing. For me, it's never enough, I need to do more constantly and I'll just become a work horse from doing that.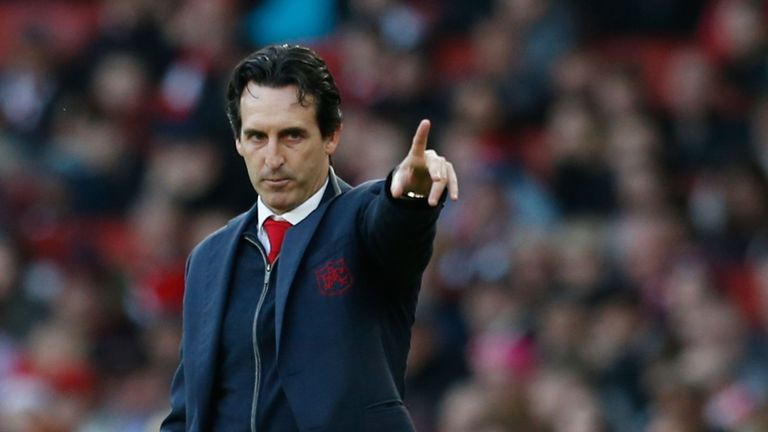 "I'm very hard on myself. My dad tries to laugh at me for being too hard on myself. I've had it from very young. I used to get very angry at myself quickly, but it's been a big factor in why I am here today.
"If you are not willing to go in everyday and give 100 per cent then you might as well call it a day."
Best moment
"Scoring my first professional goal against Liverpool.
"It was soured very soon after, though. I was heartbroken after the game to be honest. I'd never been involved in a 5-1 defeat before at first-team level. It was bad on all levels for me."
More to come
"I don't feel like I'm there. I'm still young and I have a lot of learning to do.
"Even if I was playing week in, week out I wouldn't say I was there because the learning stage I am at now, I still have so much more to give to the game.
"Once I get there where I can't give any more, then I'd say I'm there."
In the future…
"I'd like to be a winger. I feel comfortable there and I've been playing there this season.
"I like to think of myself as a winger at 25 years old, starting every week for Arsenal, scoring and assisting goals."