Naples Police 'optimistic' about safety ahead of Arsenal visit
By Sky Sports News
Last Updated: 17/04/19 9:27am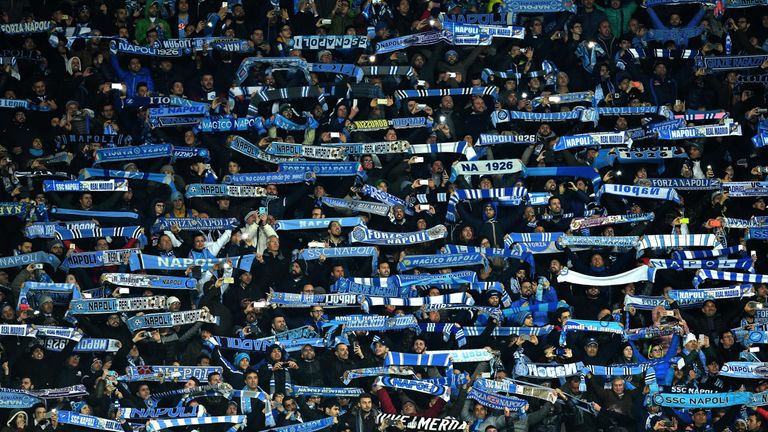 Police in Naples are confident that Arsenal fans will enjoy a trouble-free visit to the Italian city for their Europa League quarter-final against Napoli on Thursday.
The Naples Police commissioner Antonio De Iesu said officers were prepared for anything, but that there were no public security concerns.
He also argued that the lack of problems at the first leg in London, which Arsenal won 2-0, pointed to another safe evening for supporters.
"Our plan works, we've been managing situations linked to public security around football matches for years, also at an international level," he said.
"The system is checked and my officers have organised everything with a detailed analysis of possible critical aspects.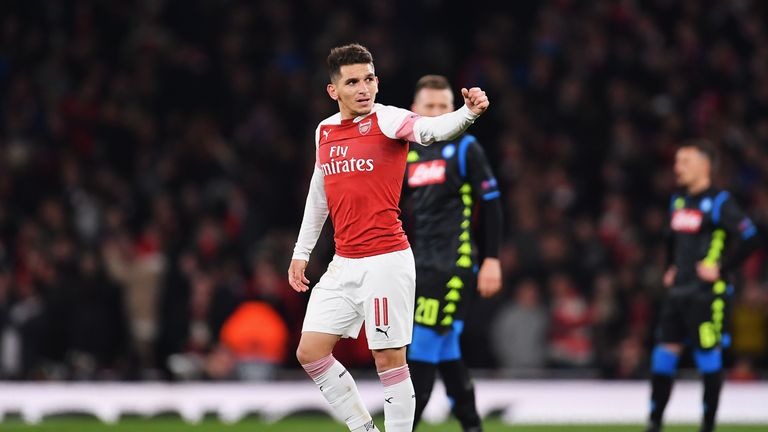 "We're very optimistic. I am sure it will be a great event, a beautiful match, and for the moment there is nothing alarming concerning public security.
"We estimate around 1000 Arsenal fans arriving here in Naples. Naples is a welcoming city.
"There haven't been cases of conflict or hate in the past, and we think that as things worked in London it will be the same here in Naples."