Arsenal head coach Unai Emery says his side need to learn from fans' criticism, but he objects to the "insults" being aimed at his players.
Shkodran Mustafi came in for widespread criticism following his performance during the 3-2 defeat against Crystal Palace on Sunday which dented Arsenal's hopes of finishing in the top four.
With the game at 1-1, Mustafi made no attempt to deal with a long ball over the top in the hope his goalkeeper Bernd Leno would come out to smother, allowing Wilfried Zaha to race through and score.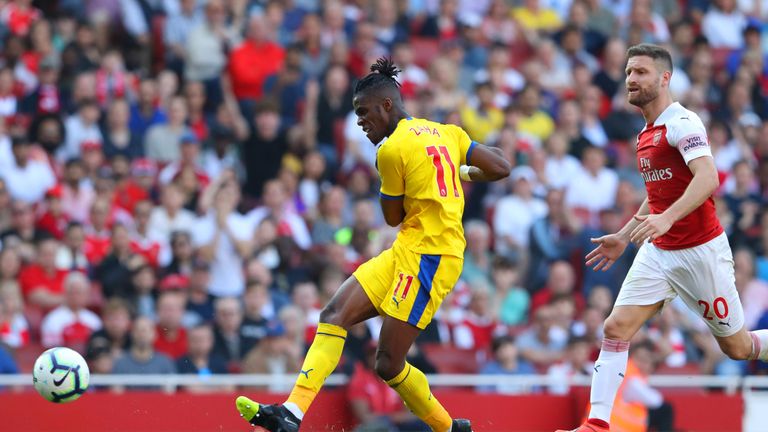 The Germany international was subjected to abuse from many Arsenal fans on social media, but speaking ahead of Wednesday's game against Wolves at Molineux, Emery said Mustafi remains in his plans.
"He needs to improve things tactically, decision-making, but he has good quality and needs quality and my work is to help him," Emery said.
"I am going to say to our supporters, 'Help our players.' We need to take the criticism and be strong as players, as a coach, as a team, as a club. We need to improve knowing that.
"Okay, we are receiving criticism after Sunday. It is normal. It is normal. The players know that.
"But we here need to be strong and okay we need improve and need to do this decision we need to take also this tactical approach for tomorrow.
"We are going to do that. After being together we are strong. We need our supporters, we know sometimes we need to receive criticism and sometimes we also need to receive praise.
"I say my message. I am going to protect the players and help the players. And all the supporters who love Arsenal club I prefer to do that.
"But I know it is not easy and they are going to criticise when they are in the stadium and also when they are watching on TV.
"But we need also to learn to receive criticism. For us we need to protect and know that all the supporters they can do that.
"Personal insults I don't agree with. Insults I don't want. I think it is not used to do the insults."