Arsenal will meet with captain Granit Xhaka in the next few days to discuss his angry reaction to being substituted during Sunday's 2-2 home draw with Crystal Palace.
Xhaka is due to return to training on Tuesday ahead of Arsenal's Carabao Cup fourth-round tie against Liverpool, live on Sky Sports on Wednesday.
The Football Association will not be taking any action against Xhaka after he was seen swearing and gesturing to Arsenal fans as he was booed off.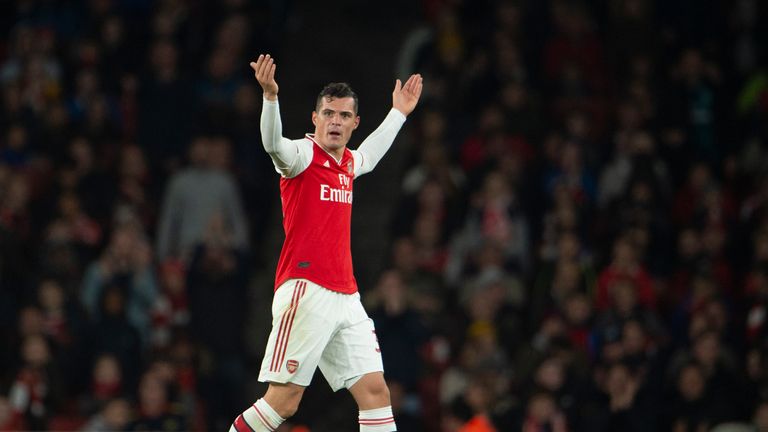 Xhaka, who has conceded more fouls (22) than any other Premier League player this season, has been substituted in three of the nine Premier League matches he has featured in this term.
It is not known at this stage whether Arsenal are considering removing the captain's armband from Xhaka.
Asked after the game if Xhaka would remain Arsenal captain, boss Unai Emery said: "Now is not the time to talk about that."


Pierre-Emerick Aubameyang is now the bookies' favourite to captain Arsenal in their next Premier League match.
Xhaka is now 9/4 with Sky Bet to leave Arsenal in January despite signing a new long-term Arsenal contract in June last year.
Regarding the midfielder's role in Switzerland national team, the Swiss FA has confirmed to Sky Sports News that his position will not change, despite his recent outburst while playing for Arsenal.
In a statement, the organisation said: "We are in contact with Granit. We appreciate the qualities and the importance he possesses for the national team. As a result, his standing will not change."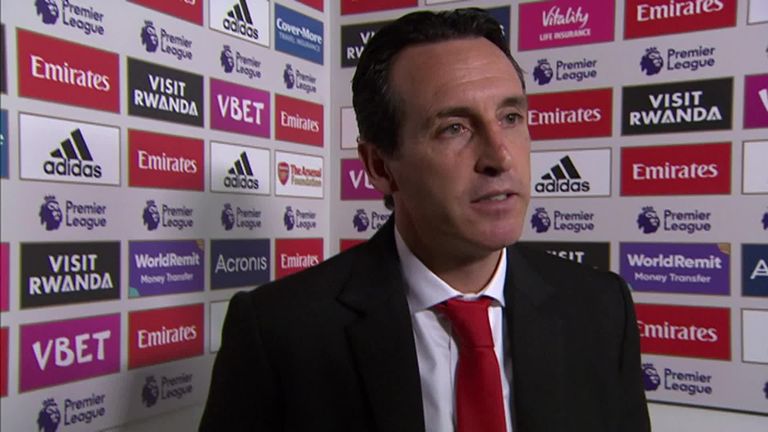 Speaking after Arsenal's draw with Palace, Gunners head coach Emery admitted Xhaka's reaction was wrong and refused to back him when asked if he would remain captain.
"He was wrong," Emery said after the game. "We need to stay calm and speak to him internally about that. He was not right to do that.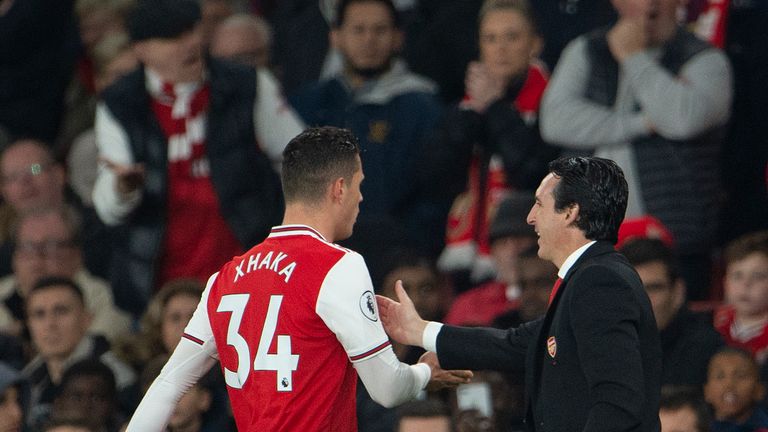 "We are working with the club and the players to play under pressure.
"We are going to speak with him because the reaction was wrong. We are here because we have supporters. We work for them and need to have respect for them when they are applauding us and criticising us."
Analysis: Xhaka out, Luiz in
Sky Sports' Charlie Nicholas:
"The sympathy is not with Xhaka's reaction, the sympathy is with him being nominated captain by his fellow team-mates in the first place.
"The manager let the players take the responsibility because it's been evident that Arsenal have struggled to find a natural leader within the group. Xhaka is obviously popular within the dressing room.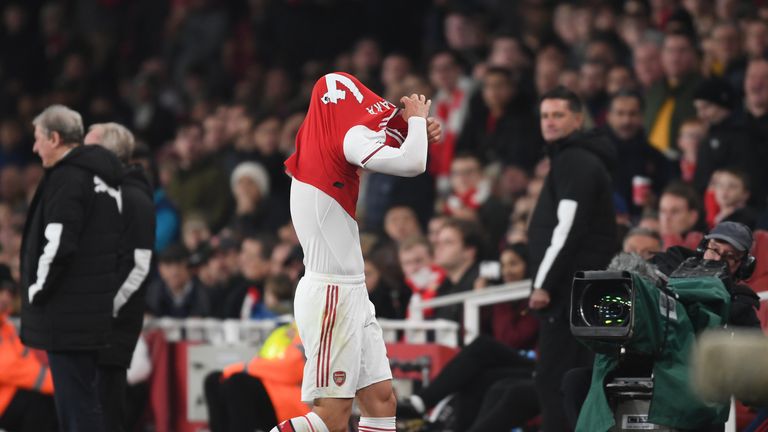 "He's obviously a team player in some category but the actions that we saw on Sunday are just unacceptable. Xhaka may be the current captain but I don't think he will be the captain anymore after what he did at the weekend. The fact that he didn't instantly apologise to the fans about his behaviour tells you that he's probably upset and angry.
"I would imagine it's a horrible feeling being in the position he's in right now, but that anger must be controlled. He's representing Arsenal as a captain and it is unacceptable to think you're as big as anything at the club.
What happened with Xhaka?
Sky Sports' Oliver Yew at the Emirates...

'Nasty scenes at the Emirates as Xhaka's number goes up. He's going to be replaced by Saka. There are huge ironic cheers from the home fans to greet the decision.

'Xhaka then strolls off the pitch. He's in no hurry to get off and the Arsenal fans rise as one to urge him off. It's loud, very loud as they make their displeasure known towards the Arsenal captain, who cups his hands to his ears.

'He's still in no hurry as the jeers get louder and louder. He cups his hand to his ear one more time and appears to mouth a response to the jeers before taking his shirt off and heading straight down the tunnel.'
"His behaviour was atrocious, and I don't see him having a future at the club.
"I think the bosses at Arsenal, and not just Unai Emery, are probably looking at this and thinking what is Arsenal meant to be? It's got a great history, it's got some fabulous players but if it doesn't have the crowd it doesn't have a soul, it doesn't have a heartbeat.
"The crowd will always be the element of the football club and they are bigger and better than anyone else who's involved in it, so he'll have to take his medicine. I'll be surprised if he comes back in any capacity to play for Arsenal again.
"The captaincy issue and the lack of leaders has been the problem for the best part of five or six years. Arsenal fans are getting frustrated again because they are seeing the same sort of a team with problems defensively.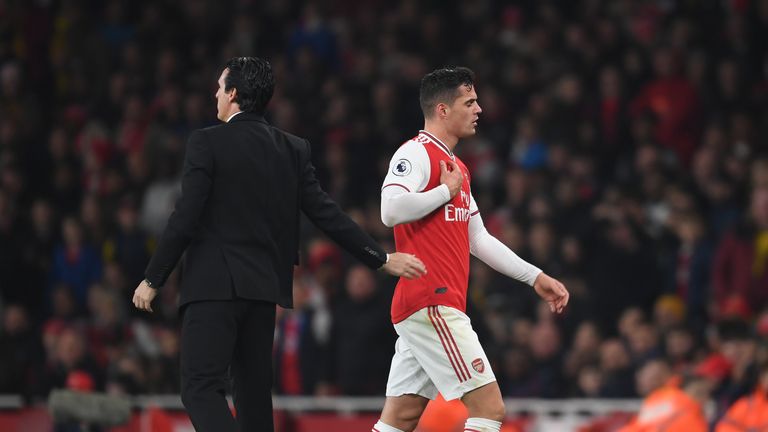 "They are trying to introduce some of the younger players but it's hard to introduce them, especially into the defensive set-up because they've got real problems at the back.
"They also have a real problem in identifying who is a natural leader. On Soccer Saturday at the weekend we had a nice interview with David Luiz and he came across as a good talker, who has a real understanding of the game. Yes, he's not a physical guy or someone who's going to scream at people because the game has changed.
"The players now don't like the criticism that we used to probably accept as players in the past. As it stands right now it could be anybody but I'd rather they just said it's going to be David Luiz.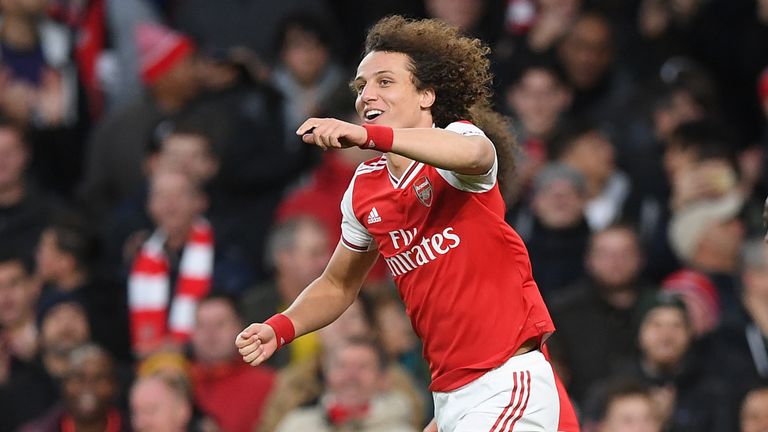 "We don't have a natural captain but right now, I would have to say David Luiz is probably the number one target."
"We've brought him in, he's won the title and he's got more experience than most. You just put him in charge of it and then the manager takes responsibility for that, and off you go. It's a start.
"You have to start building again and Arsenal don't seem to know where to begin to start building this back up again. I've been critical of Xhaka as a footballer but I do feel for him. However, to behave like that just means that you are probably already looking for an excuse to say: "Okay, I can go now in January."
"However, the club will control this and I honestly don't know who will take over. We don't have a natural captain but right now, I would have to say David Luiz is probably the number one target."
'Take Xhaka out of the firing line'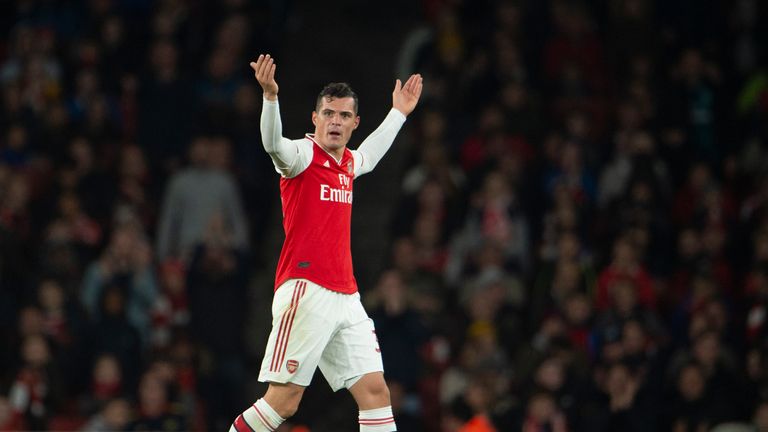 Former Arsenal full-back Nigel Winterburn cannot see how Xhaka can continue as club captain in the short-term, insisting the midfielder has put his manager in a very awkward situation.
"I think Unai Emery needs to take Xhaka out of the firing line in terms of the captaincy. He has five captains so he can easily do that." Winterburn told talkSPORT.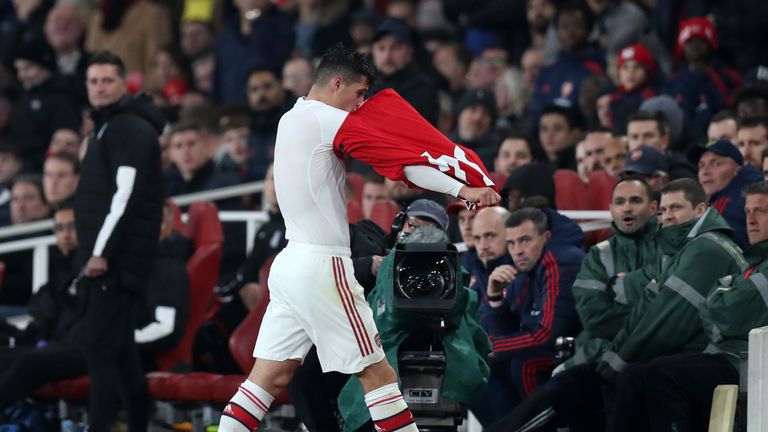 "If he backs Xhaka, he will realise what supporting Arsenal Football Club is all about because if the supporters don't agree with him - and they obviously don't agree with Xhaka being captain at the moment - then the manager himself will come under increasing pressure.
"It has put Unai Emery in a very difficult situation. He has to deal with it very, very quickly. He can't let it linger on.
"We have to move forward and concentrate on the football. Deal with it today or tomorrow, get the statement out and we can move on very quickly."
Xhaka to start in EFL Cup (v Liverpool): 6/4
Xhaka to start next Premier League game (vs Wolves): 11/10
Xhaka to leave Arsenal before February 3, 2020: 9/4
Sky Bet odds: Who will wear captain's armband for Arsenal vs Wolves?
Pierre-Emerick Aubameyang - 5/6, Granit Xhaka - 7/4, David Luiz - 7/1, Alexandre Lacazette - 8/1, Hector Bellerin - 16/1, Bernd Leno - 20/1, Matteo Guendouzi - 20/1, Calum Chambers - 25/1, Mesut Ozil – 25/1, Rob Holding – 25/1.
Have your say!
Arsenal 2-2 Crystal Palace - Match highlights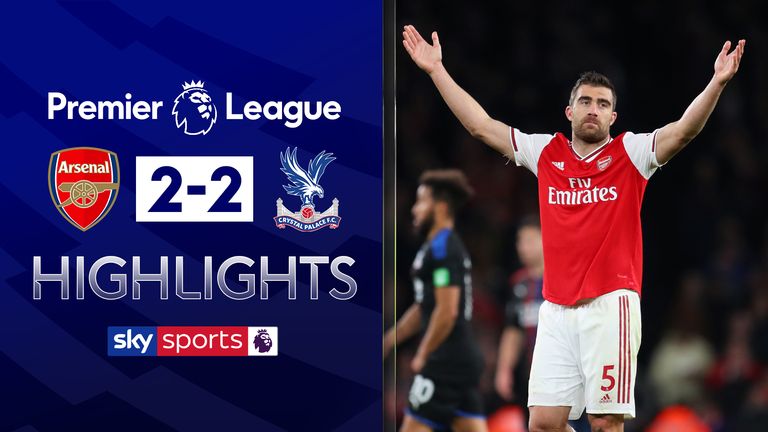 What's next for Arsenal?
There are surely big question marks as to whether Xhaka will feature when Arsenal travel to Liverpool in the Carabao Cup on Wednesday evening, live on Sky Sports Football; Kick-off 7.30pm
After that, they face Wolves at Emirates Stadium next Saturday in the Premier League; Kick-off 3pm.