Transfer news: Bayern Munich target Laurent Koscielny planning to stay at Arsenal
Laurent Koscielny has played down rumours of a summer switch by insisting he remains fully committed to Arsenal.
Last Updated: 26/06/13 8:52am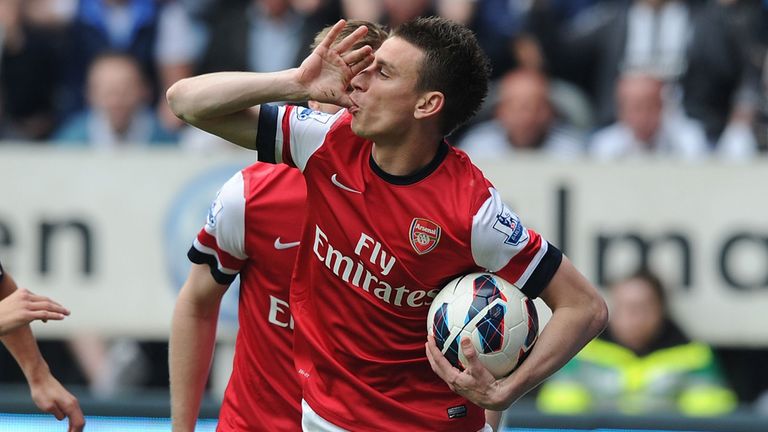 The France international impressed for the Gunners towards the end of the last season as they finished the 2012/13 campaign with a flourish.
His efforts did not go unnoticed outside of Emirates Stadium, with Bayern Munich among those said to have added Koscielny to their transfer wish list.
The 27-year-old is, however, tied to a long-term contract in north London and has no intention of breaking that agreement.
Koscielny told La Montagne: "I have a four-year contract. For now, I am still at Arsenal."
Arsenal ended last season with eight victories in their last 10, with an impressive 2-0 success away at eventual UEFA Champions League winners Bayern Munich sparking a late surge which saw them to a top-four finish.
Koscielny expects Arsene Wenger's side to kick on again in 2013/14 and compete for top honours at home and abroad.
He added: "The second leg of the Champions League against Bayern Munich was a trigger for us. In the process, we almost won everything.
"The most important thing is that Arsenal is in the Champions League. It is super exciting to play against the best teams in Europe."