Transfer news: Arsene Wenger respects Liverpool's Luis Suarez stance
Arsene Wenger says Arsenal will respect Liverpool's decision if they choose not to sell forward Luis Suarez.
Last Updated: 10/08/13 2:30pm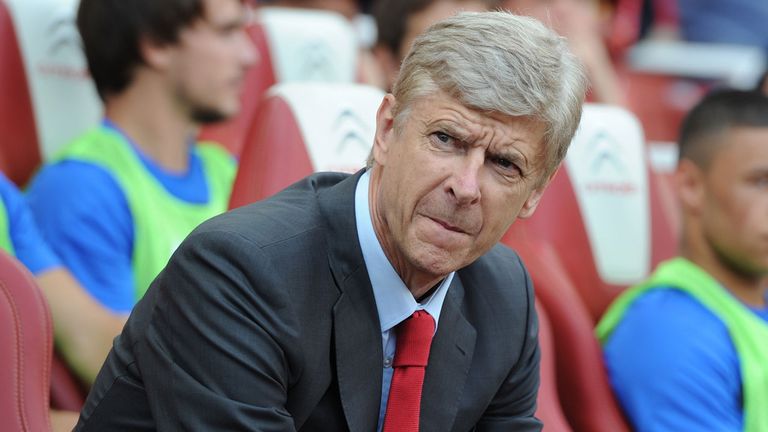 The Gunners have placed a bid of £40m + £1 for the Uruguayan, which the player believes triggers a buy-out clause in his contract if it comes from a club who have qualified for the UEFA Champions League.
However, Liverpool say that is not the case and owner John W Henry is adamant the player will not be sold to Arsenal for any price.
And Wenger says that, if Liverpool are not willing to sell, then there is nothing more that Arsenal can do.
Speaking at a press conference in Helsinki, he said: "There is nothing to add to what I said already about the transfer of Suarez.
"If it will be done, it will be done in a respectful and amicable way with Liverpool.
"I didn't read (Henry's) statements but we'll be faithful to the way we want to behave.
"To make a transfer happen, you need the agreement of three parties - the buyer, the seller and the player.
"We know what we want to do. The player, if I look at the statements, (does) as well. Liverpool at the moment do not agree. If they change their minds or not, I don't know. We'll respect that.
"We are looking at possibilities to strengthen our squad. Suarez is one of the targets. If he's not for sale, he's not for sale, we have to accept that.
"Every club has its own way of dealing with things, we have our way and we respect all the other clubs."