Arsene Wenger prepared to offer Nicklas Bendtner another chance at Arsenal
Arsene Wenger will wait until December before deciding if he needs a striker, with Nicklas Bendtner back in contention.
Last Updated: 21/09/13 2:28pm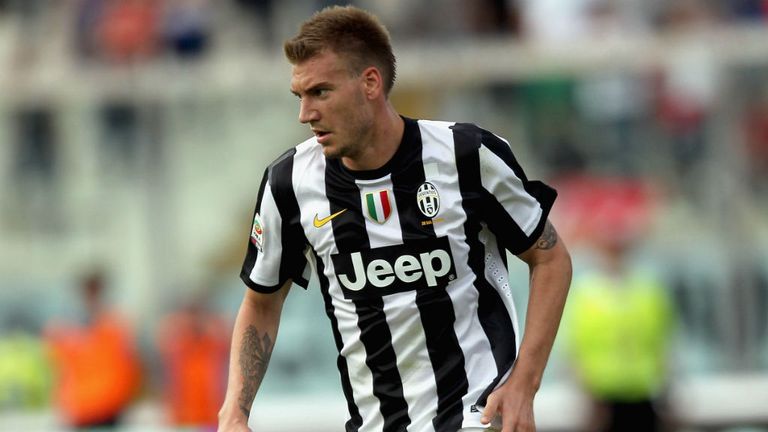 The Gunners were heavily linked with the likes of Manchester United forward Wayne Rooney and Liverpool's Luis Suarez over the summer, while an approach was made to take Demba Ba from Chelsea on deadline day.
They were, however, unable to get any deals over the line and have been left short in the goal-getting department as a result.
Olivier Giroud has started the season in impressive style, but Yaya Sanogo and the previously out of favour Bendtner are the only back-ups available to Wenger.
It appeared at one stage as if Bendtner's time at the Emirates was up - after spending two years out on loan at Sunderland and Juventus - but the Denmark international will be given another opportunity to prove his worth after failing to secure a permanent switch elsewhere.
Wenger said on his attacking plans: "I will wait until December to see what we need in the squad. We have spoken about Bendtner, Sanogo and Giroud. If the three do well, I am in no need of buying another striker."
On Bendtner, who will return to training in 'two or three days' he added: "It is a fantastic opportunity for him.
"Honestly, he was supposed to go but he stayed and once he did, you have to consider him as a full member of the squad. If he deserves to play in front of Giroud, he plays in front of Giroud. It is as simple as that.
"He will be in the squad against West Brom (for a Capital One Cup clash on Wednesday) for sure.
"He is not a bad boy. He is a good guy. He lost his way a little bit, he took the easy path, but there are some instances in your career when players think this is the moment for them. He has got the message."