Transfer news: Michy Batshuayi 'dreams' of Arsenal and Borussia Dortmund
Standard Liege starlet Michy Batshuayi admits he would welcome the opportunity to join Arsenal or Borussia Dortmund.
By Kristof Terreur
Last Updated: 07/12/13 9:26pm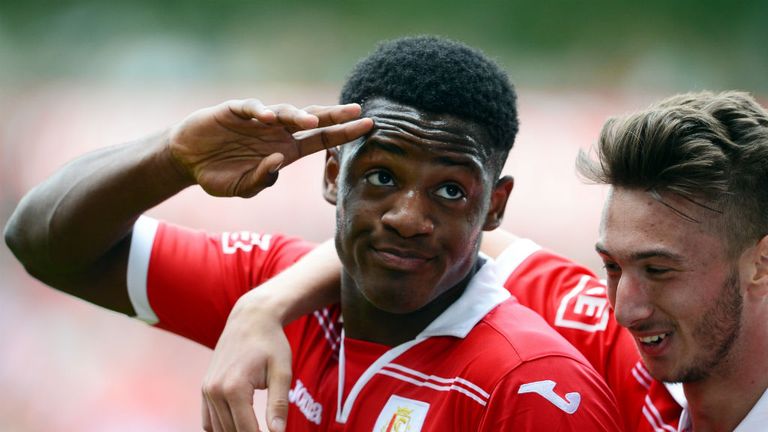 The 20-year-old striker is hot property, with an impressive strike rate in his native Belgium starting to attract admiring glances from afar.
It is expected that he will be the next Belgian starlet to secure a high-profile switch to one of Europe's most prestigious divisions, with interest mounting across the continent.
Batshuayi concedes that he has ambitions of gracing the Premier League or Bundesliga, and believes such a switch could be made as soon as next summer.
He told Het Laatste Nieuws: "I don't think I think will be playing in Belgium next season. My parents, especially my dad, think I'm ready for the next step.
"This summer there was some interest, but I decided I didn't want to leave Standard without leaving a trace - being champion or being top scorer.
"I've two dreams clubs in Europe - Arsenal and Borussia Dortmund. Borussia because of their mix between quality and spirit, Arsenal because they give opportunities to young and talented players."
While Batshuayi believes a move could be imminent, Standard president Roland Duchatelet has moved to rule out the possibility of a deal being struck in January.
He said: "Arsenal are not the only club interested, but Michy isn't going anywhere next month."