Transfer news: Schalke chief reveals mystery bid for Arsenal target Julian Draxler
Schalke's director of sport Horst Heldt hints a late bid for Julian Draxler last week did not come from Arsenal.
Last Updated: 02/02/14 6:44pm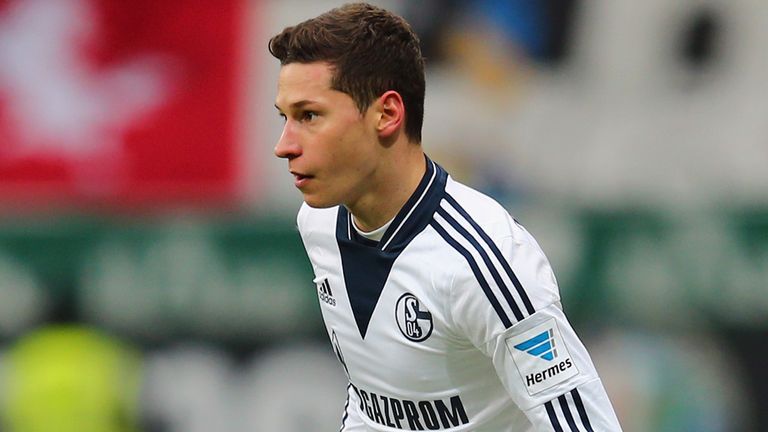 The 20-year-old Germany international, who has a £37million release clause in his contract with the Bundesliga club, was strongly linked with a move to Arsenal during the transfer window.
However no deal was agreed between the clubs and Heldt has hinted the offer he received did not come from the Gunners after revealing it "came from a club to the north of us".
London is no further north than Gelsenkirchen so that would seem to suggest Schalke's Bundesliga rivals Wolfsburg or a club in Russia made the approach.
Wolfsburg sold Diego to Atletico Madrid on deadline day and Draxler would have been a perfect replacement, but the bid was not good enough to tempt the Royal Blues.
"It had the dimension of a transfer that you don't do any day of the week," said Heldt.
"It was certainly a decent offer, but it wasn't sufficient for us. We told Julian our opinion, and that was that."
Draxler has also spoken for the first time since the transfer window closed on Friday and he admitted he was aware of the interest in him from Arsenal and other clubs but is happy to remain with Schalke.
He said: "The fact is, Horst Heldt had offers for me this winter.
"I'm happy about that. On the other hand, it shows the respect I enjoy at this club, even if Heldt refuses without me being asked.
"I wasn't too aware of everything that was going on in the media because I was concentrating on getting back to fitness.
"Of course I wasn't completely unaware of everything that was being said but I know the truth of the story so I didn't let it drive me crazy."