Wojciech Szczesny tried to convince Robert Lewandowski to join Arsenal
Robert Lewandowski has revealed that Poland team-mate Wojciech Szczesny tried to talk him into joining Arsenal.
Last Updated: 05/02/14 1:14pm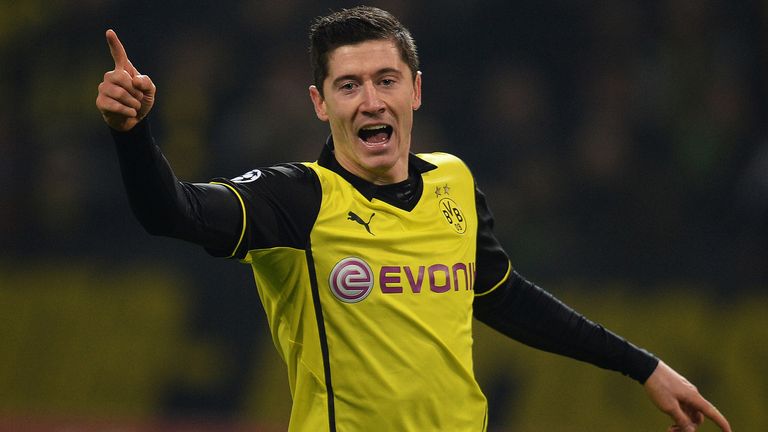 Lewandowski will head to Bayern Munich at the end of the season after a deal was agreed at the start of January, following months of speculation about his future.
Bayern were always the favourites to secure Lewandowski's signature but there was interest from many other clubs, with Arsenal keeping a close eye on his situation.
Arsene Wenger has previously admitted that he considered a move, while goalkeeper Szczesny also did his best to sway the striker towards the Emirates Stadium.
"I can confirm that Wojciech Szczesny tried to convince me to join Arsenal," Lewandowski told Polish tabloid Fakt.
"We had several talks about this. It was him who did most of the talking, how the club looks inside, what Arsene Wenger thinks of me.
"When we trained before the Champions League games at Colney, there were important people from Arsenal at our sessions as well."
Lewandowski is happy to have finally sorted out his long-term future, but for now he is staying focused on doing as well as he can for Dortmund.
He explained: "I just lived with it. Straight after signing the deal with Bayern, I released the statement where I committed myself to Borussia for the final six months.
"I'm not thinking about all this, and what will happen, it's not the right time."