Arsene Wenger bemoans lack of midfield bite as Arsenal surrender lead to go down to Swansea defeat
By Chris Harvey
Last Updated: 10/11/14 6:39am
Arsenal boss Arsene Wenger was disappointed his side surrendered the lead for the second time in five days as they went down 2-1 at Swansea.
Following the Gunners' midweek 3-3 draw against Anderlecht in the Champions League, Wenger was frustrated to see his side waste a winning position once more after Bafetimbi Gomis and Gylfi Sigurdsson gave Swansea the points, pointing the finger at a lack of bite in midfield.
The Arsenal boss said: "I think it's difficult to explain how we lost the lead as we were in control and they didn't give up. I thought we lost some decisive challenges in the middle of the park in the last 20 minutes and we paid for that costly and that's where we lost the battle."
"I worry that we conceded the goals.
"(Before Swansea's equaliser) I think we could win the game before that (Swansea's equaliser), but after that... the free-kick was a great free-kick.
"We lost the ball, we were in control and you can never predict when you lose the ball.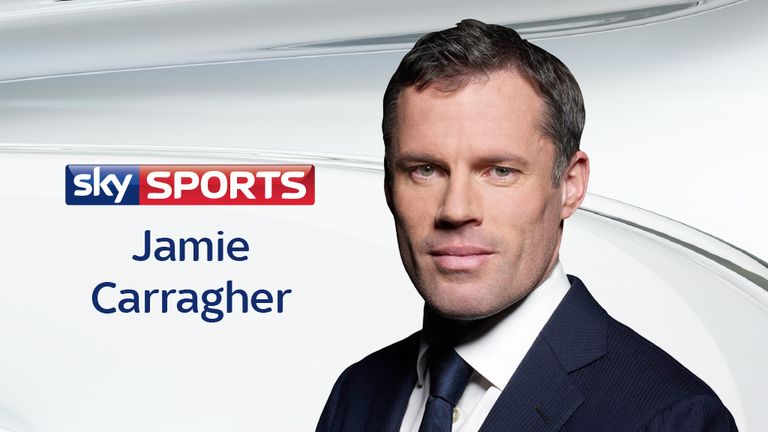 Arsene Wenger has so much belief in his team and the way they play, he says 'we'll go forward, play our own game, do not worry about the opposition'. But it's proving that you have to think about the opposition.
Jamie Carragher
"We were not too much in trouble (in the first half) and I think we had the best chances, it was a very tactical game. I felt - at 1-0 up - we lacked some spark and killing instinct to win it."
Swansea moved up to fifth in the table following the win, while Arsenal dropped down to sixth to sit 12 points off leaders Chelsea and Wenger added: "We have different worries than that (the gap to the top), we lost a game we really shouldn't have lost.
"We have to live in the realistic world. In football you have to win the games you can win and today was one.
"If you want to challenge for the Premier League you have to be a bit more realistic than we were today."
But Sky Sports' Jamie Carragher laid the blame for the defeat on Wenger's failure to adapt his approach.
"It's the same things with Arsenal, it's nothing new," he told Sky Sports. "It's the way they play, the way they understand the game, what's coming from the sidelines and how they allow themselves to get in these situations week after week, season after season.
"They were winning 1-0 but for the equalising goal they were all pushing forward and got caught on the counter-attack again.
"Then the winning goal is down to a weakness – not being physically strong enough when the cross comes in. These are problems that anyone can identify."
Carragher pointed out Jefferson Montero clearly had the beating of right-back Calum Chambers from early on in the match, yet Wenger refused to act – either by subbing his defender or altering his tactics – and Arsenal paid the price, with the Ecuadorian crossing for Gomis' winner.
The Sky Sports expert put Wenger's reluctance to alter his plans down to the Frenchman's confidence in Arsenal's attacking ability but also chastised Chambers' team-mates for not realising the problems he was having with the winger and acting to address the issue.
"Yesterday at Anfield, Jose Mourinho saw Raheem Sterling as a danger for Chelsea and he had Ramires on that side to try and stop him," said Carragher, referring to the Blues' 2-1 win over Liverpool.
"I thought Alex Oxlade-Chamberlain had a good game in terms of going forward for Arsenal but at half-time it was clear Chambers is having one of those days where Montero had got the better of him.
"I've been there as a defender and you need help. You can change it; Arsenal had Hector Bellerin on the bench, who is inexperienced, but is supposed to be one of the quickest players at the club. Could he have made a difference with his pace? Or tell Oxlade-Chamberlain, 'stand in front of Chambers, forget going forward because we need protection. We need to stop this'.
"But Arsene Wenger has so much belief in his team and the way they play, he says 'we'll go forward, play our own game, do not worry about the opposition'. But it's proving that you have to think about the opposition.
"We say it every year about Arsenal, in big games – not normally these sort of games – they go and play their normal game away from home and get batted 3-0 or 4-0.  But the problem was obvious and something needed to be changed at half-time – but nothing changed. And they've ended up losing the game because of it.
"You talk about leaders in football, though, and that's a perfect example. After a ten minute spell in the game, when your full back is up against it, [centre-back] Per Mertesacker should say to Oxlade-Chamberlain, 'stand there, do not move for 15-20 minutes, until we kill this threat'.
"You never see that with Arsenal. You can't always play exactly the same way. Games change. Sometimes you're up, sometimes you're behind. You can't keep on playing the same way."