Former Arsenal goalkeeper Bob Wilson says that recent rumours linking the north Londoners with a move for out-of-favour Chelsea shot-stopper Petr Cech are "surprising".
Wilson, who kept goal for the Gunners for more than a decade and won the league and cup double with them in 1970/71, believes manager Arsene Wenger should retain faith in the club's current number-one Wojciech Szczesny, rather than sign the experienced Czech Republic international.
"I would be quite surprised at the moment if they were doing something like that," Wilson told Sky Sports, of the stories claiming Arsenal will try to lure Cech across the capital when the transfer window reopens for business in January.
"I think it would be unwise to go for somebody who, even such a great name as Cech has, is at the end of his career, instead of somebody who is continuing to improve like Szczesny. I would find that a really strange decision.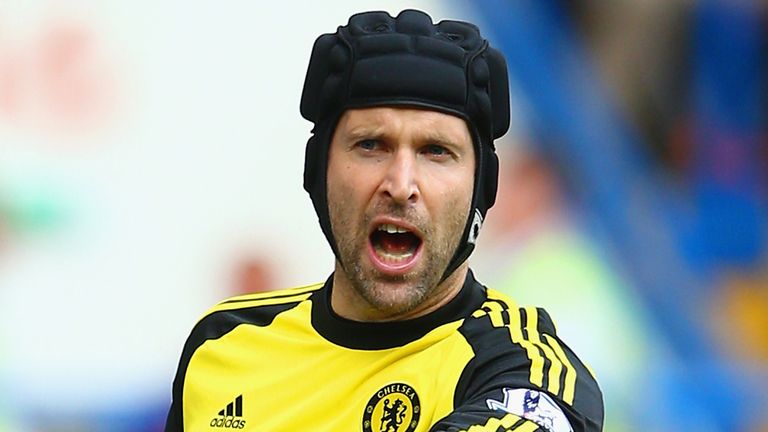 It would be unwise to go for somebody who is at the end of his career.
"I mean, obviously if you had a much younger goalkeeper, say like Southampton's Fraser Forster, which I thought was one of the best signings of the close season, that is a totally different kettle of fish."
The one-time Scotland international was also quick to offer his praise for Arsenal's current first-choice keeper, saying that Szczesny should continue to be backed by the club after what Wilson feels was his best-ever campaign at the Emirates last season.
Prime
"You have to remember with Szczesny that he is still really a young guy and I have always been very solid in my support of him. I think he is a really solid goalie who is improving all the time," Wilson said.
"Unless you have an exceptional guy like, say, Peter Shilton at 17 or Pat Jennings at 17 or 18, a goalkeeper only really gets to his prime at 27 or 28 years of age up to about 35 to 36.
"I have been a very big supporter of him, I think last season was definitely his best season and I believe that in a defence which at this moment is obviously missing quite a few players with injury and has really big problems, that he is doing okay given the circumstances."
Live Ford Saturday Night Football


And looking ahead to the Saturday Night Football clash between his former club and Manchester United, which is live on Sky Sports 1 HD, Wilson expects an entertaining game with plenty of goals.
"Arsenal are missing important players at this moment, like Laurent Koscielny and Mathieu Debuchy," he added, "and I am glad that I heard Per Mertesacker say that they have to get themselves together defensively, and he used the words 'as quickly as possible', as that is needed.
"As regards United, they also have a dodgy defence at this time, so it makes for an interesting and attacking game, and it may come down to which defence on the day plays better and stronger."
Meanwhile, Wilson has not totally ruled the Gunners out of this season's title race either, despite the club already trailing London rivals Chelsea by 12 points after only 11 games, although he does admit winning the Premier League is now a long shot.
Crazy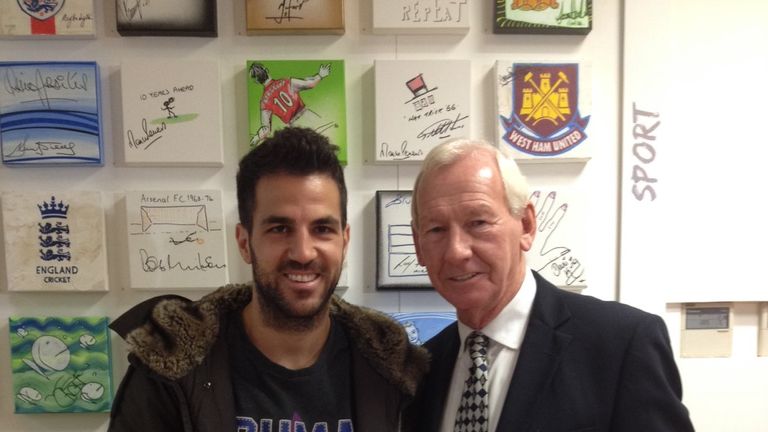 "I think it is absolutely crazy that people are already talking about Chelsea walking away with the league," said Wilson.
"We are talking about nine points and it can turn on an injury, it can be part bad luck with some stupid decision made against you. So the league title is certainly not beyond Manchester City. Whether Southampton can continue their brilliant form, I doubt seriously, and Arsenal would be very much outsiders and they need to get a totally fit squad together to give them any opportunity."
Bob Wilson is the Life President of Willow, the only UK charity designed solely to give special days to young adults aged 16 to 40 who are suffering serious illness. This week they are staging their only Art inspired auction 'Stars on Canvas', a bi-annual event that sees over 250 celebrities from the worlds of politics, entertainment and, of course, sport produce original art canvasses. This is your chance to own a unique piece of artwork that would make a perfect gift for a loved one this Christmas, with bids starting at just 99p.  
These will be auctioned in a 10-day Ebay event from the 13th to the 23rd of this month, to be accompanied by a public exhibition from November 20 to 23 at The Hub, Heddon St, London W1 on the following dates: Thurs 20th 12-6pm. Friday 21st 12-6pm. Sat 22nd 12-6pm and Sun 23rd 12-4pm.
For more information, please visit the Willow Foundation.