The Arsene Wenger debate: Can his last 10 years at Arsenal be seen as a success?
Sunday Supplement guests consider record of under-fire Arsenal manager
Last Updated: 03/12/14 2:05pm
Arsene - thanks for the memories, but it's time to say goodbye.
That was the very public message held up on a banner in the away end at the Hawthorns on Saturday, as some Arsenal fans called for their manager to call time on his 18-year spell in charge of the club.
The Gunners have won just one major trophy – last season's FA Cup – in the last nine years and it's now more than a decade since their last Premier League title. Some fans feel it's time for the north Londoners to change direction.
But the pro-Wenger faction would argue that they should stand by a coach who earlier this week guided his team into the knock-out stage of the Champions League for the 15th season in a row.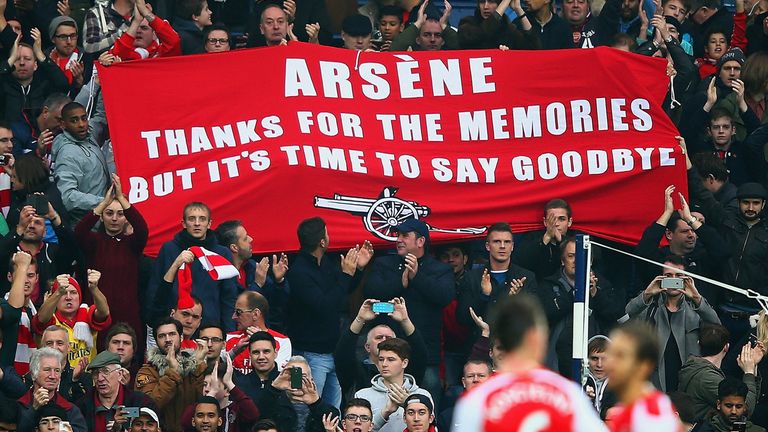 Wenger himself refused to comment on the banner after the 1-0 win over West Brom that took his team into sixth place in the Premier League, only two points off a Champions League spot, but a massive 13 points behind leaders Chelsea.
As the debate rages over his future, should Wenger be applauded for consistency or criticised for mediocrity? The Sunday Supplement put forward the case for both sides…
Jeremy Wilson (Daily Telegraph) – Most clubs would love to "fail" like Wenger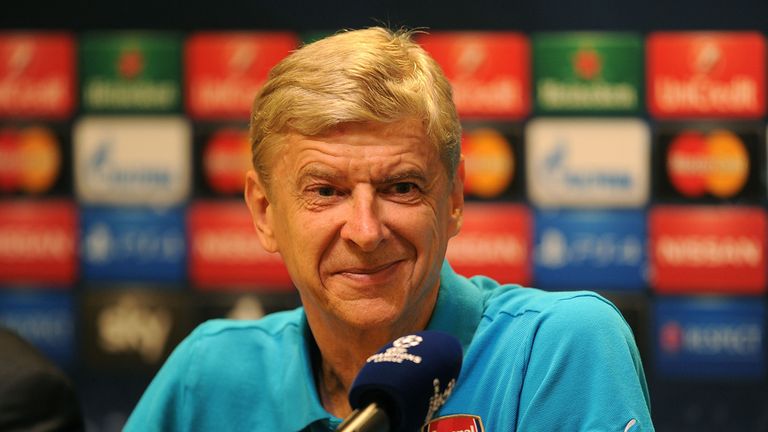 "I don't think the banner reflects every Arsenal fan. I'm not saying it's not significant, but there's a huge divide. There are people that feel equally protective over Wenger as those that are frankly bored with him.
"My take on it is that I share some of the pessimism about how it all might end with Wenger. The frustration is obvious about the lopsided nature of the squad with so many attacking options and people who are frustrated at not playing – and then at the back he basically has to pick the same four or five players every week. You could see that coming right from September 1 when the transfer window closed.
"Having said all that, if anyone has earned the right to see out the opportunity to see what will happen of the last 10 years, if you like, it's Arsene Wenger.
"I think it would be quite sad for football [if he left]. What has actually happened? They finished fourth, they won the FA Cup and they have got the fourth most amount of money. Do we sack a manager who has done 18 historic years at a club?
"Where have we got to if that's the tariff?
"The board recognises that the transition from Wenger would be the biggest moment that the club would have in their times. There's very little certainty how that will go at the end of it.
"They are absolutely behind him. I have never seen any sign of a crack in the board in terms of their backing for Wenger.
"There seems to be this narrative that Arsenal have had 10 years of failure. They've not had 10 years of the success they had under Wenger before, but they've had years of failure that Liverpool, Everton and Tottenham would absolutely love to have.
"They finish in the Champions League every year. They've built a new stadium, which means that they're set for the next generation to be close to Man United and Chelsea – a lot closer than Tottenham, Everton and Liverpool are.
"Is that failure? I'm not sure!"
Antony Kastrinakis (The Sun) – Success means winning trophies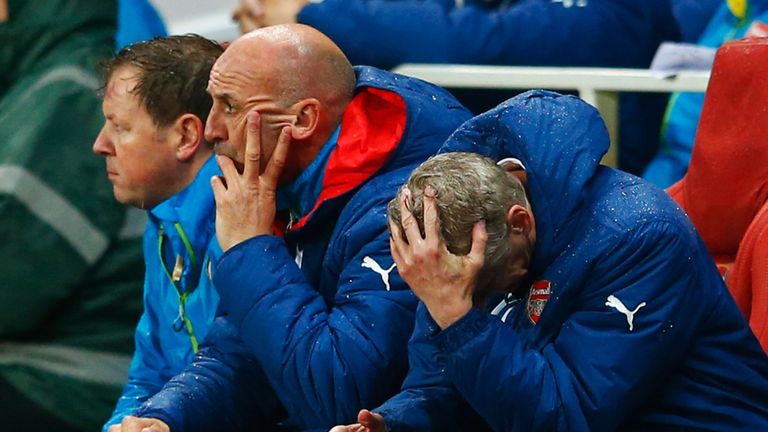 "When Wenger arrived, how many titles had Arsenal won in England? Ten.
"How many titles had Manchester United won when Wenger arrived? Ten.
"When Wenger arrived in England, Arsenal were as big as United, it's as simple as that. They've built a new stadium, yes, but fans have been drip-fed mediocrity.
"When you're at a massive club you have to win. That's why Real Madrid change managers like shirts. If you don't win at Real Madrid, you get the sack. If you win, like Carlo Ancelotti does, you get a new contract.
Arsenal's major trophies under Wenger
Premier League (97/98)
FA Cup (97/98)
Premier League (01/02)
FA Cup (01/02)
FA Cup (02/03)
Premier League (03/04)
FA Cup (04/05)
FA Cup (13/14)
"Now Wenger has kept a massive club afloat, that's what he has done. He has kept a massive club in the top four, but he has not kept West Brom in the top four. He has kept one of the top 10 clubs in the world in the top four in England.
"Five years before he arrived they had won the title and had won two titles in three years. When he arrived the gap between United and Arsenal was not as big.
"I didn't say, by the way, that he must go, but I just don't buy into the rhetoric that he has been successful. He has been okay, but he has not been successful.
"Success means winning trophies year after year. He has won eight of them and one in a decade.
"Why is that banner there on the day they win a match? Why are the fans divided? I'll tell you why – it's because they pay the most money in Europe.
"They pay the most expensive tickets in Europe to be fourth in England and never go past the last 16 of the Champions League unless they play an average club, which they never do because they finish second to Borussia Dortmund, who pay in wages a fifth of what Arsenal pay if you combine transfers and wages.
"I'm not saying he should go - Wenger and Arsenal are intertwined – but the rhetoric has to change."
What do you think? Should Arsene Wenger's last decade at Arsenal be considered a success? Tweet your views @SkyFootball or post a comment on this story if you're reading on the Sky Sports website.