Transfer news: Arsene Wenger insists Arsenal are prepared to spend in January
Last Updated: 23/12/14 7:21am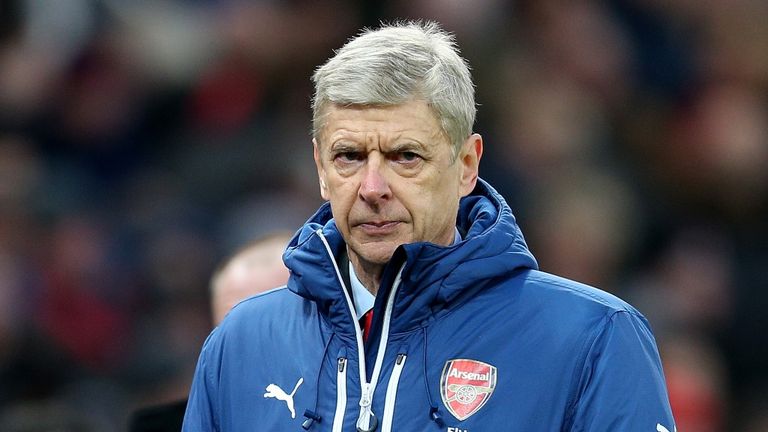 Arsenal manager Arsene Wenger insists he will only spend money in January on the right player.
The Frenchman has often been criticised for a reluctance to part with big transfer fees, compromising the quality of players they have brought in in recent years.
But Wenger, whose side face Liverpool on Sky Sports 1HD on Sunday afternoon, says past reluctance to spend is based on the club's finances and not a personal choice. 
"I've said that many times, without any doubt, if we find the right player we will do a deal," he said.
"There's a huge difference between the perceptions that people have of me: I'm not scared to spend money.
"Those periods we did not spend we did not have the money. What I don't like is to spend money we haven't got.
"What I fought against is to spend money that would put the future of the club in danger. Now I have money, no problem at all."
Wenger has also faced criticism over his side's defensive porblems this season, with Arsenal seventh in the Premier League and five points short of the top-four.
His side were recently drubbed at Stoke but have responded by thrashing both Galatasaray and Newcastle 4-1 since.
Wenger said: "We are getting better and we have to show that in the final part of the season. Without defensive solidity you have no future."
"The lowest you feel is when you lose games. I felt very low at Stoke because we lost a game we should not lose and the way we conceded was very disappointing.
"We got a lot of criticism and I think we responded well because we scored eight goals in the next two games. It shows firstly that the group is healthy, because it can respond to disappointment and has good unity, and secondly that we have learned from it.
"I hope and I am confident that we have learned from it."
Liverpool v Arsenal is live on Sky Sports 1HD from 4pm on Sunday December 21