Arsene Wenger believes Arsenal have shown their potential for a Premier League title challenge next season – provided they start their campaign strongly.
Chelsea inflicted the Gunners' first loss of the campaign in October, but Wenger's side had already drawn four of their first six games, losing ground to the Blues.
A late season rally - nine wins in a 10-match unbeaten streak - has not been enough for Arsenal to challenge Chelsea, but the Gunners will aim to extend the run against Swansea on Monday night.
Live Ford Monday Night Football


"There are many turning points, one of them was that we had some players back and defensively we were much stronger in the second part of the season than the first part," Wenger said.
"We still have room for improvement there. Maybe we have more stability and more balance in the team.
"We were not consistent enough. After eight games we were 11 points behind Chelsea.
"If we win our game in hand (against Sunderland on May 20) we are 10 points behind Chelsea.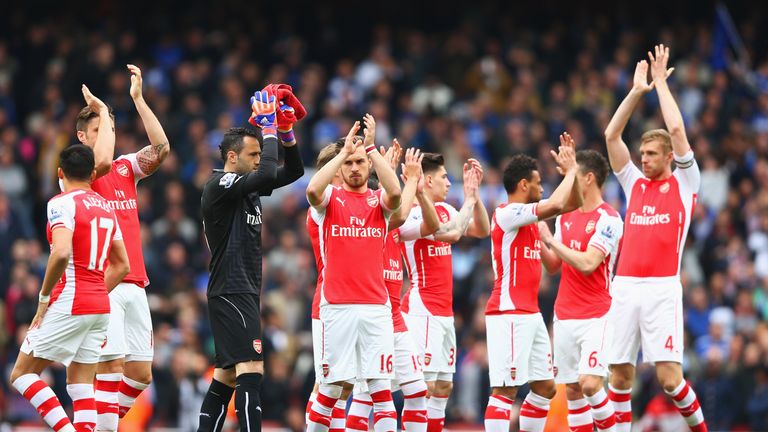 "That means in the first eight games we lost our championship and that's what we have to address next season and start strong.
"We feel we have made progress in our consistency, our quality and our stability.
"That is what we want to continue and I believe it is important to finish as close as possible to Chelsea and come out of the season and think we are ready to challenge next season."
Watch Arsenal v Swansea on Monday Night Football from 7pm on Sky Sports 1 HD.