Former Arsenal and Scotland goalkeeper Bob Wilson believes Petr Cech is a major addition to the Gunners' squad.
"It's an amazing possibility for Arsenal and I wish this was an absolute definite," he told Sky Sports News HQ.
"You have to look at the impact a 'keeper like Cech has on those guys in front of him.
"He has been there since 2004 and he is a Chelsea legend because of the authority he has and the presence he gives.
"Arsenal are now in a very strong position. They have paid off the (Emirates) stadium and have a very good squad with a really good group of British players in there.
"I am delighted there is no talk about there being a deal involving Alex Oxlade-Chamberlain or Theo Walcott.
"I would hate that to happen and would rather say 'no thanks, Petr Cech's great but I am sticking with these young players I have got'.
Improvement
"He will be a huge step forward, it's an improvement for the side, which is why you go for it.
"I admire Chelsea and if this deal goes through, and I assume it must because of Roman Abramovich, although I don't see (Jose) Mourinho really backing this up or wanting this to happen.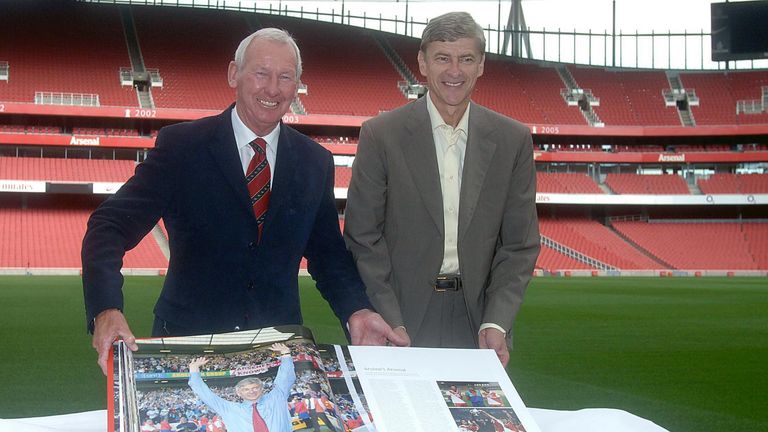 "David Seaman won nine major trophies and Ray Clemence at Liverpool and Spurs won nine major trophies, Peter Schmeichel likewise.
"I think Petr Cech's total at this moment is something like 13, which is quite extraordinary."
Wilson admits Wojciech Szczesny and David Ospina may be concerned for their places at Arsenal if Cech does make the move from Chelsea.
But Wilson believes Szczesny in particular must view the potential arrival of Cech as an opportunity to progress.
"David Ospina did really well at the end of the season but he is at an age where he will want to play, like Petr Cech," added Wilson.
"With Wojciech Szczesny at 24 years of age, I would hope he would look on this as a real possibility of learning more from one of the great goalkeepers of the game."