Ray Parlour feels the addition of a proven goalscorer such as Karim Benzema would give the Arsenal attack the focal point it currently lacks.
Parlour, who made 470 appearances for the Gunners between 1991-2004, says he does not know who the club's first-choice centre forward is, a situation which is in stark contrast to the other leading Premier League clubs.
Arsenal have been strongly linked with a bid for Real Madrid striker Benzema, predominantly by the press in Spain, and Thierry Henry commented last week that he felt that transfer would make them serious title contenders.
Parlour feels the Gunners have the financial power to bring players such as Benzema to the club, having added star international players Mesut Ozil and Alexis Sanchez in previous transfer windows.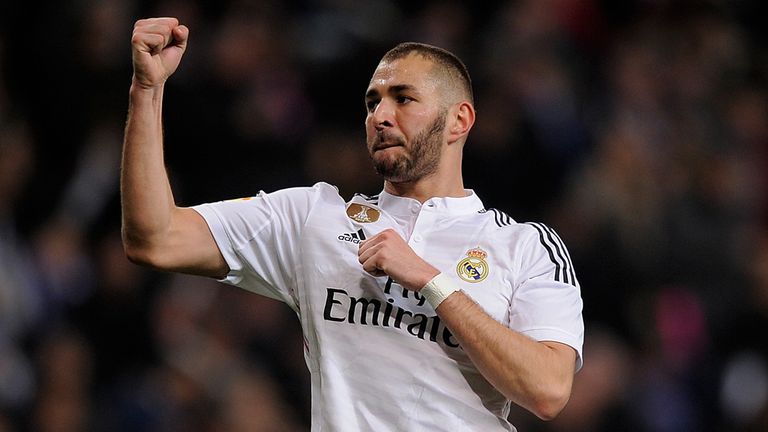 And while he accepts criticism of Arsenal will increase following their 2-0 home defeat to West Ham on the opening weekend of the season, Parlour feels having an out-and-out first-choice striker would be beneficial.
"That is a position they've got to look at," he told Sky Sports News HQ. "Everyone is going to jump on the bandwagon now but it's a long, hard season and there's a long way to go.
"If you look at Man City, you know Sergio Aguero is their main man, for Manchester United it's Wayne Rooney and at Chelsea, it's Diego Costa. Who is it at Arsenal?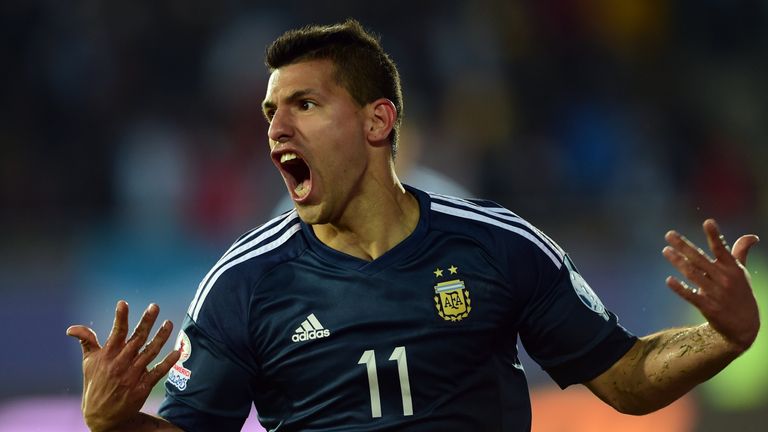 If you look at City they have Aguero, United have Rooney and Chelsea have Diego Costa. Who do Arsenal have?
"I didn't know who would start for Arsenal on Sunday because Theo Walcott started the Community Shield. I don't think they have someone who you can say 'he's definitely going to play and he will score us goals'.
"Walcott will run in behind and has more pace and Giroud brings the midfield in a bit more - I think he (Giroud) is ahead of Theo at the moment.
"(Karim) Benzema has been well linked and if they could get a proven goalscorer like that then it would be fantastic. They can afford to get him and start competing in the transfer market whereas before they couldn't because of the stadium.
"He (Wenger) has proved in the past few years he will go and get those big players and Benzema would undoubtedly strengthen their side."
Parlour also had some words of support for Arsenal goalkeeper Petr Cech, who made mistakes on both West Ham goals during Sunday's loss, instead saying the team needed to take collective responsibility for the defeat, an opinion in line with that of manager Arsene Wenger.
"It was a mistake, certainly, he (Cech) made a decision to come and he's got to take everyone out," he said. "The decision he made was the wrong one and he'll hold his hands up to that.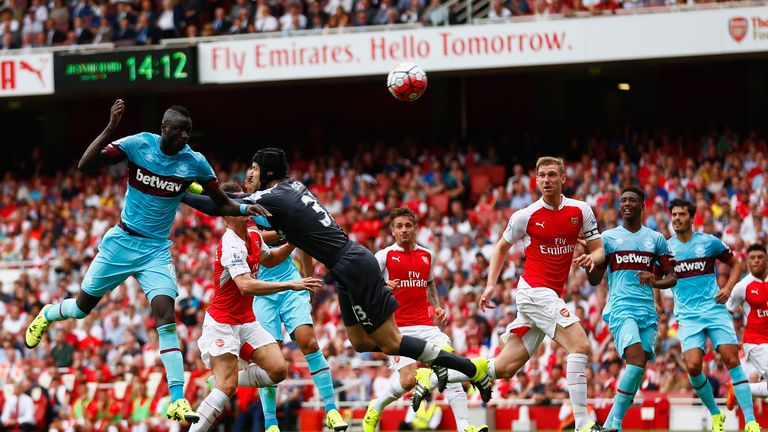 "On the second one, they need to close him down, run to the ball and make it difficult for him. The team performance wasn't good enough for Arsenal.
"There were poor decisions all round. I think it's concentration sometimes. They showed that bit of resilience against Chelsea in the Community Shield but it wasn't there on Sunday."