Everton have mental strength to cope, insists Roberto Martinez
By PA Sport
Last Updated: 27/01/16 8:37am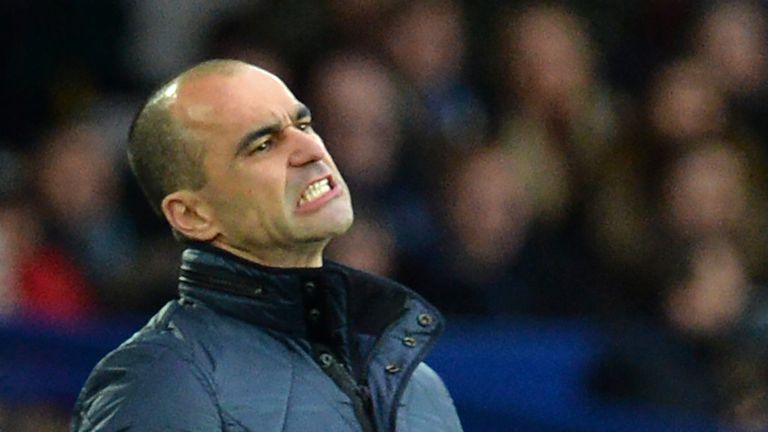 Everton manager Roberto Martinez is confident his young team have the mental strength to overcome Manchester City and reach the Capital One Cup final.
The Toffees head to the Etihad Stadium on Wednesday to face Manchester City in the second leg of the semi-final with a slender 2-1 advantage.
Martinez believes they are capable of getting the job done and does not feel some of their displays this season, particularly their habit of conceding added-time goals, warrants input from a sports psychologist.
"You want every player to show the mentality of being ready and that the team can rely on that individual and every player has to have that mentality," he said.
"Disappointments are painful at the moment because results have not been fair in reflecting the efforts and football we have played.
"Psychologically you have to go through experiences in order to create that resilience to create that winning mentality.
"When things are going well, they [younger players] will get a lot of attention, but in the same way when results are not going well, they have to get used to that scrutiny.
"I never manage in a blame culture, I manage in an aspirational manner. There are situations you need that [psychological] support but at the moment, I wouldn't say that is needed in this team.
"Getting a big achievement and reaching something quite special could help to that positive outlook in our games.
"It will be an enormous landmark for the club if we can reach the final of the League Cup.
"I don't think we have anything to lose. Everyone expects Man City to win and to get into the final."