Tim Howard feels Everton boss Roberto Martinez unfairly criticised over players
By Andy Charles
Last Updated: 01/05/16 6:03pm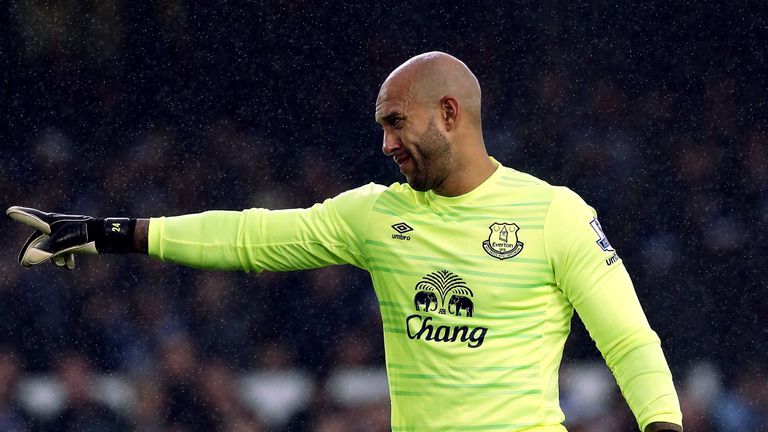 Tim Howard feels criticism aimed at Everton boss Roberto Martinez this season should more have been directed at the club's players.
Saturday's 2-1 win over Bournemouth was marred by protests towards the Spaniard, with more than 100 fans remaining inside Goodison Park after the game finished to continue their demonstration.
Everton had not won since their FA Cup quarter-final victory over Chelsea on March 12, a stretch of seven games, and Martinez's style of play has been the subject of criticism from supporters.
But his players have escaped the worst of that and Howard feels that is unfair on Martinez, whose side are next in action against title-chasing Leicester on Saturday.
"Everyone talks about the manager but he hasn't kicked one ball this season," said the United States goalkeeper, who is leaving Everton at the end of the season to join MLS side Colorado Springs.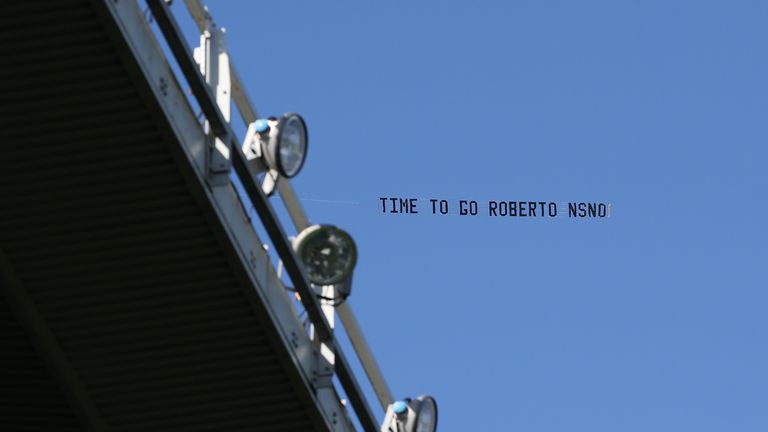 "It is down to us as players. We are the ones who have to be resilient and dig in. If that hasn't been good enough, fair dos. We have to take that on the chin. The table doesn't lie.
"Everyone is entitled to their opinion so I don't want to comment on plans and banners but we have to kick the ball, try to save it, try to score.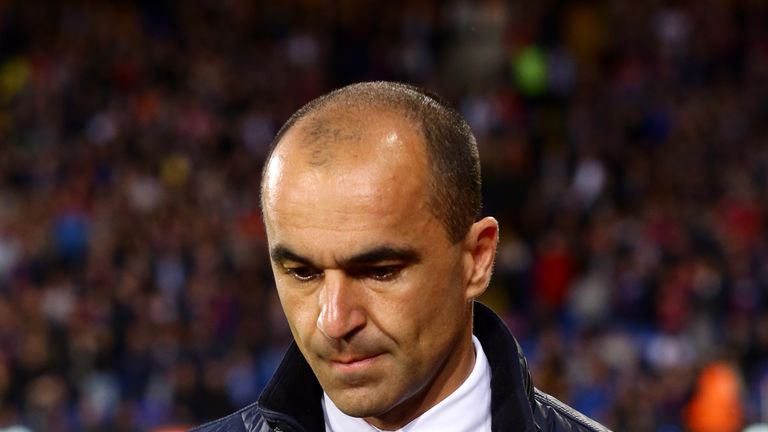 "Whatever happens on the outside is where the game has gone, whether that is right or wrong people have a right to voice their opinion and that is what people do.
"Every manager needs to be given time. People can't have it both ways. Often you get everyone outside of a club talking about players who are not loyal but it works the other way too.
"People need to be given time when they come to a club - players, managers, the board, it is no different."
Howard bristled at suggestions Martinez had lost sections of the Everton dressing room, taking it as an insult to their professionalism.
"I love this club and I feel it is the greatest club I have ever played for but we have no divine right to win games and we have to roll up our sleeves and dig in, and we haven't done that enough," he added.
"When you play professional sports you are open to criticism good and bad and I always say you are never as good or bad as people say you are.
"One thing I can assure everyone is we are going to work and we try our tails off to win football matches, no-one chucks it in. I think as senior players you try to protect the younger ones because they've not seen it before but I'm an old dog and I've seen it all before.
"No criticism fazes me; not from the media, outside sources or social media. It is just words. We have to go to work every day and try to get it right. It isn't fantastic and we will try to reel off three more wins and try to get ourselves up the table."