Everton sack Roberto Martinez: A coach who couldn't compromise
Last Updated: 12/05/16 5:02pm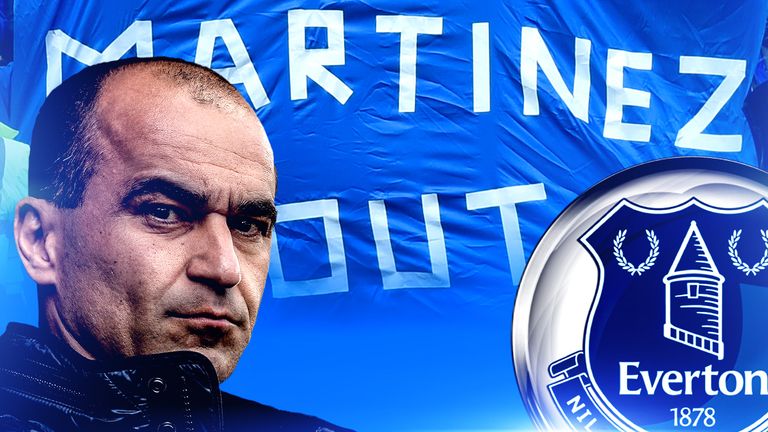 Following the news that Everton have sacked Roberto Martinez, Adam Bate argues that a promising coaching career risks stalling if the Spaniard cannot compromise...
There's a lot to like about Roberto Martinez. Enthusiastic and intelligent, he's embraced English football since joining Wigan as a 22-year-old but retained the firm principles he established growing up in Spain. There are times when it has seemed like a happy fusion.
Martinez will always be the man who delivered the FA Cup to Wigan. But what risks being lost amid the rancour is that Everton cherished him too. There was more than a little schadenfreude in David Moyes' Manchester United travails while Martinez flourished.
He was the man who reintroduced football to Goodison Park. Moyes might have been the one who coined the moniker of The People's Club, but it was the Spaniard who reopened the School of Science for business and it brought plenty of pleasure too.
Former Everton captain Dave Watson told supporters to expect excitement. "His training is based on a lot of attacking drills - everything is about scoring goals and creating chances," he explained. Now it was 'rondos' at Finch Farm and goalkeepers working on their touch.
"It was different from what I believed Everton was and what it had seemed like for years," midfielder Leon Osman told Sky Sports. "The manager came in with some great new ideas, a breath of fresh air as such. He really changed the philosophy of playing from the back."
He wasn't alone in relishing the change. Captain Phil Jagielka said it was "brilliant playing under Roberto" and Tim Howard agreed. "It's been great," he said. "Every week is different. It's been a good change and the players seem to have bought into it so it's working."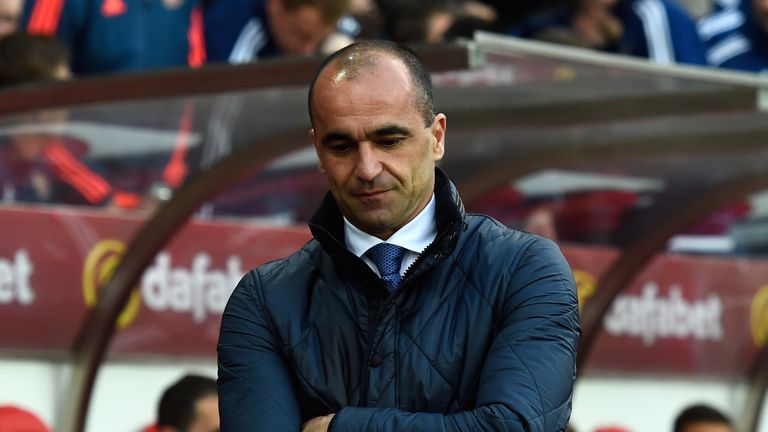 The results arrived. In his first season in charge, Everton were two points off the lead at Christmas with Martinez having lost only once as manager in the Premier League - and that was at Manchester City. Everton finished the campaign in fifth with a record points tally.
This is surely the season to which Martinez was referring when he asked to be judged on the past three years. Instead, he has been sacked for the first time in his career. So where did it all go wrong?
In one sense, there is little reason to look past results. Everton are set to finish in the bottom half for a second consecutive season. That's something that never happened under Moyes. This season has seen the worst home record at Goodison Park in living memory.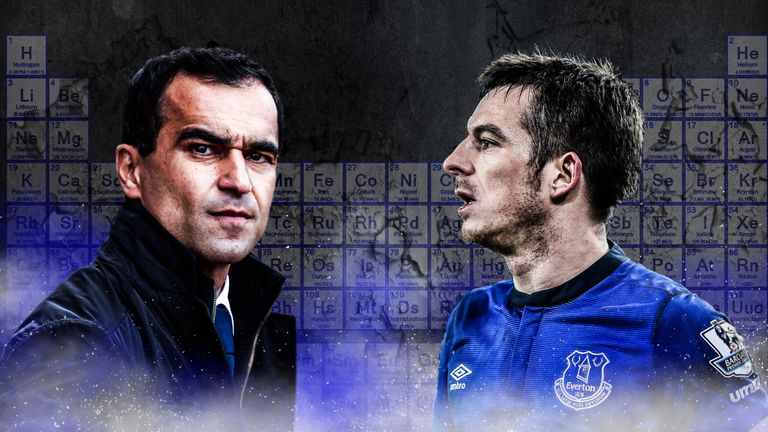 I just don't feel as though the chemistry is quite there with the team on the pitch at the moment, and it hasn't been for a while.
Leighton Baines
Perhaps the more interesting question for Martinez to ponder is not where it went wrong but why it went wrong. There is an argument to suggest that the answer lies in Martinez's nature. Hoping he'd change would be asking him to be something he's not.
That's certainly the impression that he left during an in-depth interview with Sky Sports pundit Jamie Carragher. "We are not going to be a team that is just going to be solid, that keeps a clean sheet and waits for a chance to score," he told Carragher in the Daily Mail.
"The modern trend now in football is to work on being very organised and hitting teams on the counter. That is the easiest and most economical way of playing. You don't get hurt. I don't want to be like that. As a manager, I will never look away from the style I want."
We are not going to be a team that is just going to be solid, that keeps a clean sheet and waits for a chance to score.
Roberto Martinez
There is some evidence that Martinez has succeeded in this goal of at least mimicking a top-class free-flowing team. Only last season's top four boast a better passing accuracy this season. Only the current top three have created as many clear-cut chances.
But as Everton supporters are acutely aware, this is only half of the story. It's telling, for instance, that the team has made 32 errors leading to shots in 2015/16 - the same amount as Aston Villa. It's a high-risk approach and for stakeholders in all things Everton, the yield is diminishing.
It's a familiar story for Martinez. His Wigan side made more errors leading to goals than any other team - a predictable statistic given that they also had the most failed passes in their own half. Easy on the eye but flawed by design.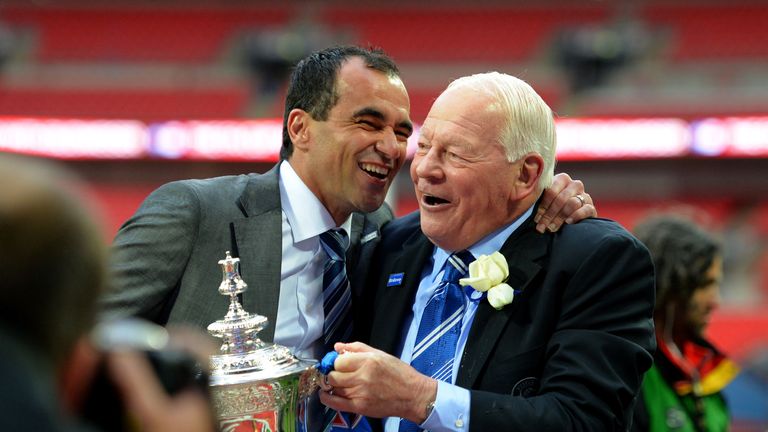 Given that for all the funding issues that Martinez faced at Wigan, the club's Premier League's finishes compared unfavourably to predecessors Paul Jewell and Steve Bruce, any optimism surrounding the Spaniard always owed as much to style as it did to substance.
It would be inaccurate to suggest that Wigan's FA Cup win masked the stench of relegation - Martinez's admirers were aware that he was not a fully-formed coach - but given his youth and potential, the belief endured that he'd be better suited to a club with greater resources.
The opportunity at Everton offered this possibility of progression for Martinez and the club - introducing a style of football that would be more likely to bring the best out of talent such as Ross Barkley and John Stones. But what is his defence now?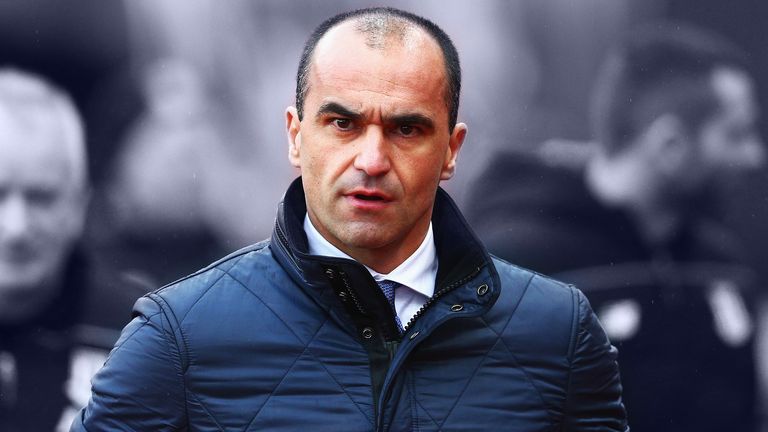 The defensive work has not been good enough to keep him in the job and given Everton's trajectory, it's tempting now to conclude that it was only the experience of the existing back four under the previous regime that got the team through that first season so well.
It's since become clear that Martinez doesn't place much emphasis on such things. It has betrayed a soft centre and a culture of coming up short. And yet, whether it's relentless positivity or sheer bloody-mindedness, the signs are that there is no appetite to change.
Consider Howard's 2014 words now: "The manager believes in our gameplan and system and he doesn't really alter that very much according to who the opponent is. In terms of the British game, that goes against a lot of the mentality, but it seems to have worked for us."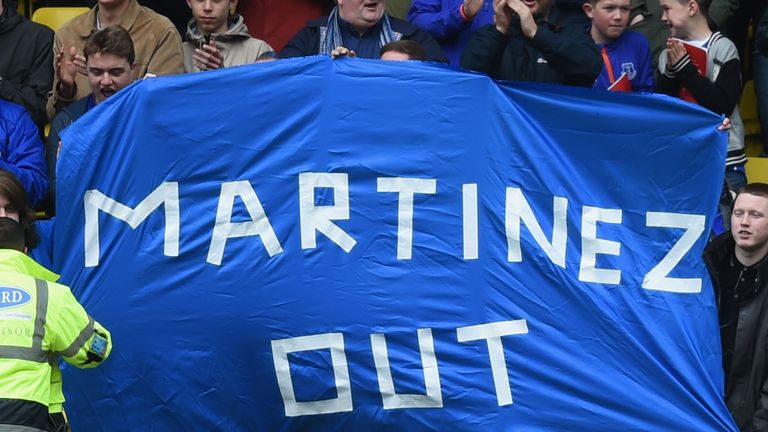 Not any more. Two years on and it feels rather more like intransigence - a man unable to change and so doomed to be unable to develop as a coach too. It leaves Martinez in the peculiar position of selling a style of football his potential employers cannot hope to play.
Can Martinez reasonably argue, for example, that Everton are not good enough to make his methods work? Pep Guardiola might be his coaching inspiration, but he cannot expect the chance to find out whether he could emulate him at a club like Barcelona or Bayern Munich.
Instead, the worry will be that he is destined to repeat his mistakes ad nauseam, still searching for the right club at which to implement his ideas. Still searching for perfection. There's a lot to like about Roberto Martinez, but he remains a coach with a lot to learn too.