Everton appoint former Leicester assistant Steve Walsh as director of football
By Jefferson Lake
Last Updated: 21/07/16 5:44pm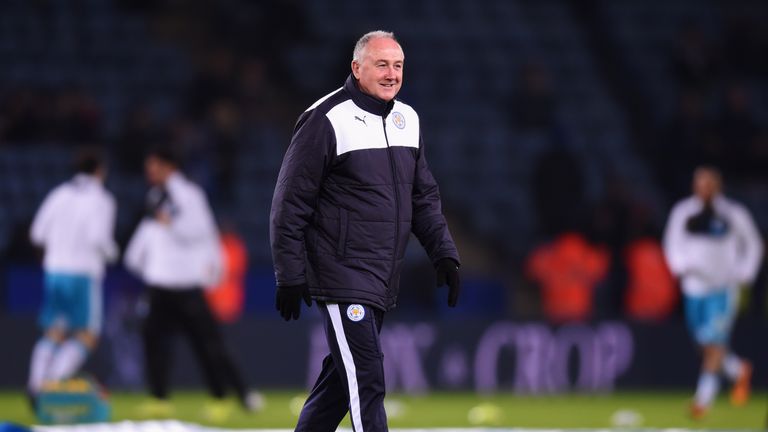 Everton have appointed former Leicester assistant manager and head of recruitment Steve Walsh as director of football.
The 51-year-old, who played a vital part in the Premier League champions' identification and acquisition of key players such as N'Golo Kante, Riyad Mahrez and Jamie Vardy, has taken up his new role at Goodison Park with immediate effect.
Walsh, a former PE teacher who also worked as a scout at Chelsea, signed a new contract at Leicester in May but will move to Merseyside to work alongside new manager Ronald Koeman.
"I'm proud and privileged to become director of football at such a fantastic and historic club," he said. "With a new manager and a new major shareholder, it feels very much like a new era here at Everton and that potential is what is most exciting.
"I know the club well, my roots are in the north west and my brother, Mickey, was an Everton player in the Bob Latchford era and always proud of that fact."
Koeman said: "It's really good for the club to have someone in Steve who has shown his quality in his job at a number of clubs over many years. That's the experience and quality he will bring to us at a good time in the season.
"He has a great deal of knowledge about building for the long-term and the magnificent work he did at Leicester on top of the job he did at Chelsea makes us excited to have him here at Everton."
Leicester director of football Jon Rudkin said: "Steve has made a signification contribution to the most successful period in the club's history and it is with a heavy heart that we accept his decision to seek a different challenge in his career.
"We thank him wholeheartedly for his service and wish him and his family well in the future."
Walsh began his scouting career with Bury before a move to Chester and then spent 16 years as Chelsea's scout for the north of England, while continuing to teach in his home town of Chorley.
He was promoted to European scout at Stamford Bridge before a move to Newcastle in 2006. From there, he was part of Nigel Pearson's staff at Leicester and Hull City before returning to Leicester in 2011 and being kept on as assistant manager by Claudio Ranieri.