Leighton Baines discusses a "new era" at Everton, including the impact of Ronald Koeman and Romelu Lukaku, the ambitions of the club, and the squad's young talent.
It was all change at Goodison Park in the summer as Koeman arrived following the departure of Roberto Martinez, and the former Southampton boss has set the Merseyside club on course to surpass their Premier League points tally from the last two seasons.
They have also come under new ownership in the last year, with Farhad Moshiri buying a 49.9 per cent stake in the club in February 2016, with Baines describing the recent changes as a new start for Everton after a few unspectacular seasons.
"We know that the ambition of the football club is there, the ambition of the manager is there and of course the players as well, so everyone is on the same page," Baines told Sky Sports.
"We are in a new era in terms of the manager, his staff, a new owner and things like that so the club are in a really positive position at the moment.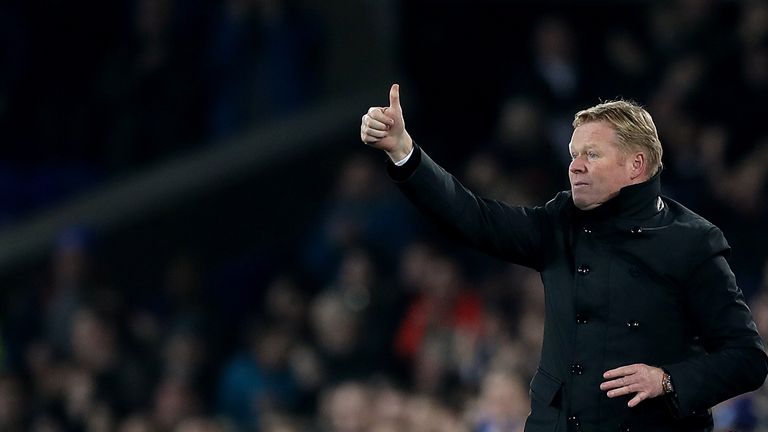 "Ultimately, the ambitions of the football club are going to go beyond that [finishing in the top seven]. We've got to start somewhere in terms of turning things around from the last couple of seasons and we've made good progress in doing that.
"Now the club have got higher hopes and hopefully this is the start of a new era for the club.
"One of the things we wanted to do was to be difficult to play against again. We're trying to find the good football in there as well and the results so far suggest that the formula has been pretty close to where we would want it, but there is always room to improve.
"He is demanding different things but within that, it would be things that are expected of you. It's the hard work and not only committing to your job but to each other, helping each other out and he is big on promoting the team ethic and team spirit.
"Sometimes when you're not playing the best football, those are the things that can get you over the line and get you the result, and that has been the case for us on a couple of occasions this season."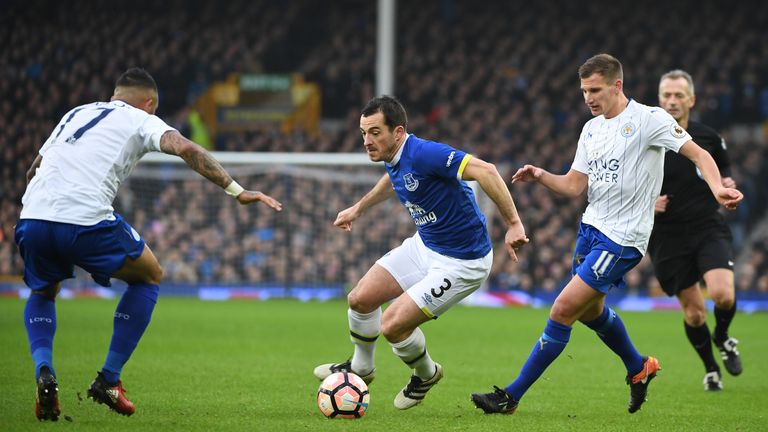 There has also been plenty of attention on Lukaku as he continues to show his natural eye for a goal - currently one strike behind the Premier League's top-scorer Harry Kane - and Baines is under no illusion that the Belgium international has already proven himself.
"It's season after season with Romelu," Baines added. "I think what he has proven is that he is a top level goalscorer in a top league in the world. He has proved that now on numerous occasions.
"He is going to guarantee you goals as long as he is fit and on the pitch. I think that is another thing he deserves a lot of credit for is the amount of football he has played for us over the last few years. We have depended on him at times and he has been there for us."
There have also been new faces in the dressing room this season with a number of youngsters breaking into the first-team squad, including Tom Davies and Mason Holgate, with Baines full of praise for the academy products.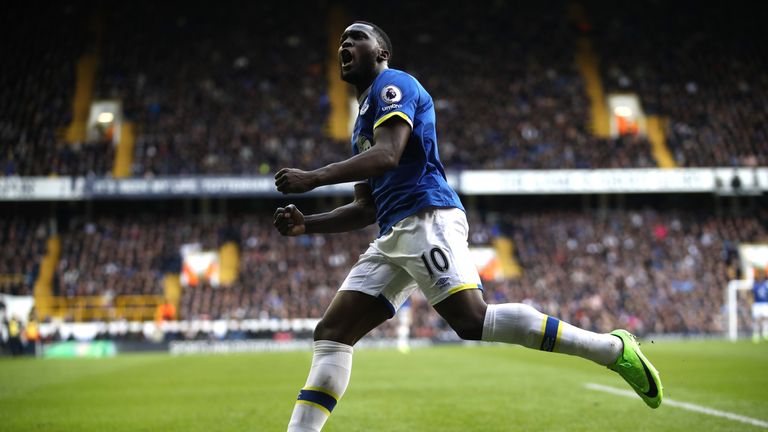 "What we have got is not just a talented group of young players, it is a really good bunch of kids who are looking to make their way in football and I think they have been really refreshing," the defender said.
"It has been really good to have them around, not just on the pitch where they have to contribute and have done throughout the season but among the dressing room as well.
"We're all trying to help them along the way but they haven't needed much from us. When they have been asked to come in and do a job, they have done it and more.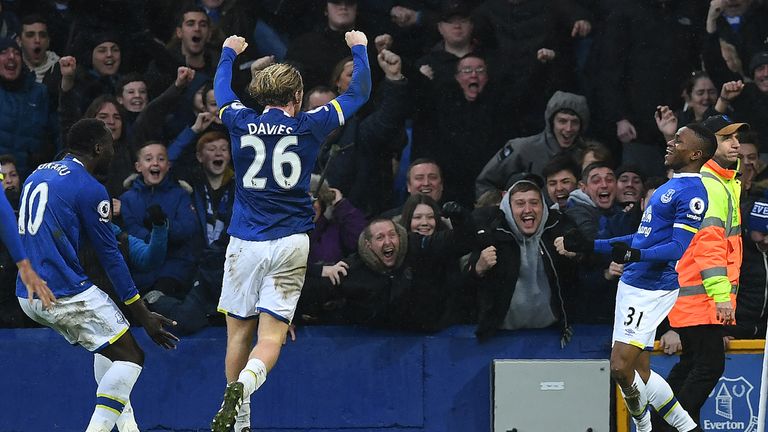 "Just seeing young players being given an opportunity in a demanding league is always good because it is a hard league to make your way in. These boys have it tough so I think when we see young players breaking through, you have to be mindful that you don't ruin them in some respects, you've got to be patient with them and give them time."
With the top six in their sights as Everton prepare to face West Brom this weekend, the left-back is hoping that the club can continue to improve over the next few seasons to see them regularly competing at the top of the Premier League and in Europe.
"The one thing we will be looking to do it make progress each year," he said. "If we can keep building on whatever we do this year, hopefully it will be European football and if we do, then next season we can go and excel in that and progress in the league.
"I think that's the aim at the moment is to just keep that progression going and if we can do that, it will take us to the right places."