Michael Keane tells Soccer Saturday why Everton is right club for him
By Stephen Mills
Last Updated: 11/08/17 6:37pm
Michael Keane says Everton is the "perfect club" for him, despite summer interest from both Manchester United and Liverpool.
The England defender moved to Goodison Park from Burnley this summer for £30m and is set to make his Premier League debut for his new club against Stoke City on Saturday.
And in an exclusive interview with Soccer Saturday he explained why he was so eager to join Everton, even though Liverpool and Manchester United were in the hunt.
He said: "There was interest definitely, but I thought Everton was the right place for me to come, develop and take myself to that next level.
"I didn't want to go anywhere and not play and I've got to fight for my place here. There's a lot of good centre-halves, but I feel like I've got a good chance if I stay fit and perform well.
"There was definite interest, but I think Everton is the perfect club."
Keane explained that the deal was sorted out while he was away on holiday after months of speculation last season.
And he admits the constant rumours frustrated him during the final weeks of his Burnley career.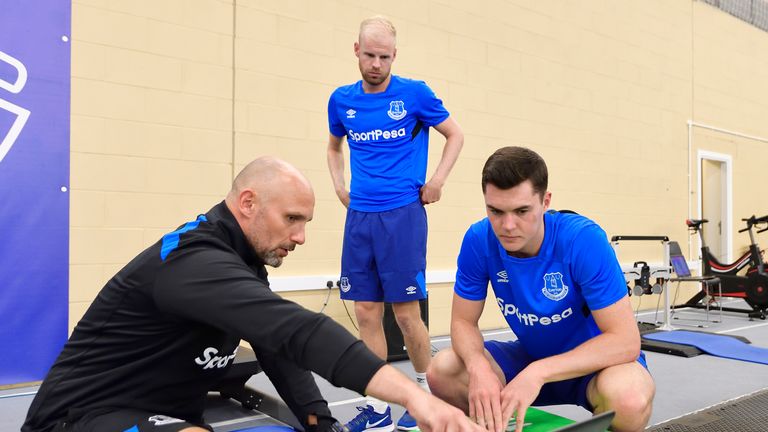 "There was quite a lot of speculation for six months, so it started to get on my nerves for a bit, to be honest," he said.
"I didn't want to lose my focus for Burnley so I made sure I put it to the back of my mind and let other people deal with it.
"I was away on holiday taking my mind off football. You need a break every year, so I left it to my agent and my brother to deal with it.
"A few days before my holiday was finished I got a call to say the deal was done."
Keane joins a list of Everton signings which includes Wayne Rooney, Jordan Pickford, Davy Klaassen and Sandro Ramirez - and he admits the fans are right to have high expectations for the new season.
"It's natural when you sign a few players and spend a bit of money," he said.
"Hopefully we can live up to that expectation, starting at the weekend. We want to put on a good performance.
"Our pre-season results have been all right, but we need to improve our performances and be more creative in the way we play."