Ronald Koeman issues apology after Everton's Europa League defeat to Atalanta
By PA Sport
Last Updated: 15/09/17 12:16pm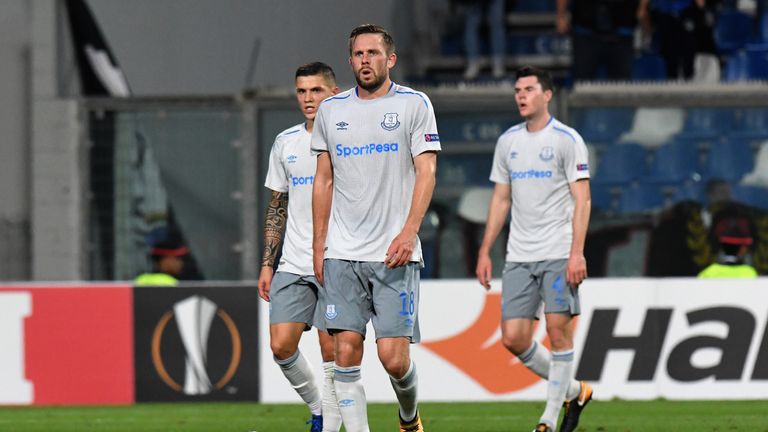 Ronald Koeman apologised to Everton's fans after their dismal 3-0 Europa League defeat to Atalanta and stressed he was responsible for what happened.
Five days after the 3-0 home loss to Tottenham, the Toffees' Group E opener in Reggio Emilia saw them produce a second successive dire display, with their sub-standard effort thoroughly punished by a dynamic Atalanta side who scored three times in the first half.
Koeman had emphasised in the build-up the need for Everton to "react" in Italy after lacking "the right aggression" against Spurs, as well as his confidence they would do so.
What they subsequently delivered prompted plenty of boos from Everton fans who had travelled to the Mapei Stadium, and when asked in his post-match press conference if he shared the supporters' anger, the Dutchman said: "Yes of course. I'm really sorry for the fans."
Koeman also posted a message on Instagram, in which he said: "A really poor first half in all aspects, without the right attitude and I am responsible."
Koeman admitted in the press conference he had been left questioning his ability to prepare his players.
"It's a big lesson today," he said. "I thought it was happening after the third goal against Tottenham, but okay - I need to ask myself the question, what I did wrong.
"Because what I saw on the pitch was a big difference between Atalanta and Everton in belief and confidence, and also in aggression and passion.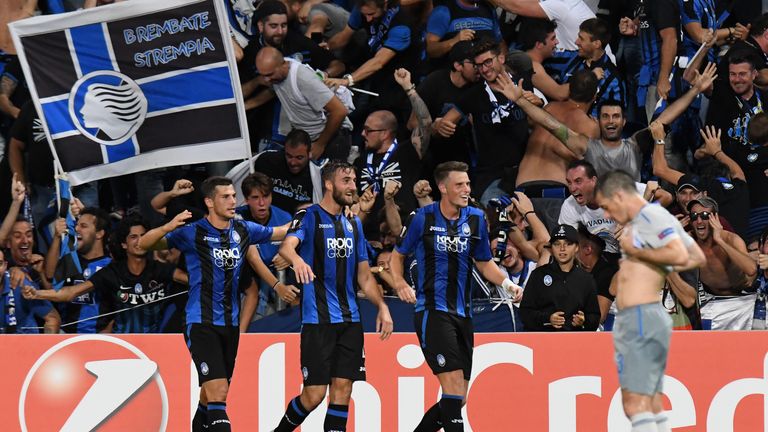 "You can be poor on the ball, like we were in the first half, make many mistakes. The pitch was not the best, but it was the same problem for Atalanta.
"But they showed to us really the passion you need to have and show when you play football.
"So that's a question to myself, what I did wrong.
"It's easy to criticise the players, the team, and individual mistakes, but finally, the team was not prepared judging by what I saw in the first half."
Everton made a raft of signings over the summer, and Koeman added: "I don't see a team on the pitch. I see 11 individual players.
"They try to do their best, and we have some new players. Players need time to adapt. They are young. You can find many more excuses, but I don't like that.
"I like to be realistic, about what happened in the first 45 minutes, and I then make my conclusions about that.
"You can play bad football, the opponent can be better. We know they have some great players on the ball, and they were full of confidence.
"But they had also seven or eight players more (than us) who fought, who won every battle, and had the right aggression."
When asked about the expectations there have been about Everton's season, Koeman, whose side face Manchester United away on Sunday, said: "Maybe my personal expectations are a little bit different than most of the people. The team is far away from what we need to show.
"I think most of the players are not at the level we expect.
"It's now time that we showed this is really the wake-up call. If not, then the problem is even bigger."