Simon Jordan has criticised under-pressure Everton manager Ronald Koeman following the club's 2-1 defeat to Lyon in the Europa League on Thursday night.
Everton remain winless in Europe's second-tier competition after the first three group games, while the club are also languishing down in 16th place in the Premier League following a poor start to the season.
And the former Crystal Palace owner thinks the Dutchman is the wrong man to get Everton out of their current slump.
"There are a lot of things about Everton that are right, I'm just not so sure the manager is," Jordan told The Debate.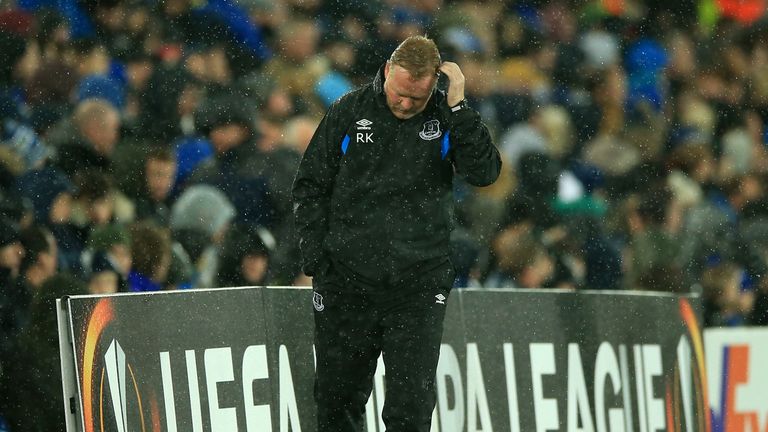 "Looking at him on the sidelines he looks dishevelled, he looks like he's put on weight, he looks unkept. He doesn't look like somebody that's in control of the situation.
"I think he's one of those who is quite adept at passing the blame and I know that he has quite a high opinion of himself."
Everton have won just two of their first eight games in the Premier League, while Thursday's latest defeat leaves them on the brink of exiting the Europa League at the group stage.


"I don't like what I've heard from him. I don't like 'worried', I don't want to hear worried. I want to hear that I'm aware and I'm dealing with it," said Jordan.
"Everton are a side I expected to start picking up points against the Burnleys or the Brightons and start to right that ship, but they haven't.
"He's the leader and a team reflects leaders and if he can't get this team to play, they're not going to get themselves to play. That's his job.