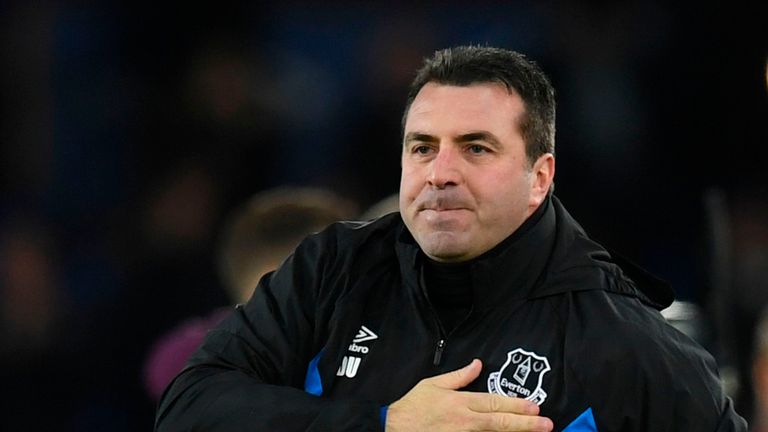 David Unsworth insists fans must be patient with Sam Allardyce after seeing Everton earn a 4-0 win over West Ham in what was almost certainly his final game as caretaker manager.
Allardyce was in the stands watching on as he finalises terms on becoming the next Everton manager, and the former England boss would have liked what he witnessed as Everton ran riot, thanks to a stunning hat-trick from Wayne Rooney.
The result was much needed after a miserable week culminated in a 4-1 thrashing at the hands of Southampton on Sunday, with the victory seeing Everton climb to 13th. Unsworth is aware of the task at hand to instil permanent change at Everton, and insisted fans must be patient with the new regime.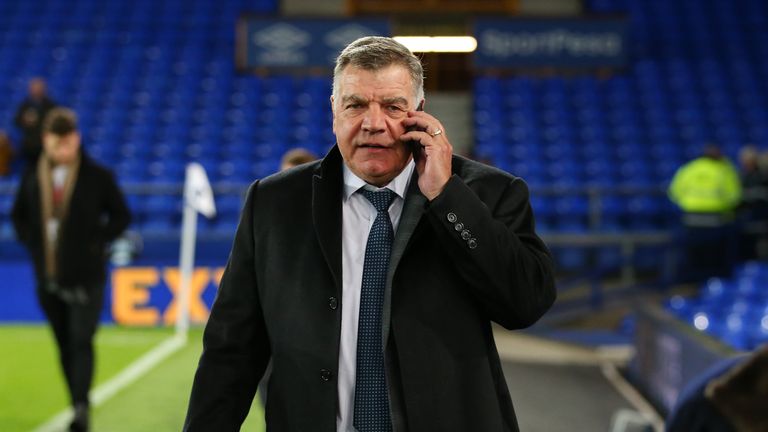 "Well, Sam has my full backing," Unsworth said. "The board have made their decision and like any manager, he needs to be afforded time, patience. He needs to be given the chance and the backing from the whole football club and he certainly has my backing."
"I had 10 minutes with him [Allardyce] this afternoon at Finch Farm. He came in with Steve Walsh and had a look around, so I had a quick 10 minutes with him, I'm sure I'll have a more in-depth conversation with him in the next few days, about individuals and the squad and I'll have a couple of days off, if you don't mind!
"I thought we defended really well. I thought our shape was better. We worked tirelessly on shape off the ball and that's what you've got to do when you're conceding goals for fun and the clean sheet is fantastic. The clean sheet is as important as the goals tonight. I thought the players' attitudes were great tonight, spot on. Everything I've asked of them tonight, they did with confidence and I thought they played like men tonight."
With the score already at 2-0, Rooney took centre stage, drilling in what could well be the goal of the season from 58 yards, inside his own half. Ashley Williams' brilliant header completed the rout late on, but it was Rooney who earned special praise after his first hat-trick since 2012.
"We just felt tonight that the way West Ham have been playing, Wayne could have a major influence from a deeper role," Unsworth added.
"I've spoke to him the last five or six weeks about where he sees himself and where we can play him to get the best out of him and it's probably in a deeper role.
"He's got a wonderful football brain, he will always take the ball in any area. And also, you know, his goals were fantastic and he was courageous to get on the ball and he scored a wonder goal as well, which was incredible."