Everton boss Sam Allardyce 'surprised' after fans boo Morgan Schneiderlin
By PA Sport
Last Updated: 10/02/18 9:19pm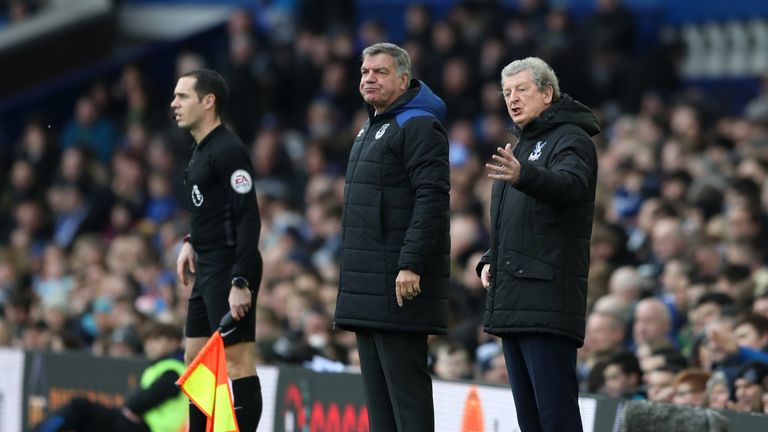 Everton manager Sam Allardyce defended under-fire Morgan Schneiderlin after the midfielder was booed by his own fans during their 3-1 win over Crystal Palace.
The Frenchman has endured a difficult first 12 months at the club after arriving from Manchester United for £20m in January 2017, which reached its nadir when he and Kevin Mirallas were reportedly asked to leave training because of their attitude and dropped from the squad in early November.
That was under caretaker manager David Unsworth but, since Allardyce took over, the 28-year-old has featured in every game andtThe Toffees boss was taken aback when Schneiderlin was booed as he replaced the injured Idrissa Gueye.
"(I am) surprised. Very surprised. I've not heard it before," Allardyce said. "He is a very important part of the squad this year. Lots of players haven't played to the potential they have."
In addition to Gueye's minor injury, Allardyce lost on-loan Manchester City defender Eliaquim Mangala to a knee problem just before the break and right-back Seamus Coleman, in only his second match back after a 10-month absence with a double fracture of his leg, was replaced for the start of the season half with a suspected muscle injury.
"Seamus will go for a scan tomorrow. It is more his muscle than to do with his [broken] leg," added Allardyce, whose side registered only their second win in 10 matches to ease the pressure.
"At home, we're absolutely different class but away we must get better. While it's much more important you do it here in front of your home fans than away, even though we've got great away support, there's 30-odd thousand here so when you make them happy, that's what you're here for.
"Here, the players feel much more comfortable, psychologically. Away from home, we need to be tougher mentally and be able to sit in and dig it out and frustrate a bit more."