Everton should not replace Sam Allardyce with Marco Silva, says Tony Cottee
Cottee also believes Allardyce "did a good job" at Everton and "can walk away with his head held high"
By Sky Sports News
Last Updated: 16/05/18 3:34pm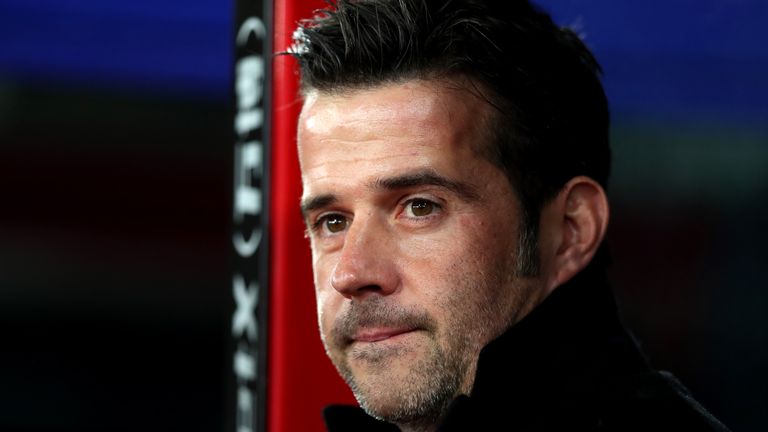 Former Everton striker Tony Cottee is unsure whether Marco Silva is the right man to replace Sam Allardyce at Everton.
Everton are looking for a new manager after Allardyce was sacked on Wednesday ending his six-month reign at Goodison Park.
Former Watford head coach Marco Silva is understood to be Everton's preferred choice to replace the Englishman and is also the bookmakers' favourite to take up the vacant managerial position.
But Cottee has cast doubt over Silva's potential appointment, questioning his performance at his previous two clubs Hull and Watford.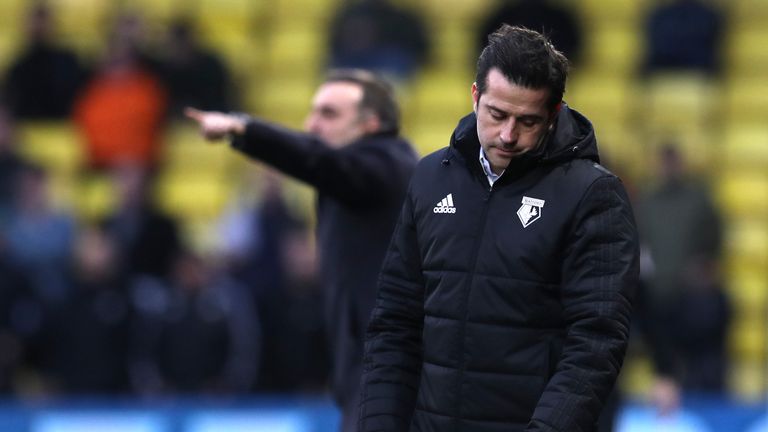 He told Sky Sports News' Premier League Daily programme: "You'd like to think they've been thinking about who to appoint.
"Marco Silva was someone they tried to get from Watford about six months ago and it certainly disturbed him in terms of what he was doing in his job at Watford.
"I'm not so sure whether he's the right man to take the club forward. Everyone said he did a good job at Hull but ultimately they did get relegated and then after a pretty good start at Watford he then got the sack, albeit down to Everton's interest.
"I wouldn't be surprised if he turns up but I'm not quite sure he's the right man for the club."
Despite securing an eighth-placed finish for Everton, Allardyce has been heavily criticised by the club's fans for the team's style of play and tactics.
Cottee, though, feels the 63-year-old was a success at Everton after he took over the club in 13th, and believes he will be a good appointment for a Sky Bet Championship side.
He said: "He did a good job. When he took over there was no doubt that they were heading towards relegation.
"The club was in turmoil after the poor start from Ronald Koeman but Sam's come in and he's done what Big Sam does.
"His teams don't get relegated and he's done his job so I think he can walk away with his head held high.
"I think they'll be plenty of job offers for Big Sam and there'll always will be. He's a trouble-shooter; he goes into clubs and helps teams to survive.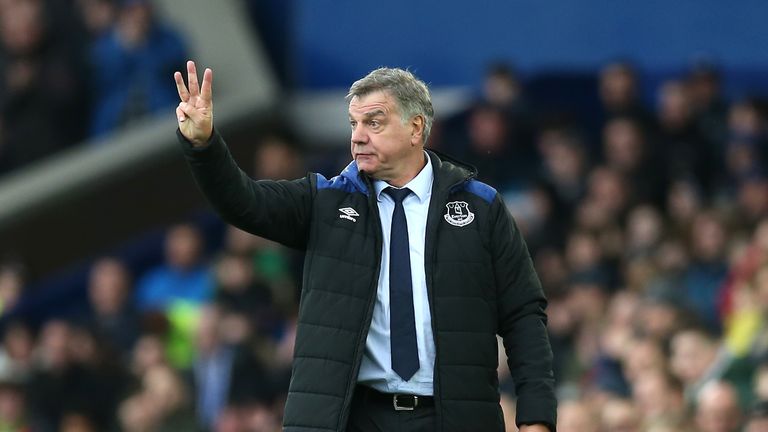 "I'm sure there'll be quite a few big Championship clubs that will be looking at someone who can go in, get the players organised, get results and get them back in the Premier League.
"He's very good at what he does and if you're looking to appoint someone who's going to get you out of the Championship then I think Sam will be a great appointment."