Everton's new manager must prioritise high-tempo playing style, says Alan Stubbs
By Nick Wright
Last Updated: 16/05/18 4:29pm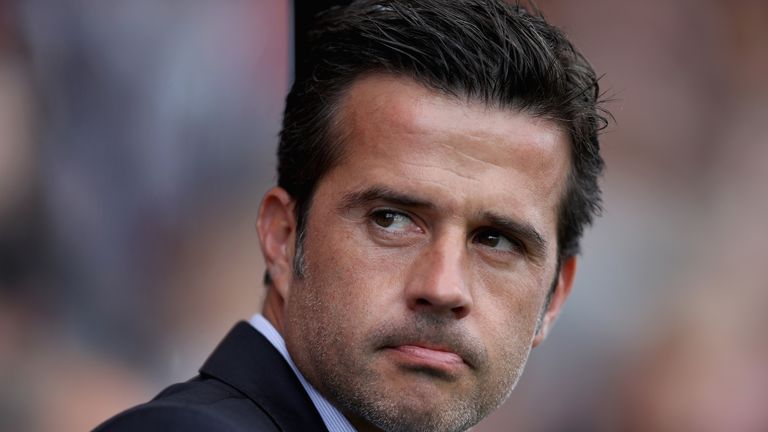 Everton must replace Sam Allardyce with a manager who can bring "high-tempo, aggressive football" back to Goodison Park, says former defender Alan Stubbs.
Allardyce took Everton from 13th to eighth in the Premier League table after succeeding Ronald Koeman in November, but his conservative playing style was unpopular with supporters and he was sacked on Wednesday.
Everton are thought to be targeting former Watford manager Marco Silva in their search for Allardyce's successor, and Stubbs believes the next man in charge must be prepared to prioritise a more exciting brand of football.
"I do feel sorry for Sam because he did what he was asked to do in terms of keeping them up, but there has been real discontent among Everton fans about how the team were getting results," Stubbs told Sky Sports.
"When a new manager comes to a certain club, they have to know what kind of football the fans are looking for.
"Everton fans want high-tempo, aggressive football. They want the manager to have a connection with them, and for Goodison Park to be an intimidating place for other teams to come.
"Most importantly, I think the fans want to turn up at Goodison with an excitement about what they're watching, and I don't think that's been there for two or three years now.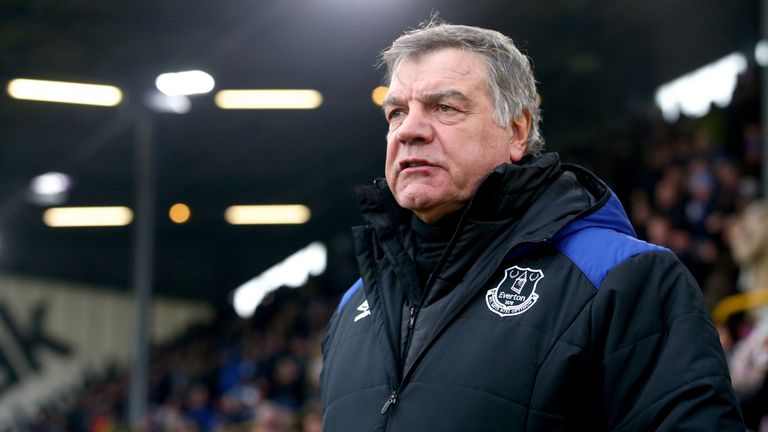 "The style of play was very lethargic in the second half of Roberto Martinez's reign, and then Ronald Koeman didn't have a connection with the club at all. Everyone knew that he was using Everton as a stepping stone to other things.
"Everton fans are not soft and they are not stupid. They can see that the club have spent an awful lot of money, and yet the team seems to have regressed rather than progressed. So the next appointment is critical."
Stubbs, who had two spells at Everton during his playing career and coached their U23s during David Moyes' tenure, believes the current situation requires a drastic overhaul.
"I think the whole club needs a new approach, I really do," he said. "I think it needs new impetus and fresh ideas. Whoever goes in there has got to provide that."
It applies to recruitment, too, according to Stubbs. Everton have appointed PSV Eindhoven's Marcel Brands to replace Steve Walsh as their director of football, and Stubbs hopes the club have learnt from recent transfer mistakes.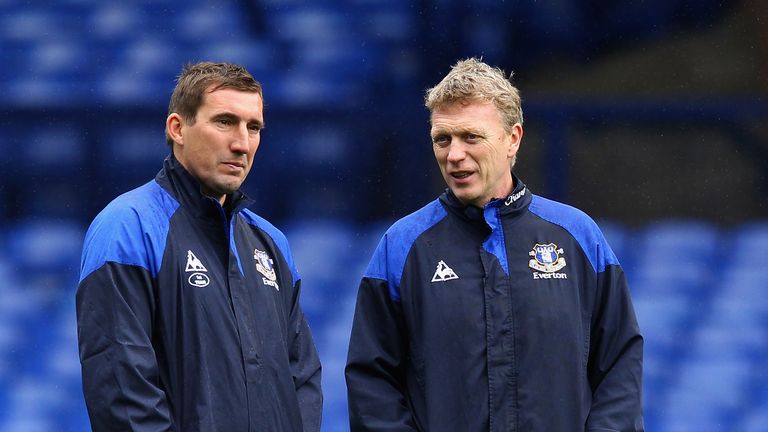 "Last summer it was as if we had a blank cheque and we just went: 'He's a good player, let's buy him. He's a good player, let's buy him.' But there was no real thought process about how those players would fit into the team and what they would bring to Everton.
"The recruitment has not been good. There certainly needs to be better decision-making off the pitch for Everton to improve on it."
Stubbs has had spells in charge of Hibernian and Rotherham since leaving his position on Everton's coaching staff in 2014, and admits he would welcome the opportunity to return to the club in some capacity in the future.
"You can never say never," he said. "I had some time there under David Moyes but I felt I got to the point where I had to go out and make my own mark.
"I did that reasonably successfully at Hibs but unfortunately I had a very difficult experience at Rotherham.
"I'd love the opportunity to maybe do something at Everton again in the future."