Everton manager Marco Silva says 3-0 win against Fulham a 'perfect result'
Everton beat Fulham 3-0 at Goodison Park
Last Updated: 29/09/18 6:42pm
Marco Silva says Everton's 3-0 win against Fulham is a "perfect result" as they kept their first clean sheet of the season.
It was a brilliant second-half performance from the hosts at Goodison Park, with a Gylfi Sigurdsson double and Cenk Tosun header sealing the points.
After helping guide Everton to just their second Premier League win of the season, Silva revealed how he inspired his side to victory at half-time.
Sigurdsson double sees off Fulham
"I told them we have to be more aggressive and without the ball, we have to be a different team and we knew what we had to do," he told Sky Sports.
"In many moments, we were in a good position but after, when you have to be aggressive, we didn't put everything in the right way to create problems for them.
"In the second half, I told them we had to be more aggressive and play with more calm during some moments. They did that and I think a good example is when we missed the penalty, Gylfi and the squad, they reacted to win balls in our offensive part of the pitch.
"It was the perfect result to win 3-0 and the first clean sheet for us is important as well."
Everton are now up to 11th in the Premier League table, and Silva is hopeful that the win can keep boosting the confidence of his side.
"I hope so [the win will maintain confidence] to sustain what we are doing and the way we want to play," he said. "The results will be the best way to grow this confidence with our fans and our players because it is something really important.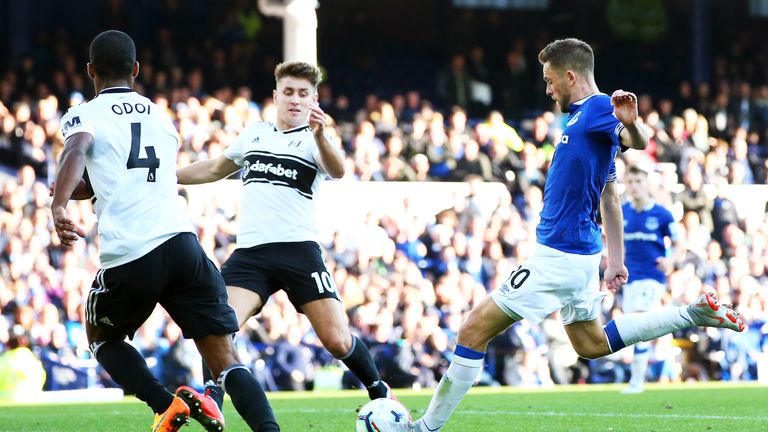 "Today we started with some players who are only 20-years-old and they need to feel our support outside as well to grow as players.
"I know what the team is doing and the fans know it as well. When you don't win one game, I'm not happy, the players won't be happy and our fans won't be happy. They always want the three points and we want that as well, of course."