Roy Hodgson said he would have loved to have Wayne Rooney at Crystal Palace, as the former England captain continues to shine in the MLS.
Rooney excelled for England under the current Palace manager, who made him captain, and has continued to demonstrate his talents since leaving Goodison Park for DC United and the MLS during the summer.
In his absence, Everton continue to lack a consistent, goalscoring striker, and Rooney's most recent goal, a fine free-kick to secure a 1-0 victory over Toronto, has left Hodgson praising the player he worked with for four years.
"I would have loved him here at Palace, but he thought long and hard about his decision, and without a shadow of doubt would have talked it over with his family," said Hodgson.
"I am delighted to see what success he is having. I guess he is doing what DC United were really hoping for when they signed him.
"They just didn't want a figurehead but also a player who can win them matches, and he has done that.
"He is doing fantastically well. At DC they were well down in the league when he got there, although they hadn't played too many games, but since he's arrived he has been fantastic, not just scoring goals, but decisive goals, like the one we saw in midweek."
Live Renault Super Sunday


Hodgson certainly feels Rooney could still perform at the highest level in English football and will be pleased that Manchester United's record goalscorer will not be lining up against his Crystal Palace team at Goodison Park on Super Sunday, live on Sky Sports Premier League.
Hodgson said: "He left England too early. He still has much to offer.
"There is no doubt the talent he has, showing he could still play top-level English football.
"But it was his decision and after Manchester United and Everton, where he had tremendous affinity, deep roots, maybe he would not have been that interested in playing for another English club outside those two.
"It was a conscious decision to play abroad. I have a great deal of respect for Wayne, and I think he does for me."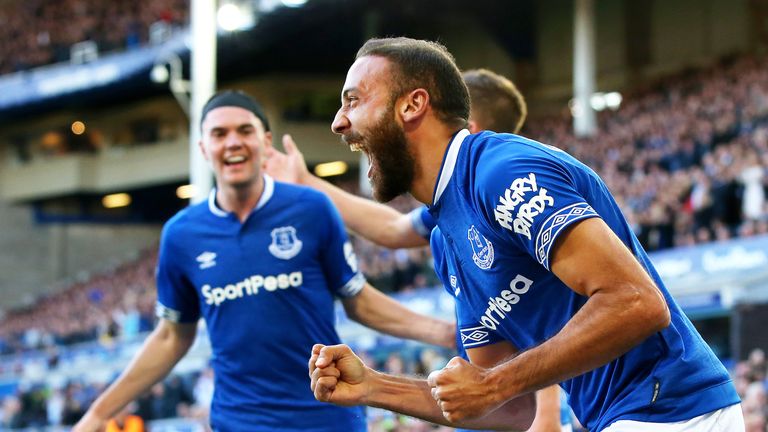 Everton have rediscovered a sense of creativity since Marco Silva's appointment as manager, but strikers Cenk Tosun, Dominic Calvert-Lewin and Oumar Niasse are struggling in front of goal.
Between them they have four goals this season - six less than Rooney has in a less competitive league by himself.