Everton determined to keep Idrissa Gueye amid PSG interest, says Marco Silva
By Michael Kelleher
Last Updated: 28/01/19 2:02pm
Marco Silva says Everton are determined to hold on to Idrissa Gueye, amid interest from Paris Saint-Germain.
PSG have tabled a £21.5m bid to sign Gueye and the 29-year-old is understood to be keen to make the move to the Ligue 1 champions.
Silva confirmed PSG have made an offer but insists Everton will not be tempted to sell at that price.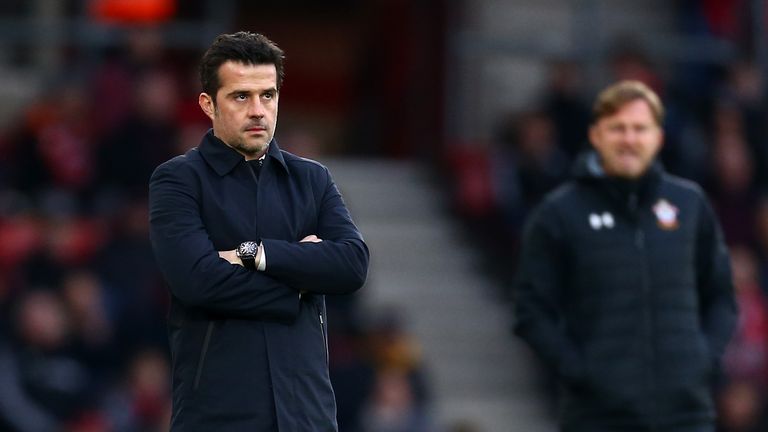 "We rejected the offer," Silva confirmed. "He is a really important player for us. We don't put [players] in the market.
"For some clubs to come here to buy our players they have to really [meet] the value of the player. For this price I cannot see the value."
Gueye has played a leading role in Everton's midfield since arriving two-and-a-half years ago for £7.6m from Aston Villa.
He has played 21 games in the Premier League this season after featuring for Senegal in the World Cup last summer.
"You know my opinion since the first day you started speaking about this possible offer," Silva said.
"From a technical point of view, as a manager, he is a really important player for us and he is one player we don't think to lose in this market.
"Of course after some moments it is a matter of money and it is up to the club to decide but from my technical point of view he is a player who is really important for us."