Professional footballers betting promotion rules revealed
By Rob Dorsett, Sky Sports News reporter
Last Updated: 14/05/19 1:33pm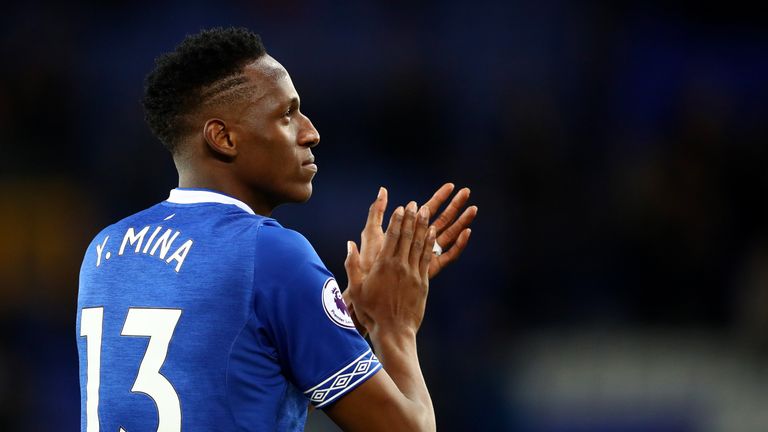 Professional footballers are not allowed to individually promote betting companies, but under FA rules they are allowed to advertise gambling firms via their clubs' commercial activities, Sky Sports News has discovered.
The FA are currently awaiting a response from Everton defender Yerry Mina, who took part in a video in his home country of Colombia, promoting Betjuego.
It appears he may of breached the FA's rule E8(3), which states: "An individual Participant (player, coach, agent etc) when acting in a personal capacity, shall not be permitted to advertise or promote any betting activity that Participant is prohibited from engaging in by (the rules outlined above)."
Sky Sports News understands as soon as Mina realised he might be in breach of the rules, both he and the betting company involved removed the advert.
Yet a host of Premier League and EFL clubs are sponsored by betting companies, and there is no restriction on those clubs' players doing promotional work for those companies on the club's behalf.
Whilst Mina may be in breach of the FA rules, there is no suggestion there was any improper motive on his behalf.