Jordan Pickford will not face FA disciplinary action following his collision with Virgil van Dijk in Saturday's Merseyside derby.
VAR reviewed the incident and decided that Liverpool should not be awarded a penalty as Van Dijk was in an offside position. VAR also concluded that Pickford's challenge was not worthy of a red card.
Liverpool are understood to have contacted the PGMOL over the weekend for clarification on a number of decisions during the derby.
The FA will only consider retrospective punishments for incidents not seen by match officials on the pitch or at VAR headquarters at Stockley Park.
Van Dijk is set to undergo knee surgery after suffering anterior cruciate ligament damage in the collision.
Pickford was saved from conceding a penalty by a marginal VAR decision, which ruled Van Dijk's shoulder was offside in the build-up to the collision.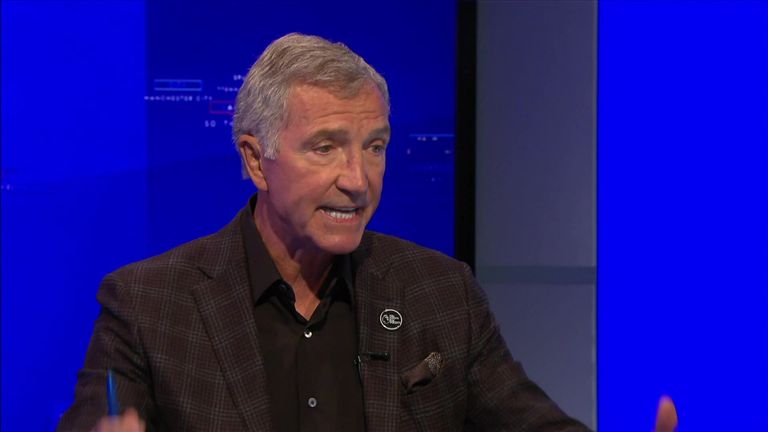 Van Dijk had to be substituted and was later sent for a scan, which revealed he would require surgery, although Liverpool manager Jurgen Klopp says no time frame has been set for the defender's return.
"That's all not sorted yet," he told Liverpool's club website when asked when Van Dijk's operation will take place.
"A few things are clear, so he now will be out for a while, that's clear. We don't want to set any timeframe because each player is different and each individual is different and these possible timeframes are always for the x, y, z player but Virgil is Virgil and we don't want to set any timeframe.
"But he will be out for a pretty long time and that's what the situation is. I expected it pretty much on Saturday after the game immediately, especially when I saw the challenge back. I saw it the first time only from the bench, and when I saw it back I was pretty clear that he will be out for a long time.
"So we feel now in this moment extremely, extremely for him because most of us were in a similar situation and we know that these situations are absolutely rubbish. You don't need it. You don't need it but you have to get over it and Virgil will get over it, 100 per cent, and today is already the first day, if you want, of the recovery.
"We go already in the right direction and so that's okay and the rest is football and life, like always a challenge, so see what you get and then make the best of it and that's what we do now."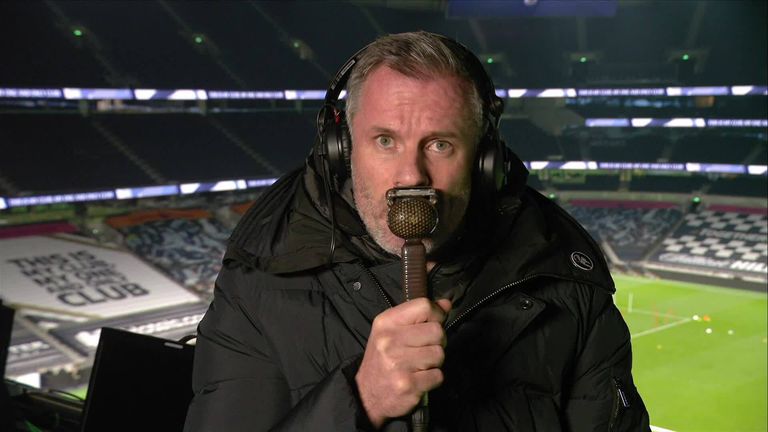 Van Dijk's knee injury has "blown the title race wide open", says Sky Sports pundit Jamie Carragher, who has urged Liverpool to line up a new centre-back in January.
Joel Matip and Joe Gomez will deputise for Van Dijk, who played every minute of last season as Liverpool ended their 30-year wait to become English champions, but Carragher says injury problems in the past for those two players and a lack of depth at centre-back will be a major concern for boss Jurgen Klopp.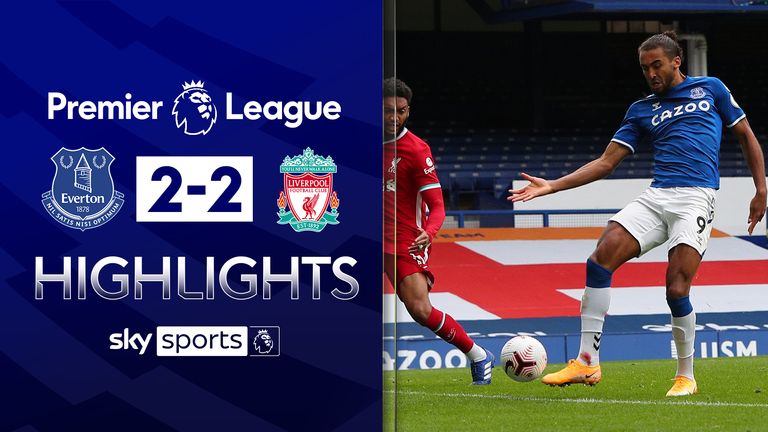 "The big question you're looking at now is, can Liverpool win the league without Van Dijk there? I think every team has three or four players in every title-winning team or a team who think they can win the title, and if one of those players is missing, no matter how good your manager is, no matter how big your squad is, you can't cover for them because they're outstanding," said Carragher.
"I think it blows the title race wide open, I really do.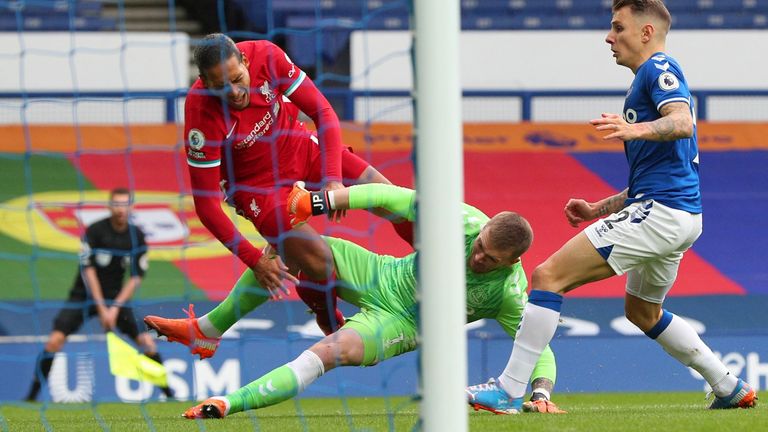 Former Premier League referee Dermot Gallagher told Ref Watch:
"I think the process was followed in some ways but it was flawed. When the officials see it, they think 'we have to check for a penalty'. There's three steps - is it offside, is it a penalty, is there further sanction?
"What they have done is thought 'is it a penalty?', which it is, so you have to go back and check if it is offside. They check that and it is offside so that negates the penalty. It then got overlooked to go to step three, which it shouldn't have done and we all know it should have been a red card, but it was a human error and all we can do is apologise for it.
"There's nothing more you can say. The process went backwards to go forwards, it stopped at step two and didn't go to step three. Simple as that."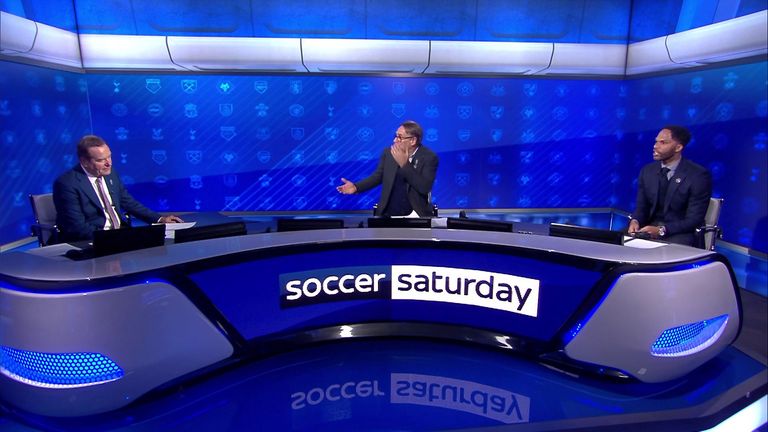 Could someone not have told the VAR officials about the incorrect decision?
"Firstly, the VAR hub is totally enclosed, people can't access it and they can't ring out. Then by the time you realise that they're going to restart with the offside decision, even if you get hold of them, it's too late because the game would have restarted and as we all know, once the game restarts, you can never go back.
"It's easy looking back now, it's a red card and I think anybody looking at it on the day from an outside position would say red card, it was just going through the protocol didn't work as it should have done."
Read more from Ref Watch - including plenty more from the Merseyside derby - here...
Pitch to Post podcast: Has Van Dijk injury derailed season?
Was Saturday the day Liverpool's title hopes took the cruellest of turns?
Jasper Taylor is joined by Gerard Brand, Ben Ransom and Keith Downie to dissect the weekend's action in the Premier League, leading of course with Van Dijk's ACL injury and what that might mean for the champions.
Download the latest Sky Sports Pitch to Post Review podcast on Apple | Spotify