Everton's Marouane Fellaini would prefer to play as a defensive midfielder
Marouane Fellaini would prefer to be playing in a more defensive role for Everton, despite his recent goals.
Last Updated: 01/12/12 12:49pm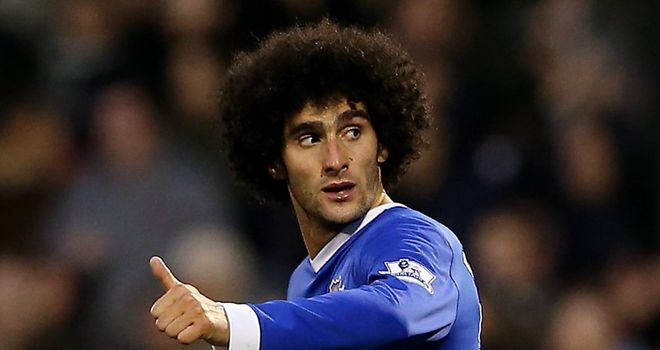 Fellaini's strikes have gained Everton six points this season and only four players have scored more Premier League goals, this despite the fact that the inspirational midfielder has missed two games through suspension and injury.
However, in spite of his success operating behind the striker for Everton, Fellaini believes that he would be better operating a role closer to his own goal.
"I think I am a defensive midfielder," Fellaini told the Daily Mirror.
"But the manager thinks I can play number 10, number eight, number six, so I play wherever he wants and I give my maximum.
"I prefer defensive midfielder because I know my job when I play there. More things are in front of you. It is difficult to play with your back to goal. It is not my position but the manager likes me there and I am happy to do it.
"I don't have a goal target. Now I have more chances to score because I play in front but scoring is not my obsession."
Everton travel to the Etihad to face Manchester City on Saturday on a run of just one victory from their last eight league games.