Bolton Wanderers' first-team squad have gone on strike over unpaid wages and bonuses ahead of the new Championship season.
The Trotters were due to face St Mirren in a pre-season friendly on Saturday before the match was called off on the eve of the game.
Bolton's players claim they have been forced to take action over what they deem to be "totally unacceptable" treatment from the club.
A statement issued via The Bolton News read: "Due to circumstances beyond our control, we as a team have decided with deep regret we will not be playing tomorrow's game against St Mirren.
"We have been put in an impossible positon which has forced our decision, and we would like to explain our reasons why.
"Over the past two seasons we as a club have experienced unprecedented success in first achieving promotion to the Championship, then staying in the league last season.
"This was achieved despite extremely difficult circumstances. All players, current and past, who were contracted to the club have contributed to this success.
"Over the course of the two years on numerous occasions contracted players have not been paid on time. This has culminated in certain players not receiving their June wage.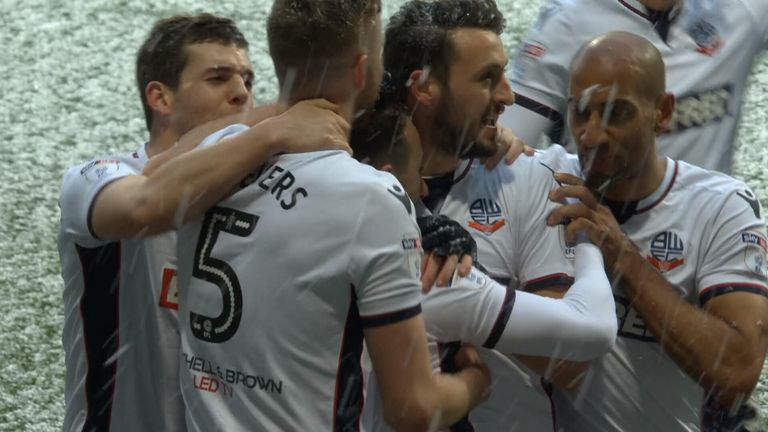 "On each occasion this has happened we have received no notification or an explanation as to why. We feel this is totally unacceptable after a huge effort from everybody over the last two seasons.
"Regrettably, as a group, this has led to the decision. We unreservedly apologise to any supporters that have made plans to come and watch the game."
Bolton confirmed the boycott in a statement on the club's website, which read: "Bolton Wanderers Football Club can confirm that Saturday's friendly game against St Mirren has been called off.
"The football club would like to apologise for any inconvenience this will cause."