Bolton ordered to play final two fixtures of Championship season
Bolton say prospective owner Laurence Bassini has failed to provide promised funds
Last Updated: 28/04/19 9:09am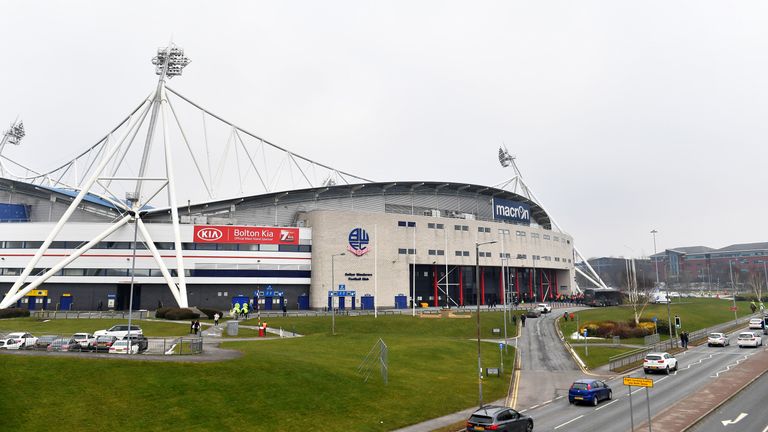 The EFL Board has ruled that Bolton must play their two remaining Championship matches this season.
Saturday's game against Brentford was called off due to the Bolton players going on strike over unpaid wages - but the EFL has ruled the game must be rearranged "at the earliest opportunity".
Bolton were relegated to League One last week after a troubled campaign, during which they have been beset by financial problems.
After their players announced on Friday that they would not play on Saturday in protest at the non-payment of wages, the game was eventually called off.
But the EFL issued a statement on Saturday morning, saying: "The club has been instructed to now make the appropriate arrangements for the rearrangement of Saturday's game at the earliest opportunity.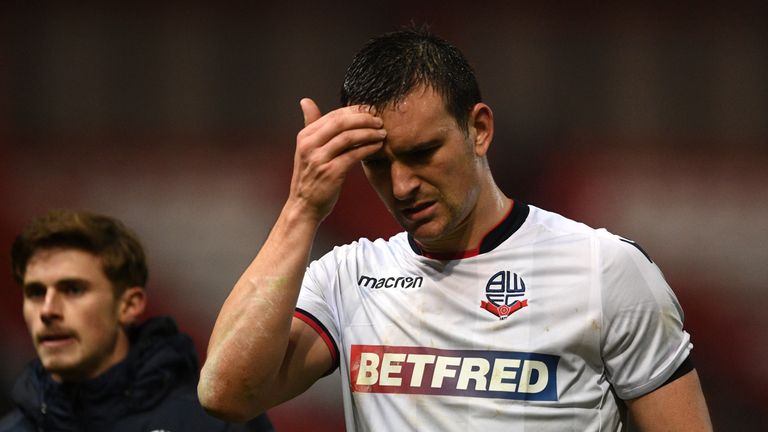 "In issuing this directive, the board is aware that a number of the clubs' professional players may not make themselves available but is satisfied that a team can be selected from the players they have registered and available to them.
"The EFL would have forced the club to play this weekend's fixture had the U18 team not been involved in a game on Thursday and the potential player welfare issues this could have created for the club in the longer term.
"This same issue will not reoccur as the club is able to plan the players' preparation and recovery time accordingly.
"As stated yesterday, as a result of Bolton Wanderers not meeting its fixture obligations as per EFL regulations, the club will now be charged with misconduct and be referred to an Independent Disciplinary Commission."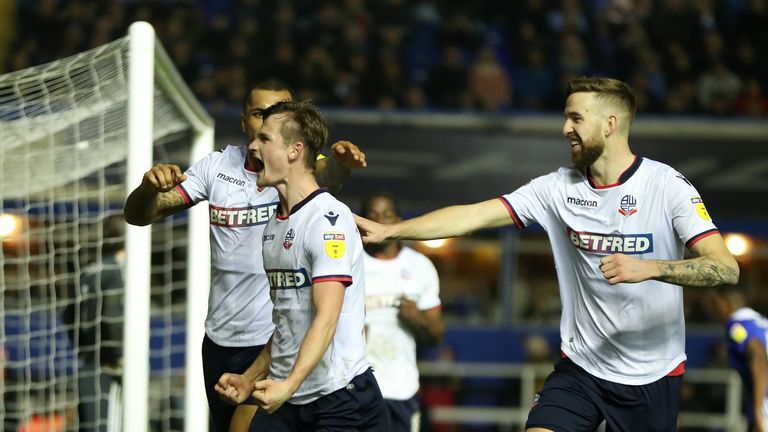 Prospective new Bolton owner Laurence Bassini spoke to Sky Sports News on Friday - and said that he would be paying the players.
However, a Bolton statement on Saturday said the deal with Bassini required him "to undertake certain actions to ensure the club could operate during the approval process".
The statement added: "The principal undertakings given by Mr Bassini confirmed he would supply the short-term funding required to ensure the business can continue whilst the requirements of the EFL are undertaken.
"Mr Bassini addressed the squad prior to the game against Aston Villa on Friday 19 April.
"At this meeting he gave a commitment to arrange payment to the players and coaching staff who are still due their outstanding salaries from March by no later than Wednesday 24 April.
"Despite further promises made to both the team manager and senior representatives of the squad, no funding has been made available to allow payment to the staff or players.
"During the past 10 days numerous further undertakings have been given by Mr Bassini but as of today no funds have ever been received."
Bolton owner Ken Anderson issued a statement, adding: "There is a great deal more that l could say but in an effort to try and progress matters and bring everything to a conclusion.
"l have decided to give Mr Bassini until close of play on Monday to complete the outstanding matters, or l will have to consider exercising the alternative options available to me.
"The ball is now firmly in Mr Bassini's court".
Responding to Anderson's comments, Bassini said: "There is nothing to say, all I have done is to try and help Ken Anderson.
"He needs to learn to treat people properly, he is void of feeling towards others and as for him exercising other options he is talking nonsense.
"My message to him is: Ken look around you, you have no friends, try to be kind to others."