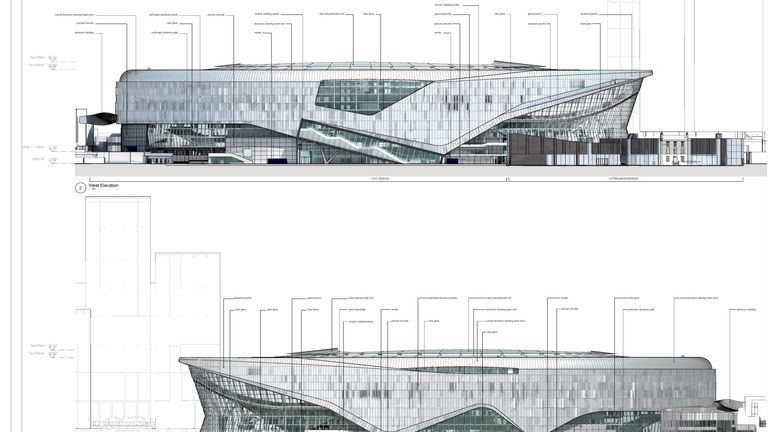 Tottenham have revealed their new designs to transform White Hart Lane into a 61,000 multi-purpose stadium at a cost of £400m, making it the largest club stadium in London.
The plans to modernise Tottenham's home of 116 years will include four asymmetrical stands, a stadium wrapped in a sculptured mesh and a glass facade to the new home end.
As well as hosting Spurs' home matches, the newly modified White Hart Lane will showcase NFL games and will have dedicated facilities designed to cope with the demands of holding American Football events at the stadium.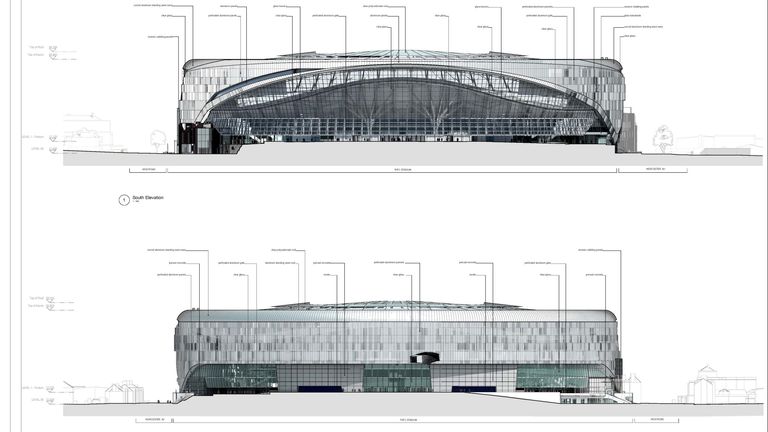 In July Tottenham announced their plans for a new 61,000-seater stadium, and their renovated home will become the largest club ground in the capital exceeding Arsenal's capacity of 60,432.
Spurs have signed a 10-year deal with the NFL to host two American Football matches a year and the recently revealed plans show the stadium will have three tunnels, one for football and one each for the NFL home and away sides.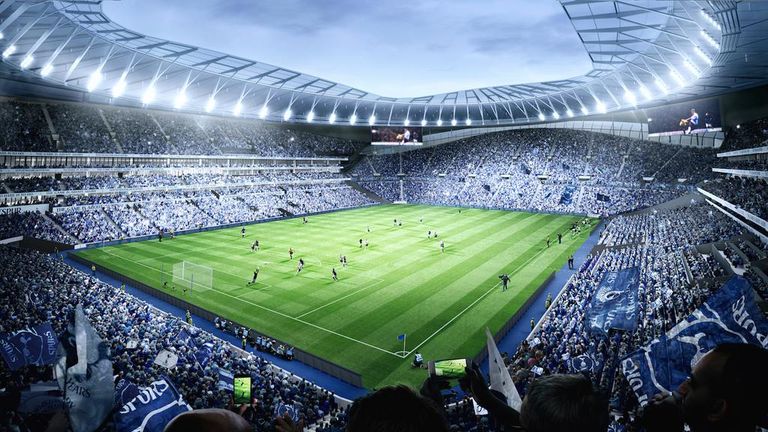 It will bring supporters closer to the pitch than at any other comparable sized stadium and will also have the largest single 'kop' stand in the country, which will be known as the home end and hold 17,000 capacity in total. 
Building works on the stadium is expected to last until the beginning of 2018 and will officially open in the summer of that year.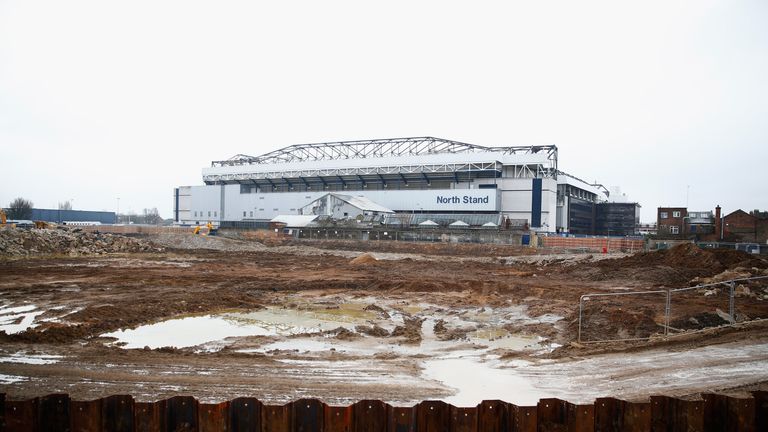 Spurs' design includes a 180-room hotel as well as a 'Sky Walk' on top of the stadium. The plan also shows a new building to host extreme sports including the tallest indoor climbing wall in the world.
Tottenham are set to spend the 2017/18 season away from White Hart Lane while construction work increases, with Wembley Stadium and MK Dons' Stadium:MK reportedly earmarked as potential  temporary homes.