Mauricio Pochettino praises Erik Lamela after Monaco hat-trick
By James Walker-Roberts
Last Updated: 11/12/15 7:30am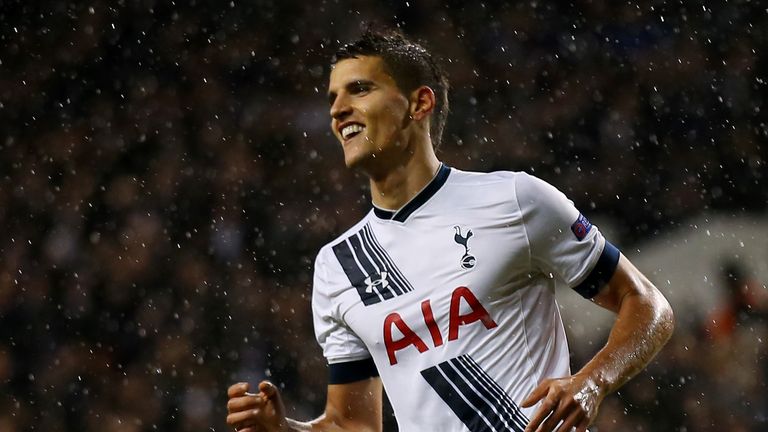 Mauricio Pochettino says he has not been surprised by Erik Lamela's upturn in form after his hat-trick ensured Tottenham finished top of Europa League Group J.
Lamela has taken time to settle after his £26m move from Roma in 2013 but impressed against Monaco on Thursday evening with a first-half treble.
Tom Carroll added a fourth after the break as Spurs won 4-1 to ensure they will be one of the seeded sides in the draw for the last 32.
"Lamela does not surprise me," said Spurs head coach Pochettino. "He is a great talent. He scored three goals and he deserves the prize and the headlines.
"When you score and you make a hat-trick it's difficult to say any more. It was great for him and great for the team. You know always that the younger players need time to adapt to the new culture and the new country. It's a difficult process to adapt, some players are quick and some are slow. It takes time.
"There are always a lot of reasons for the improvement of a player. He's a very special boy and he needed time to adapt not only on the pitch but also off the pitch, but it's true he looks a different player to two years ago."
Lamela was the star of the show at White Hart Lane as a much-changed Spurs side eased past Monaco.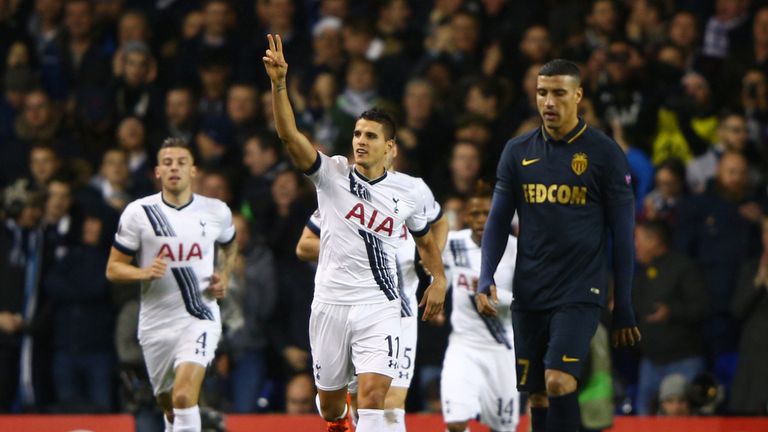 "I feel very happy and very proud that we showed today we have a strong squad," said Pochettino. "A lot of the young players put in a very good performance.
"All the players worked very hard with the ball and without the ball, this is our whole philosophy."
Spurs will now look ahead to the draw for the last 32, when they could still face the likes of Valencia, Sevilla or Borussia Dortmund.
Pochettino said: "I think it was important (to finish top) as we have the opportunity to finish at White Hart Lane with the second leg at home. This was the opposite against Fiorentina (when they were beaten having finished second in the group)."